Organic Raw Pistachios - Non-GMO, Kosher, No Shell, Bulk - by Food to Live
Regular price
$0.00 USD
Sale price
$15.49 USD
Unit price
per
Sale
Sold out
Are you one of the people who love pistachios? If yes, you are lucky as these nuts are excellent for you. In case you have yet to discover how amazing they are, Organic Pistachios from Food To Live will give you this chance. Roasted, salted, and ready to eat right from the pack, our nuts are full of nutrients and taste great.

The food that we call 'pistachio' is a drupe. It's an edible kernel of a hard fruit that grows on a pistachio tree. These plants are cultivated commercially in Turkey, Iran, China, and the US. Food To Live offers delicious California pistachios. Our products are organic certified and 100% free from any toxic contaminants.

Pistachios: Benefits for Health and Beauty

Pistachio nuts are full of nutrients and antioxidants, so they help every part of your body. They are particularly rich in B vitamins, including biotin, and vitamin E. These elements are widely used in the cosmetics industry as they help enhance one's natural beauty by helping your skin stay hydrated.

When you consider these nuts' calories (over 550 kcal per cup), it might seem that eating them while on a diet isn't the best idea. However, these calories come from nutrients instead of unhealthy fats and sugars. It means that replacing your carb snack with a handful of these tasty nuts is good for weight management. Pistachios also contain lots of dietary fiber, which increases their value for regulating your metabolism.

Pistachios Nutrition Data

Vegans, vegetarians, and bodybuilders should consider snacking on pistachios because these nuts are rich in protein. They aren't exactly low in fats, as all nuts contain a lot of them. However, pistachios provide you with 'good' unsaturated lipids that are heart-friendly.

Of the essential vitamins and minerals, pistachio nuts give you large amounts of:

* Iron
* Calcium
* Zinc
* Manganese
* Magnesium
* Selenium
* Vitamin A
* B vitamins
* Vitamin C
* Vitamin E

Given the number and versatility of these nutrients, pistachios are considered as a superfood. They are very easy to incorporate into your daily meal plan because they can be added to both sweet and savory dishes. You can even use pistachio flour in gluten-free baking.

Organic Pistachios Recipes

Pistachios are a versatile culinary ingredient because they can be used in many forms. Organic Pistachios from Food To Live are seasoned with salt and roasted, so they make a good snack exactly as they are.

However, you can also use them for making delicious pistachio butter. It's a very nutritious substitute for dairy butter that most vegans love.

You can also try making pistachio milk and paste. Both can be sweetened and utilized as a baking ingredient. These nuts taste mildly sweet and creamy, so your smoothie will definitely benefit from a handful of them.

The majority of people prefer to all these nuts to desserts and salads. Although, they also make for a great pesto when combined with a bit of olive oil and spices.

Buy Organic Pistachios from Food To Live in bulk and enjoy them for many months. This product has a very long shelf life that can be extended if you store it in the fridge.
Shipping & Returns

Shipping Time: Most orders received before 3:00 PM EST will ship not later than the next business day, provided the product ordered is in stock. Most orders received after 3:00 PM EST will ship not later than the second business day. Orders are not processed or dispatched on Sunday. For more information check our Shipping & Return Policy
Storage

Store in a cool,dry place away from Moisture, Light, Oxygen
Share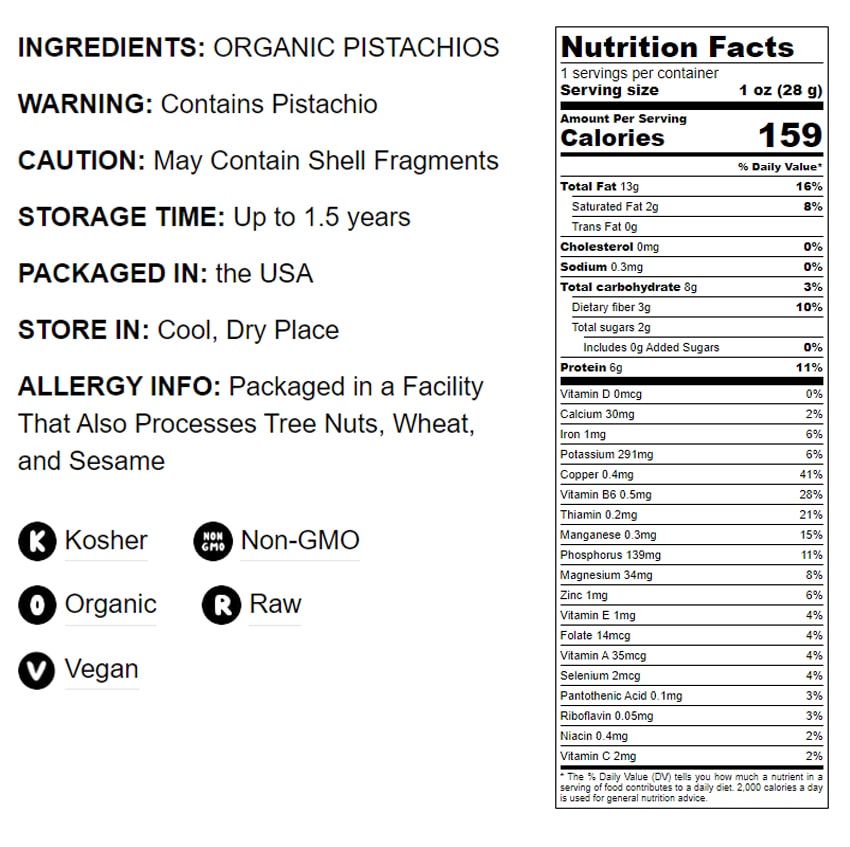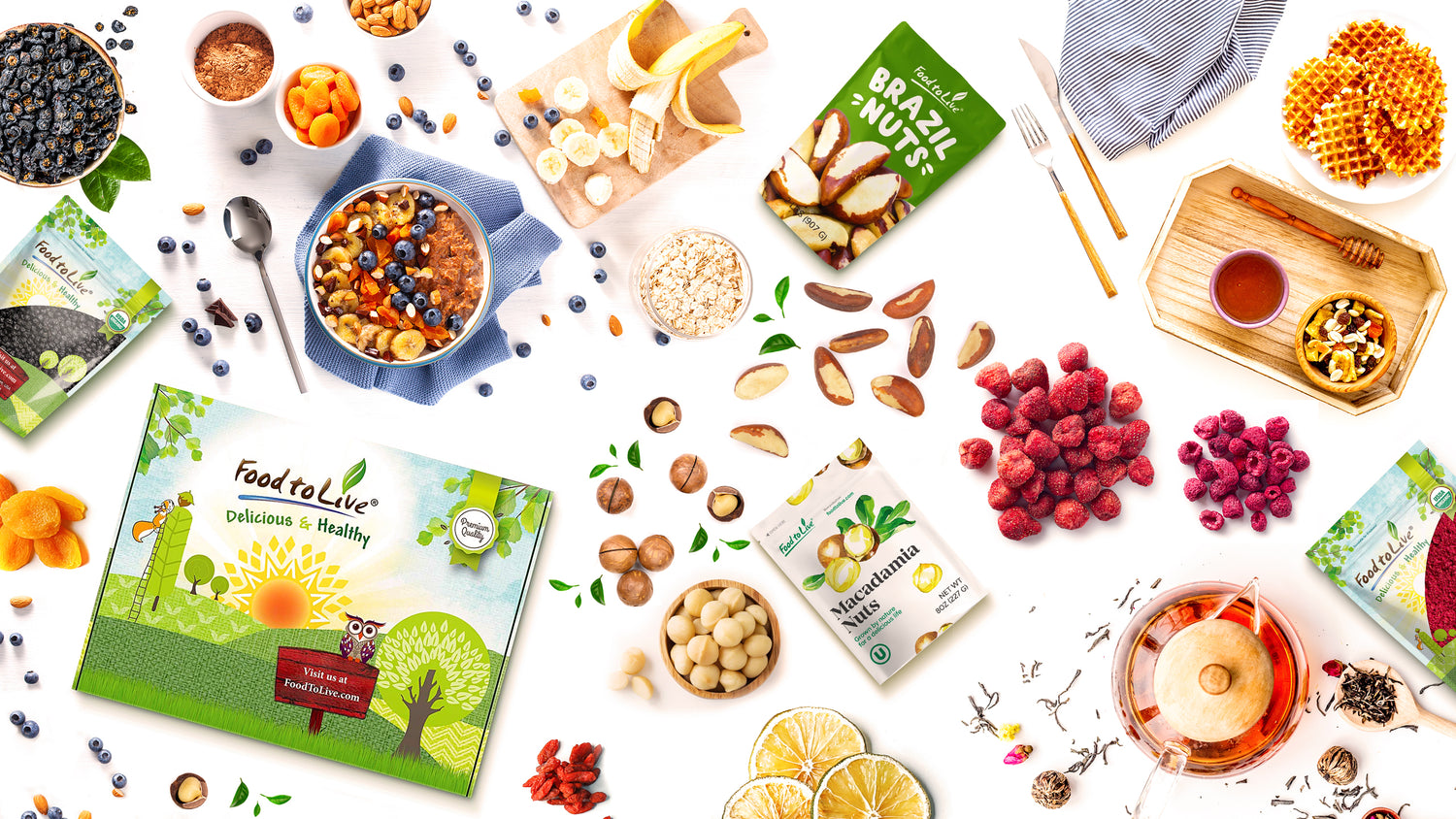 Food to Live was created to give people easy access to delicious and wholesome foods.
We offer a wide range of organic and raw foods that would be a great addition to any diet.
We choose products that can positively impact the body, such as dried fruits, nuts, seeds, grains, powders, flours, spices, and legumes.
Shop more products