Organic Red Dragon Fruit Powder — Non-GMO, Freeze-Dried Pitaya, Raw Pitahaya, Vegan, Non-Irradiated, Great for Drinks - by Food to Live
Regular price
$745.99 USD
Regular price
$0.00 USD
Sale price
$745.99 USD
Unit price
per
Sale
Sold out
Dragon fruit, also known as pitaya, is a fruit of a cactus plant that originates from the lands of Americas.

Organic Freeze-Dried Red Dragon Fruit Powder is rich in antioxidants and important nutrients. However, their seeds are very special as they are packed with omega 3 essential fatty acids. These include but aren't limited to oleic, linoleic, stearic, and palmitoleic acids.

Dragon fruit is very nutritious when it's fresh and ripe, and it retains a lot of the vitamins and minerals after efficient dehydration.

Organic Freeze-Dried Red Dragon Fruit Powder provides you with:

* Vitamin C
* B vitamins
* Iron
* Magnesium

This food contains only a small amount of fats and none of the 'bad' saturated variety. An ounce of dried dragon fruits gives you 2 grams of proteins and 3 grams of dietary fiber.

Bear in mind that pitaya is a fruit, so it contains natural sugars. The good news is that this particular food has one of the smallest amounts of sugar when compared to other tropical fruits.

Organic Freeze-Dried Red Dragon Fruit Powder is also an excellent product for making your drinking water more beneficial for your health. Drop a few spoons of powder into your bottle and in a couple of hours you'll have dragon fruit vitamin water. You can further improve the taste and nutritional value of the drink by adding a slice of some citrus fruit.

The same principle can be applied for making dragon fruit tea. The taste of the fruit is quite mild but it complements the flavor of green tea nicely. Such a mixture produces an extraordinary antioxidant cocktail.

Try making some dragon fruit smoothie in order to discover the best combination of flavors that will complement this food. Start by adding some of it to your favorite smoothie recipes, both green and fruity.

The second best culinary use for Organic Freeze-Dried Red Dragon Fruit Powder is including it into your granola. It'll make the dish more nutritious without overburdening it with a large dose of extra calories.

Put some Organic Freeze-Dried Red Dragon Fruit Powder in your morning cereal to start the day with some healthy omega 3's or add it to your baking. You can use it in any recipe that calls for dried fruits, especially confections as low-calorie, pleasantly sweet additions benefit them most.

Sprinkling some Organic Freeze-Dried Red Dragon Fruit Powder onto your salad will also be a good idea. It can complement both vegetables and fruits and make any recipe more 'exotic'.

You can enjoy Organic Freeze-Dried Red Dragon Fruit Powder from Food to Live as they are. They make a great midday snack and can help you 'refuel' either before or after a workout. In fact, you can add the fruit into your gym drink to infuse it with extra nutrients, proteins, and flavor.

Organic Freeze-Dried Red Dragon Fruit Powder, on the other hand, won't go bad for 6+ months if kept in a cool, dry environment. Like with any dried fruit, storing it in the fridge will extend shelf life for up to a year. In a freezer, dried dragon fruit can last about 2 years. It won't go bad, but its nutritional value will diminish gradually.
Shipping & Returns

Shipping Time: Most orders received before 3:00 PM EST will ship not later than the next business day, provided the product ordered is in stock. Most orders received after 3:00 PM EST will ship not later than the second business day. Orders are not processed or dispatched on Sunday. For more information check our Shipping & Return Policy
Storage

Store in a cool,dry place away from Moisture, Light, Oxygen
Share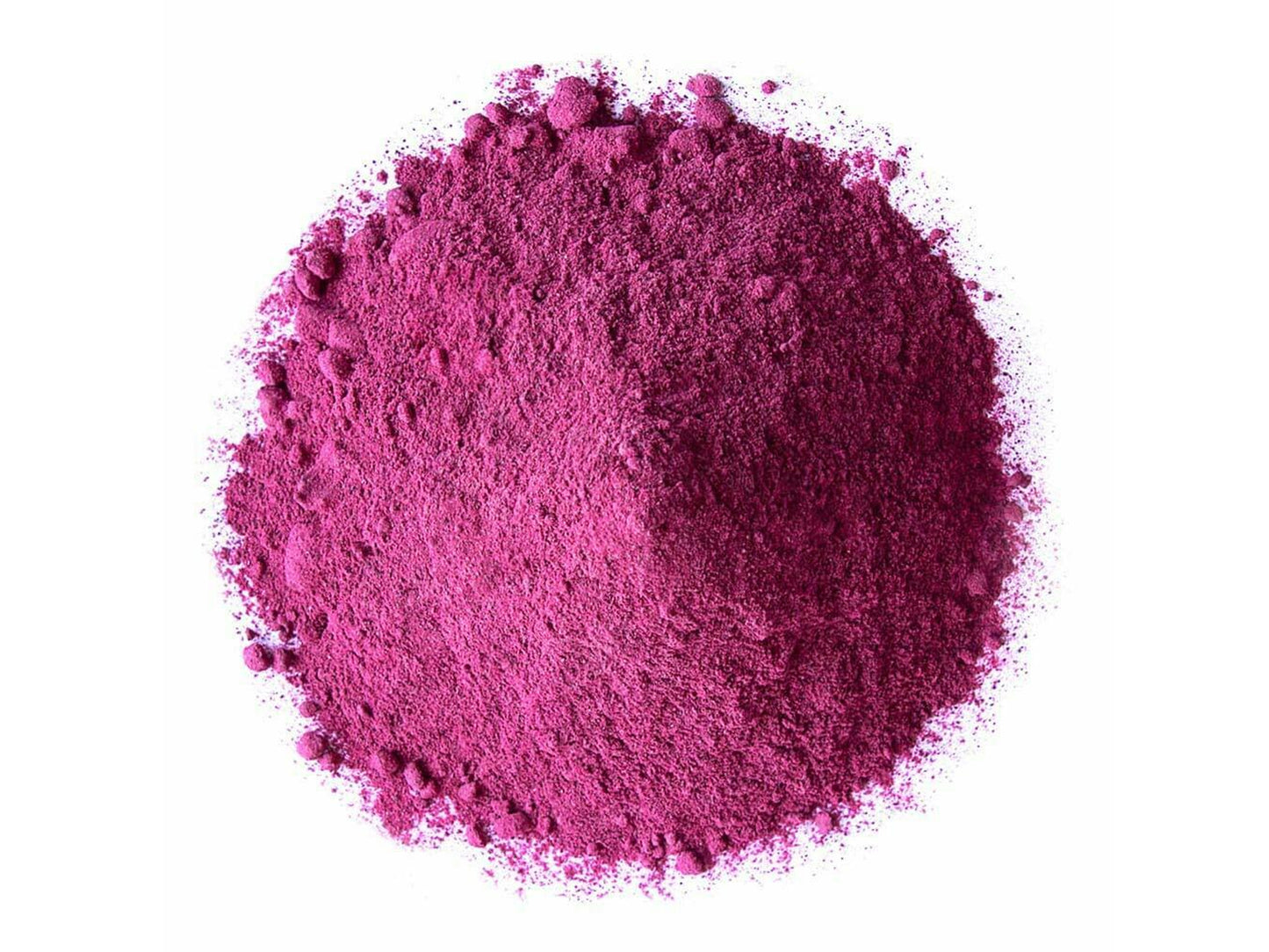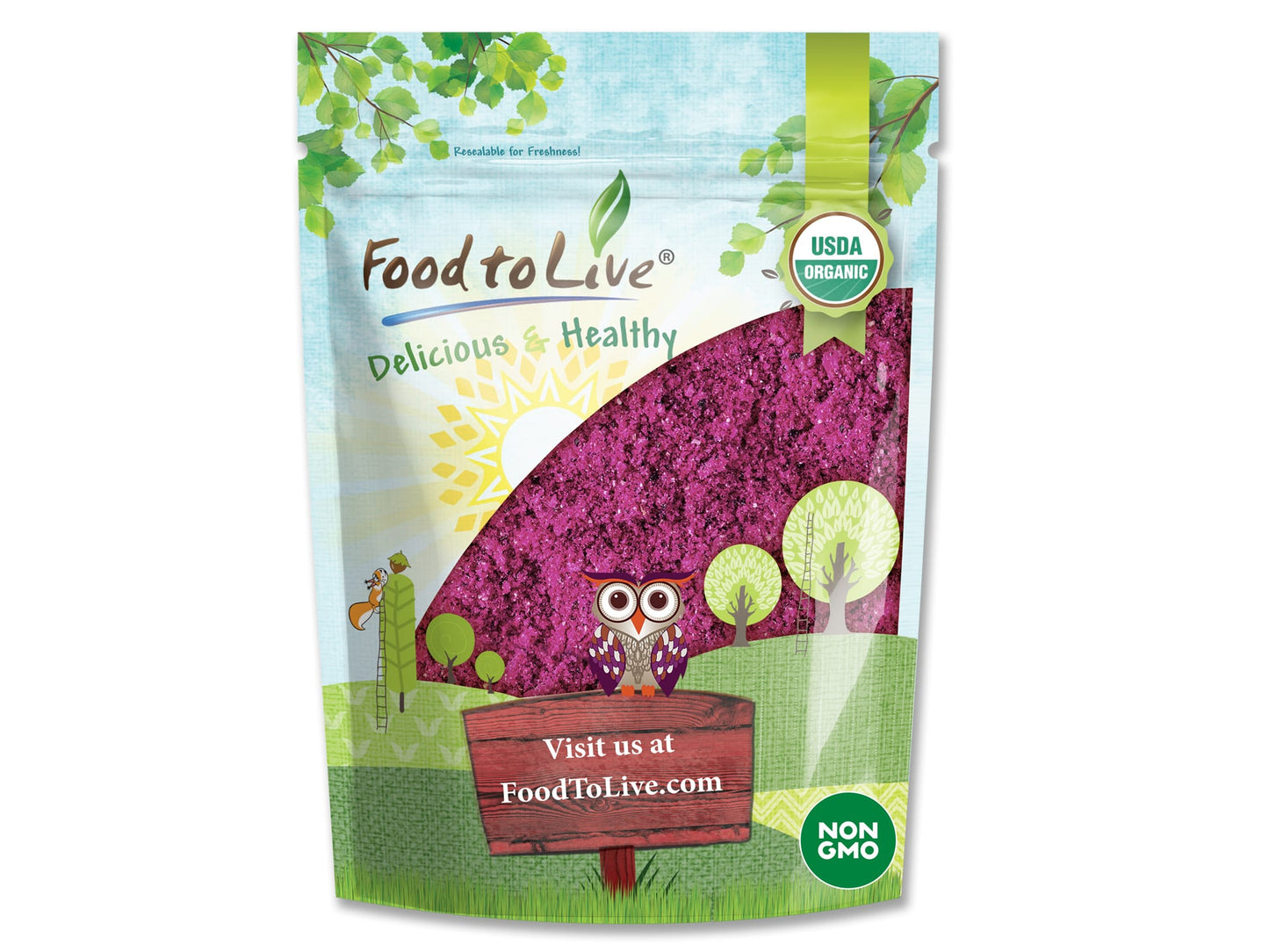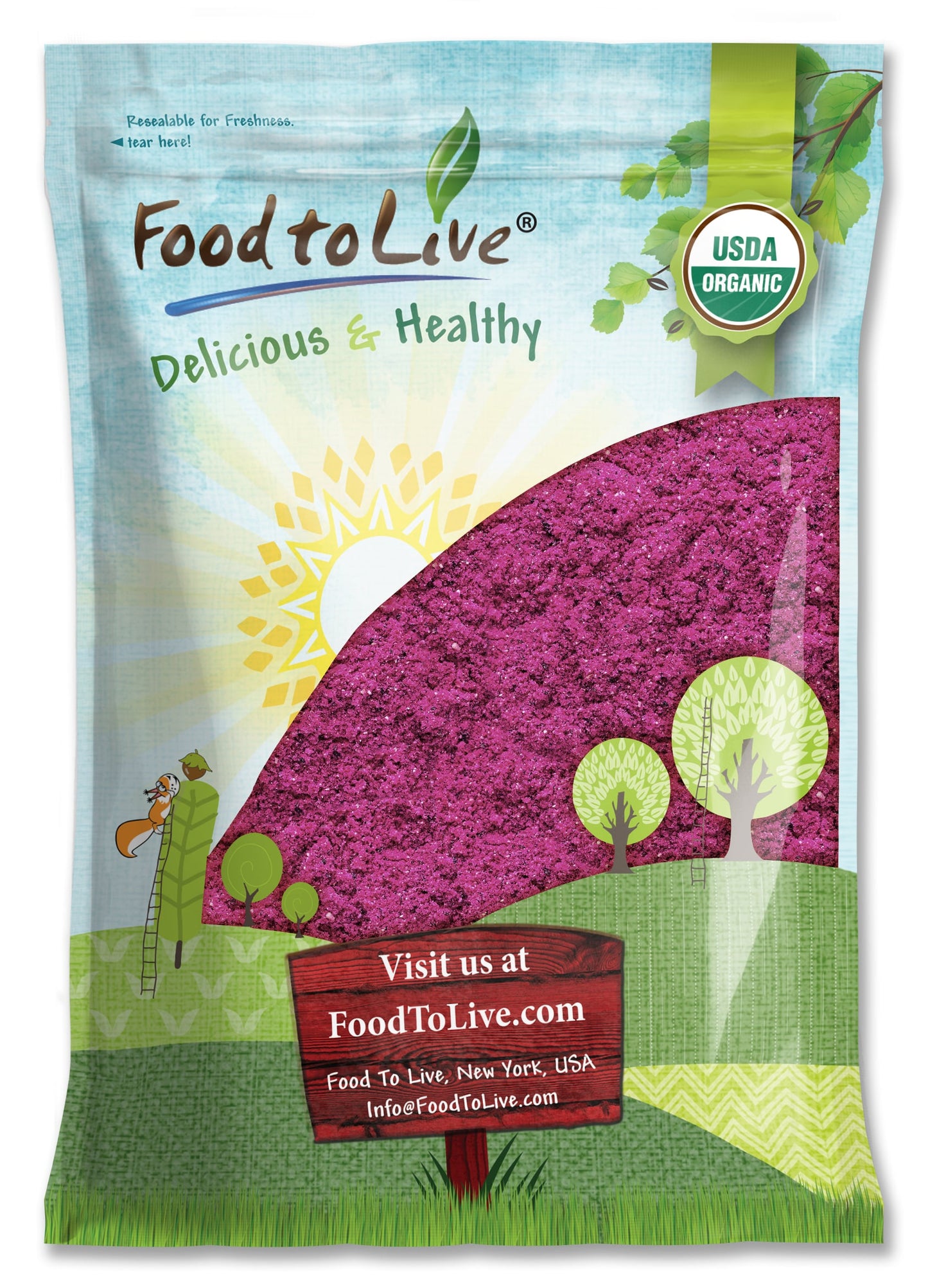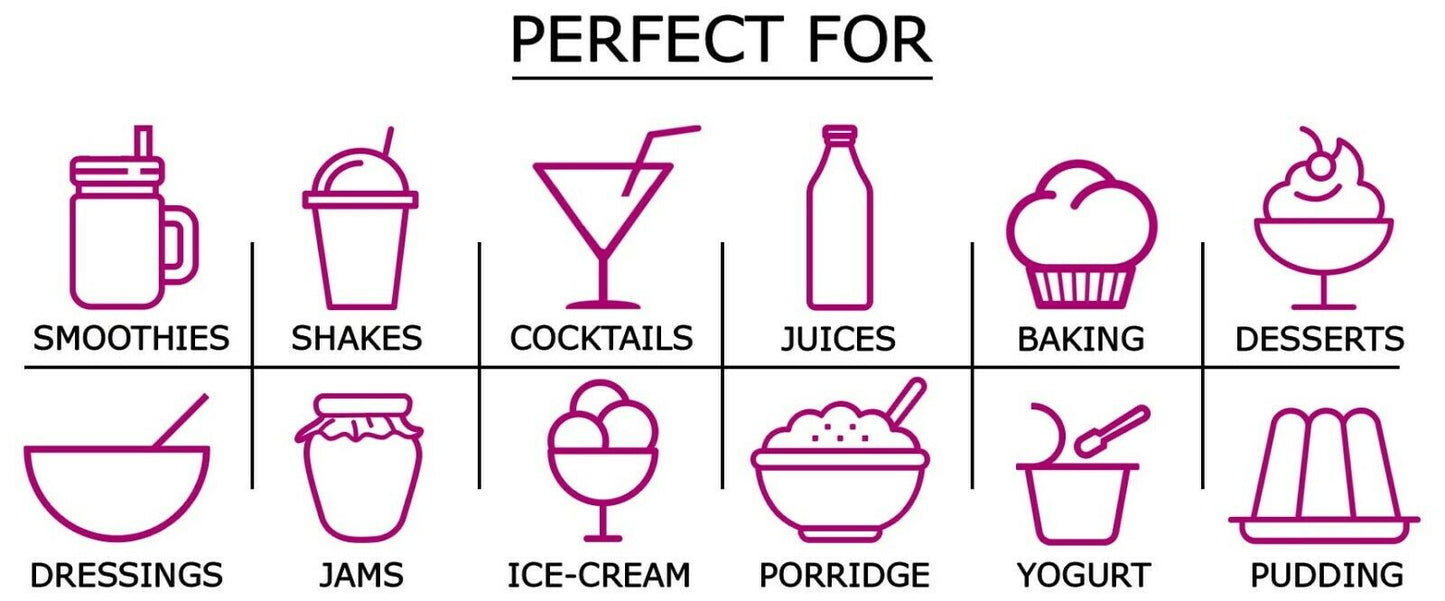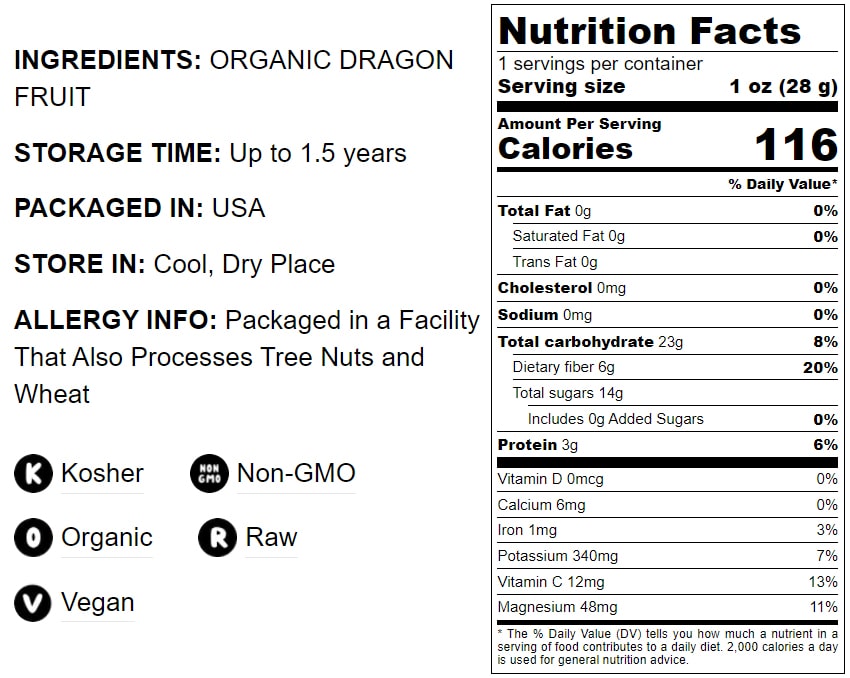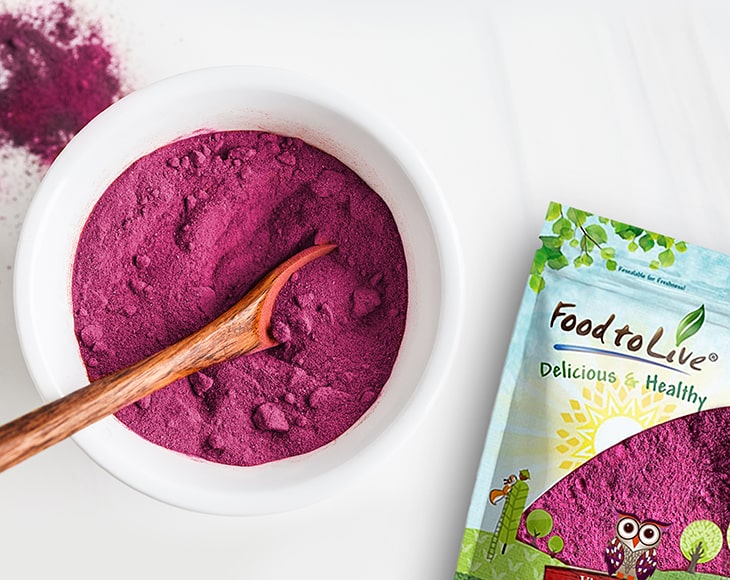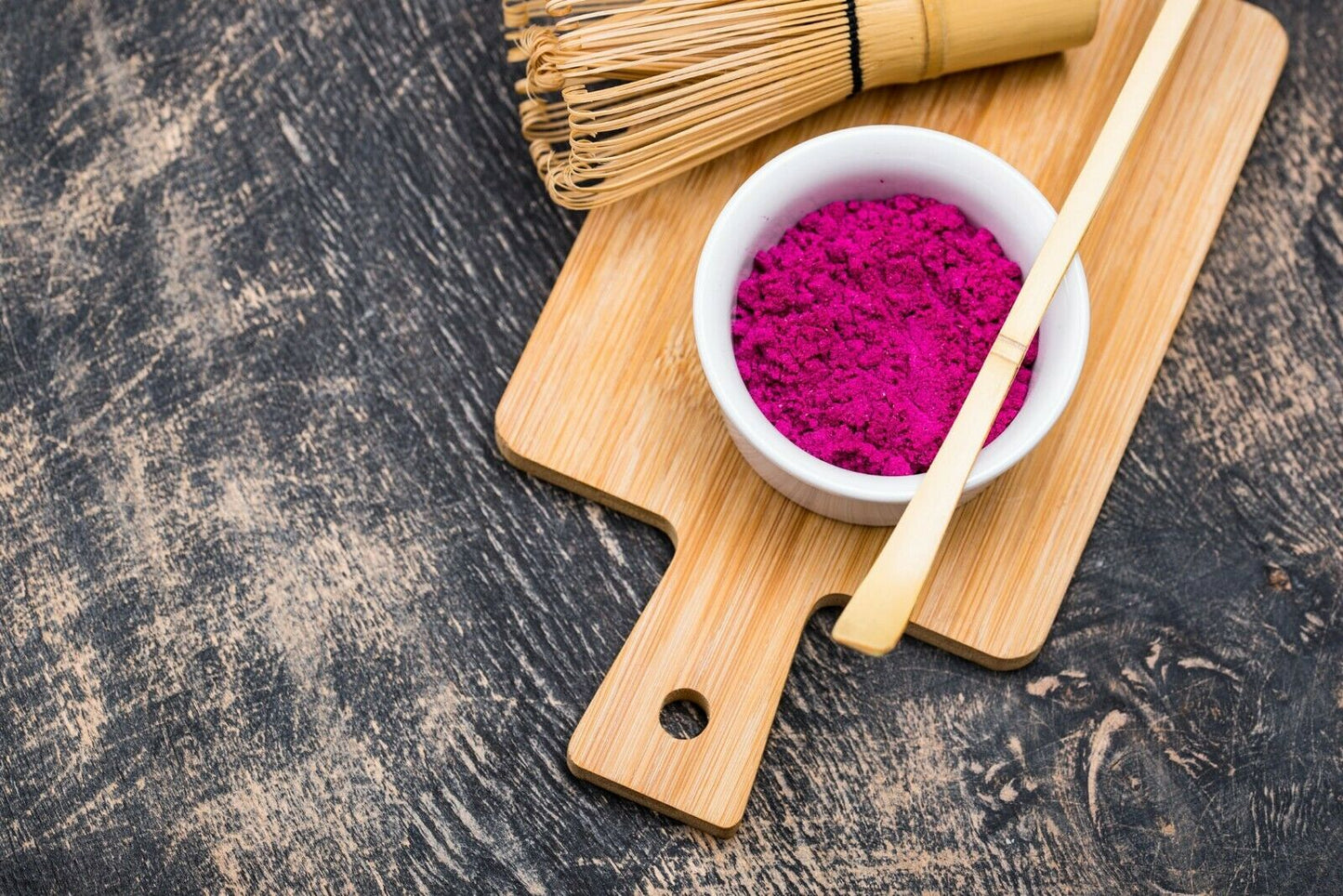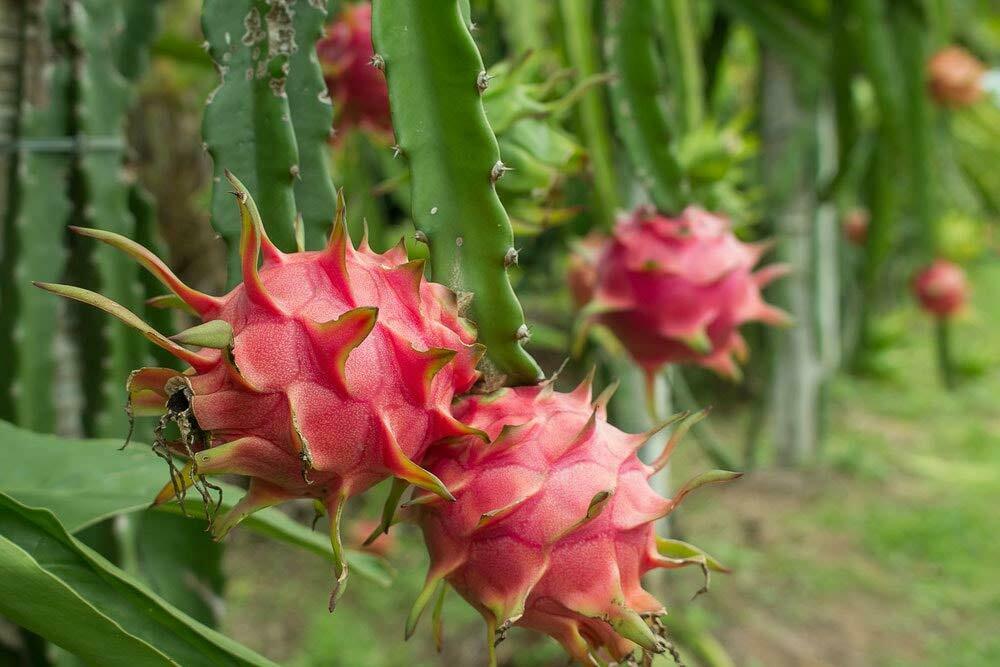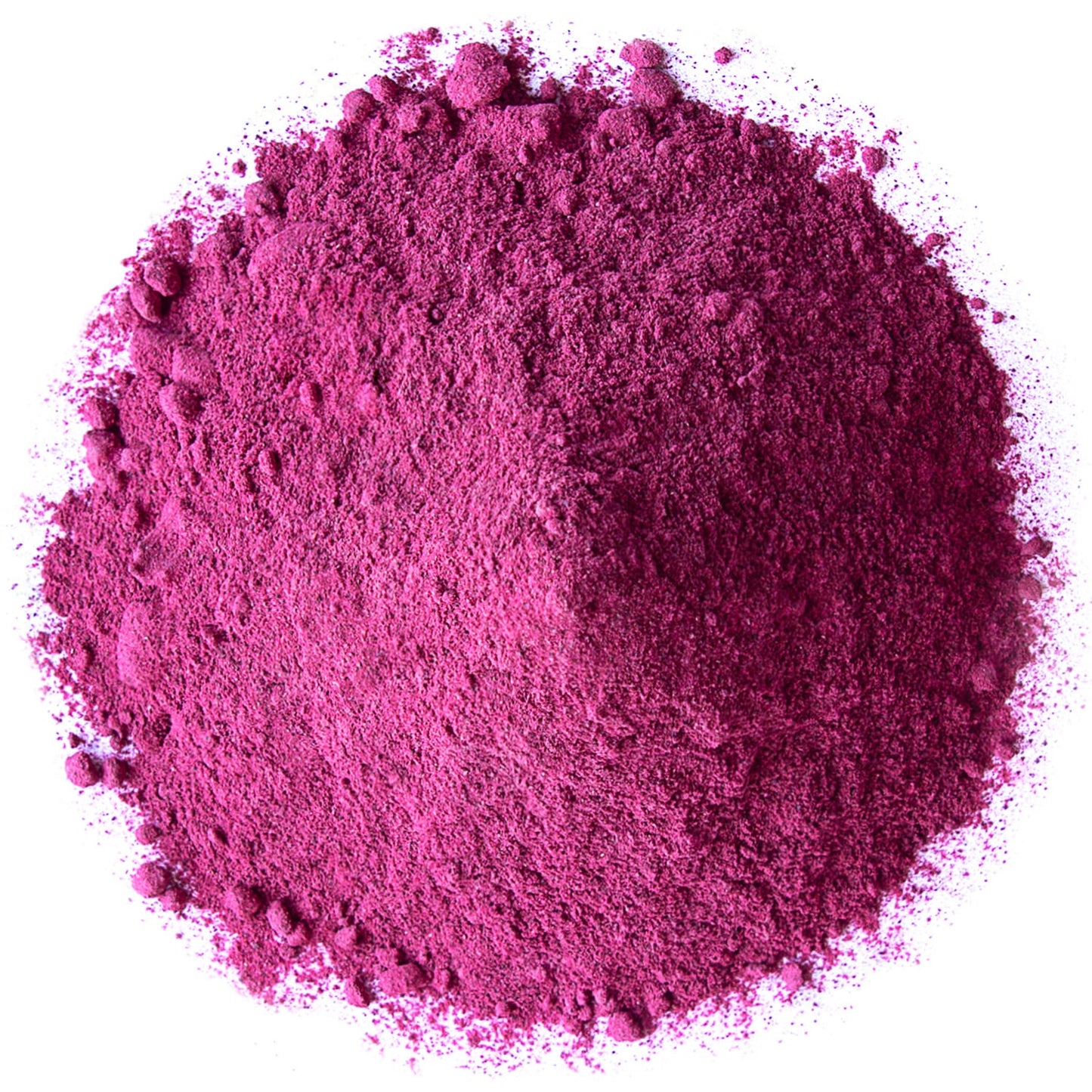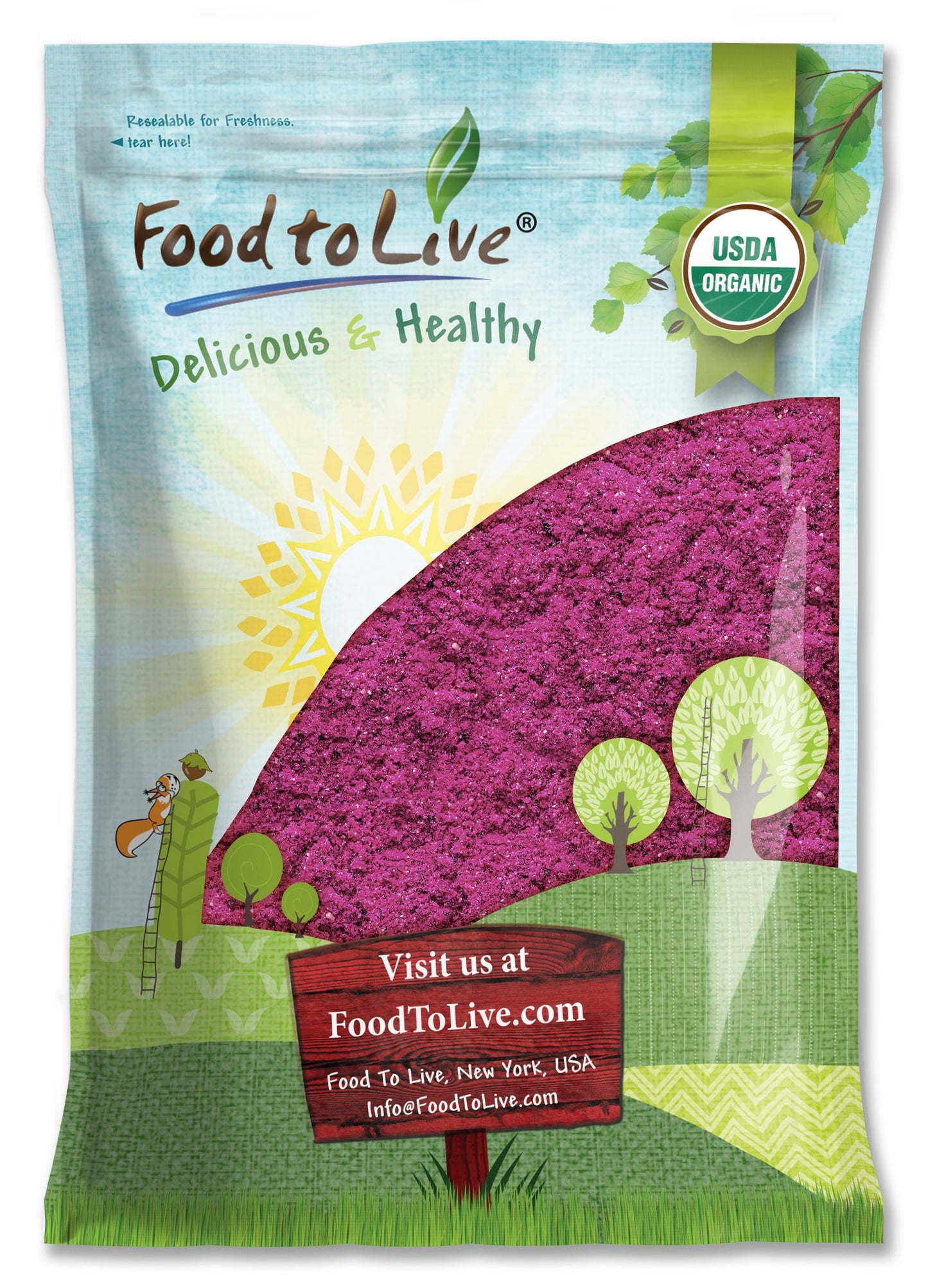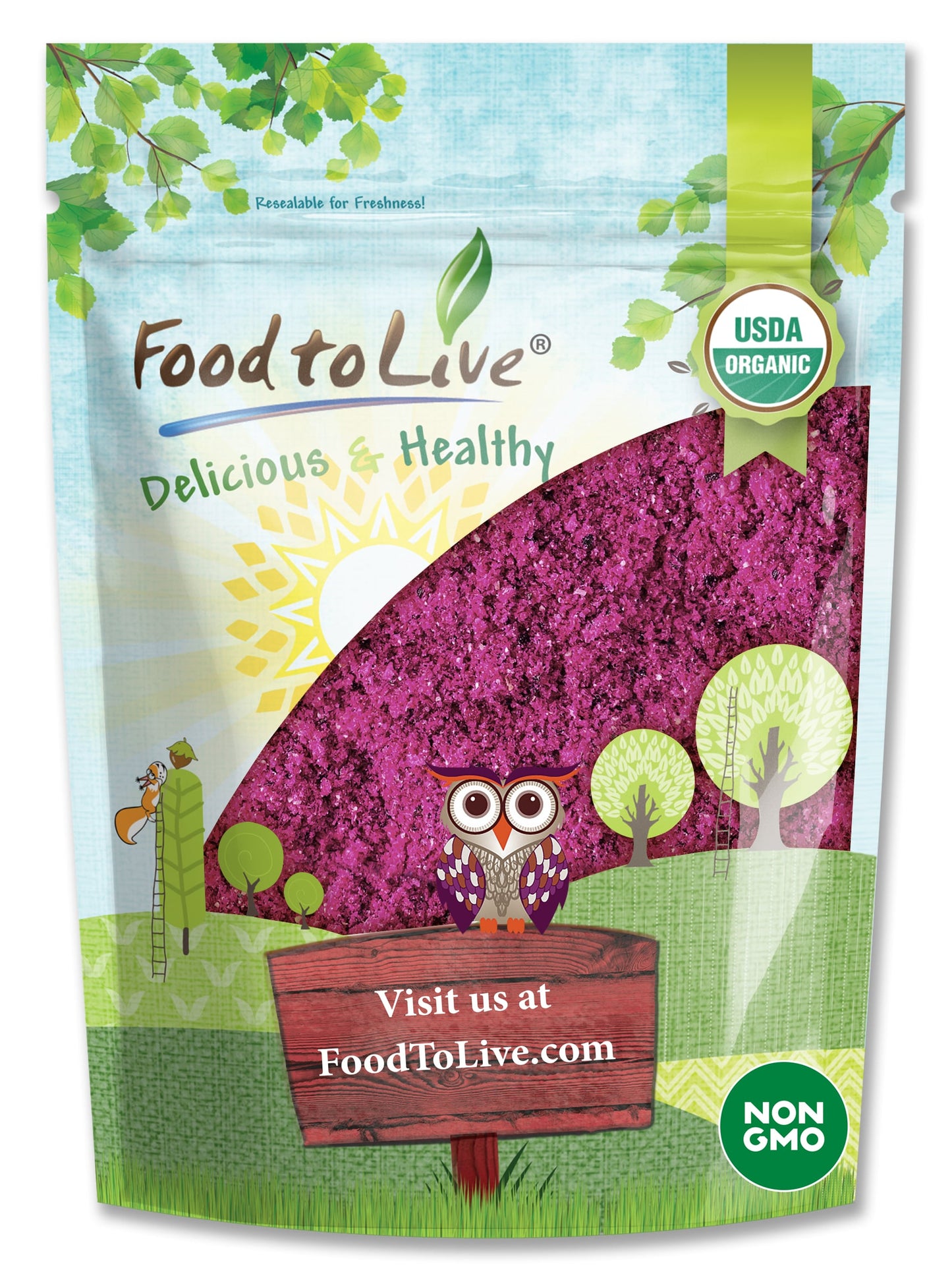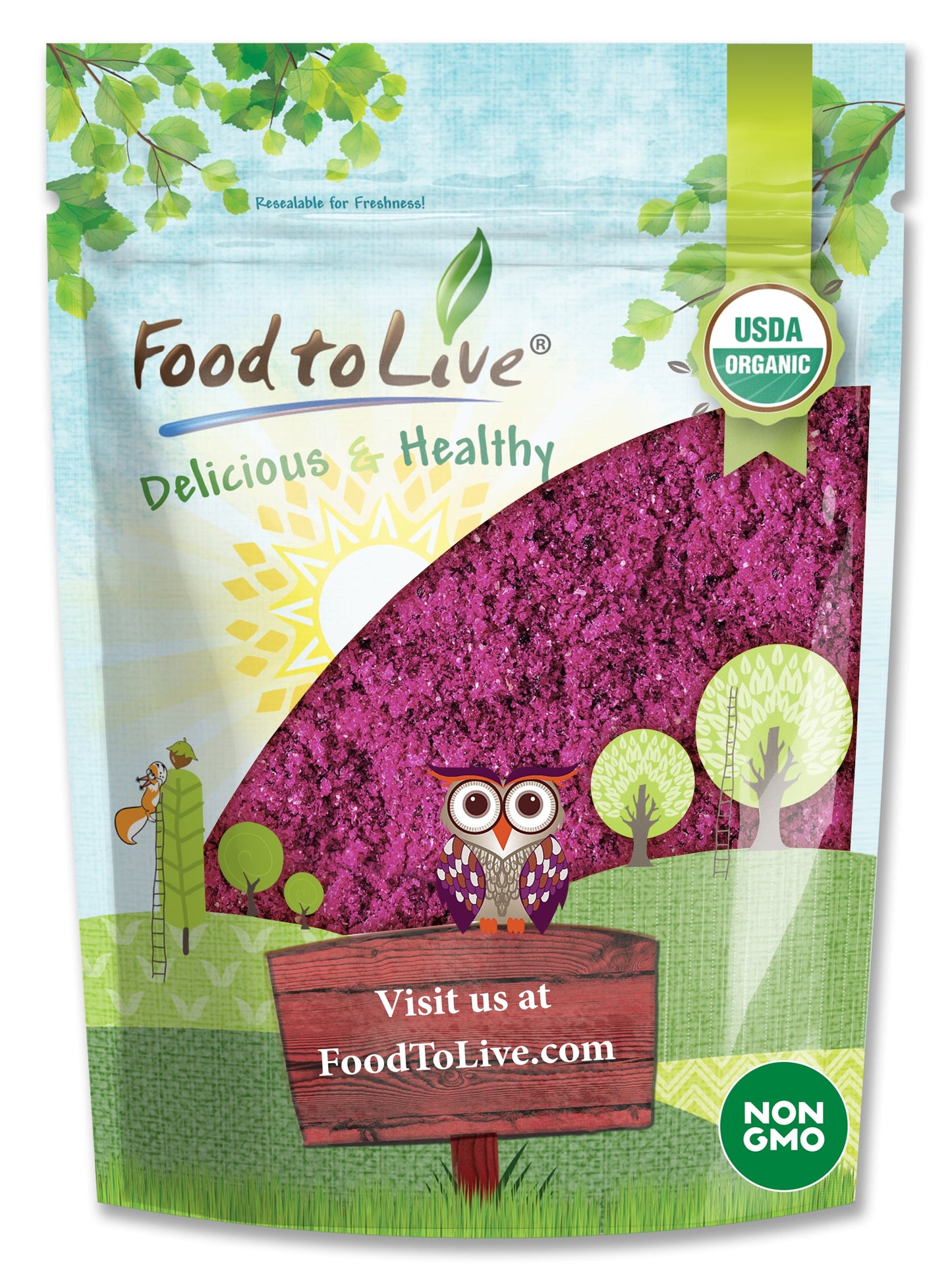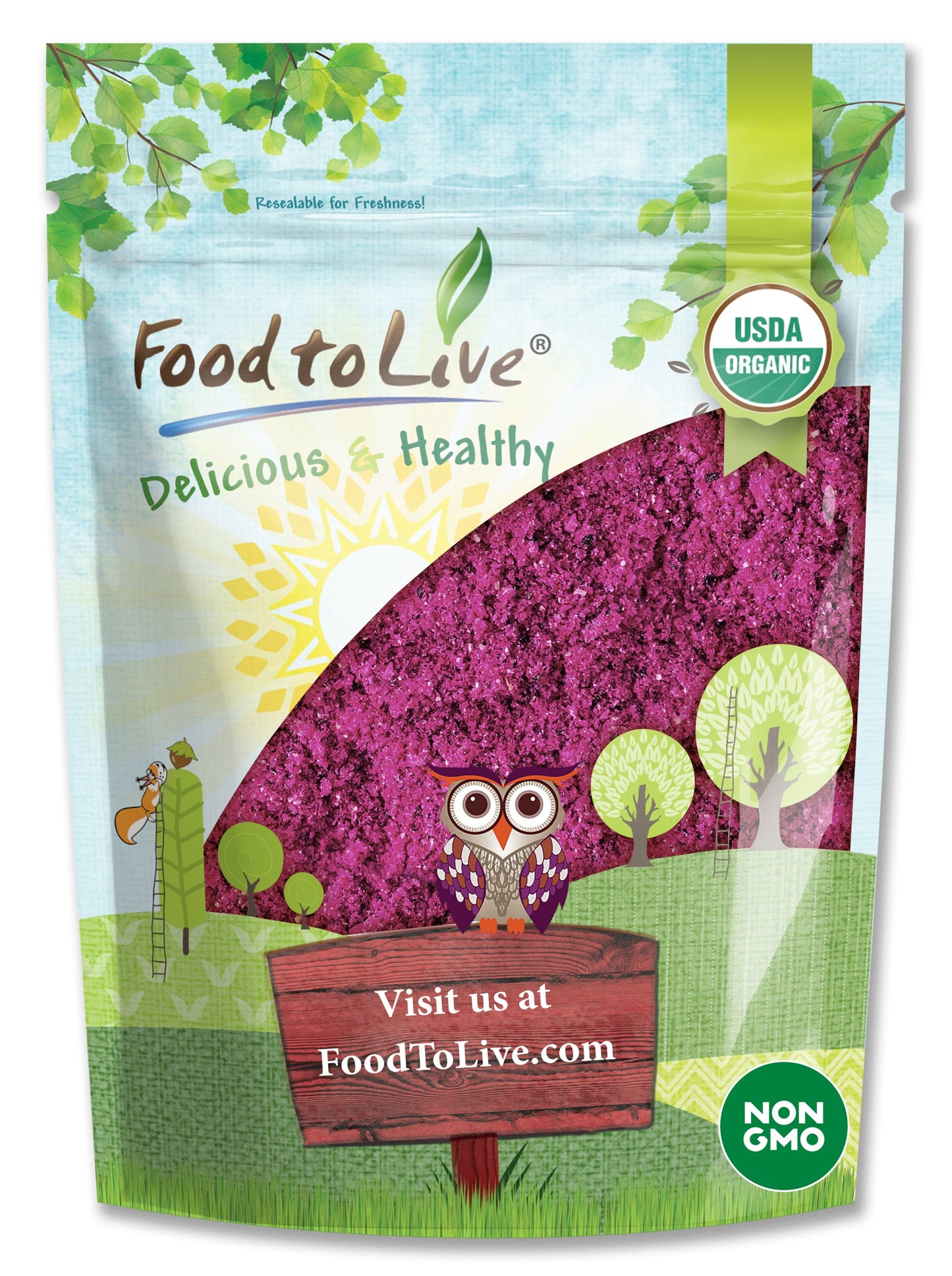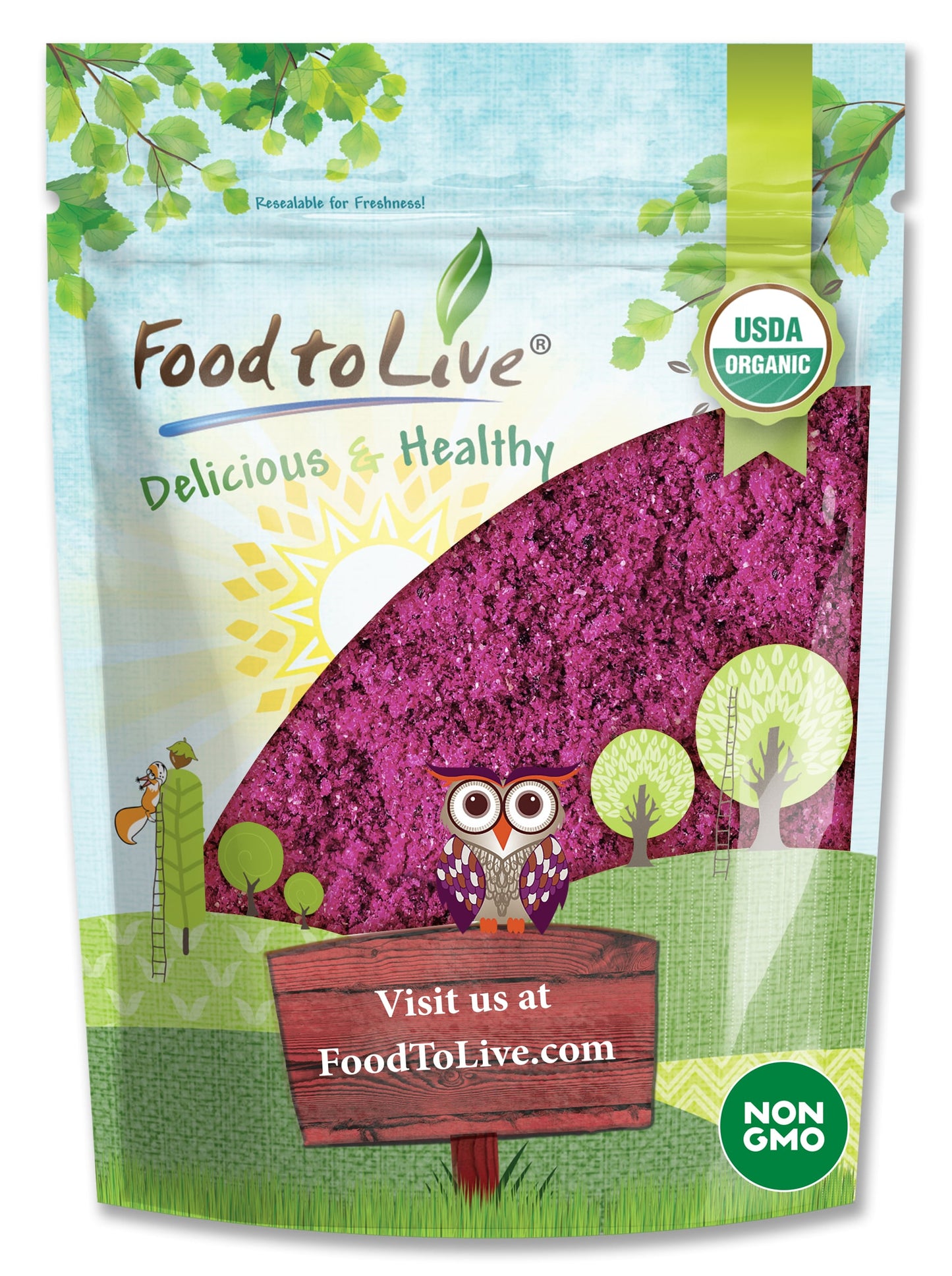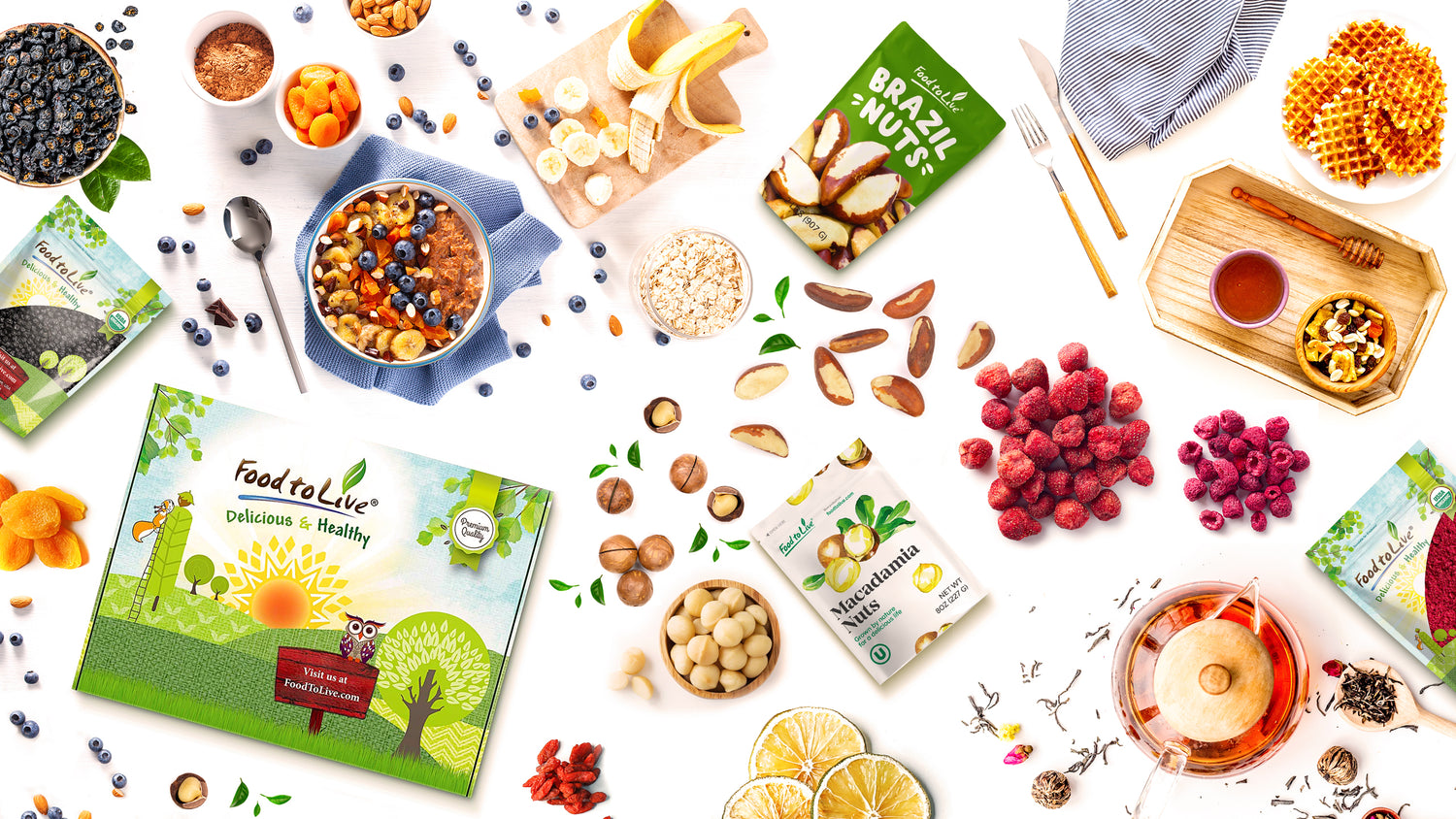 Food to Live was created to give people easy access to delicious and wholesome foods.
We offer a wide range of organic and raw foods that would be a great addition to any diet.
We choose products that can positively impact the body, such as dried fruits, nuts, seeds, grains, powders, flours, spices, and legumes.
Shop more products