Organic Red Quinoa - Non-GMO, Kosher, Raw, Vegan, Sirtfood - by Food to Live
Regular price
$0.00 USD
Sale price
$91.99 USD
Unit price
per
Sale
Sold out
Organic Quinoa is an incredibly nutritious grain-like seed. This plant has its origin in South America, where ancient Incans called it "mother grain", as they believed it could secure long, healthy life.

Their beliefs, as it turns out, did have a certain foundation: quinoa seeds are an excellent source of protein and essential minerals and vitamins. The distinguishing feature of these seeds is that they contain all the main amino acids.

Health Benefits

The main quality of organic quinoa-as a powerful source of protein and minerals-determines the ways they benefit a human's body. These are numerous and significant:

* Render help with bone and tissue building.
Quinoa seeds have a protein balance similar to that of meat, fish, and milk, so they are an invaluable food for those who are on a vegetarian diet. Besides, they are a rich source of calcium, the mineral that is responsible for bones' strength, and zinc, which is a co-factor of many enzymes that regulate the processes of growth and development, sperm generation, and nucleic acid synthesis. Consumption of quinoa guarantees a beautiful appearance for your skin, hair, and nails.
* Help cope with a severe headache.
Due to the high content of riboflavin and magnesium, you can eat organic quinoa to get rid of migraine headaches. Riboflavin improves transportation of oxygen to the brain cells and magnesium provides relaxation of the blood vessels that lead to the brain.
* Provide some protection against cancer.
Quinoa seeds contain several substances-many with antioxidant qualities-that are reported to be helpful in providing protection from this disease. Manganese prevents cells' mitochondria from being damaged during energy production. It, together with vitamins A, B1, B2, E, and the mineral selenium, remove free radicals from the body, thus protecting it against cancer.
* Regulate the work of the digestive system.
The great amount of insoluble fiber in quinoa helps lower the occurrence of gallstones and improves the functioning of bile. The fiber is an irreplaceable method for preventing constipation, and its ability to bind toxins lowers the risk of colon cancer.
* Help reduce appetite.
Due to the high content of protein and fiber, quinoa seeds help you eat less. Meals with the seeds ensure the feeling of satiety, thus causing a reduction in daily calorie intake. Therefore, quinoa seeds help you stick to a low-calorie diet and manage your weight.
Shipping & Returns

Shipping Time: Most orders received before 3:00 PM EST will ship not later than the next business day, provided the product ordered is in stock. Most orders received after 3:00 PM EST will ship not later than the second business day. Orders are not processed or dispatched on Sunday. For more information check our Shipping & Return Policy
Storage

Store in a cool,dry place away from Moisture, Light, Oxygen
Share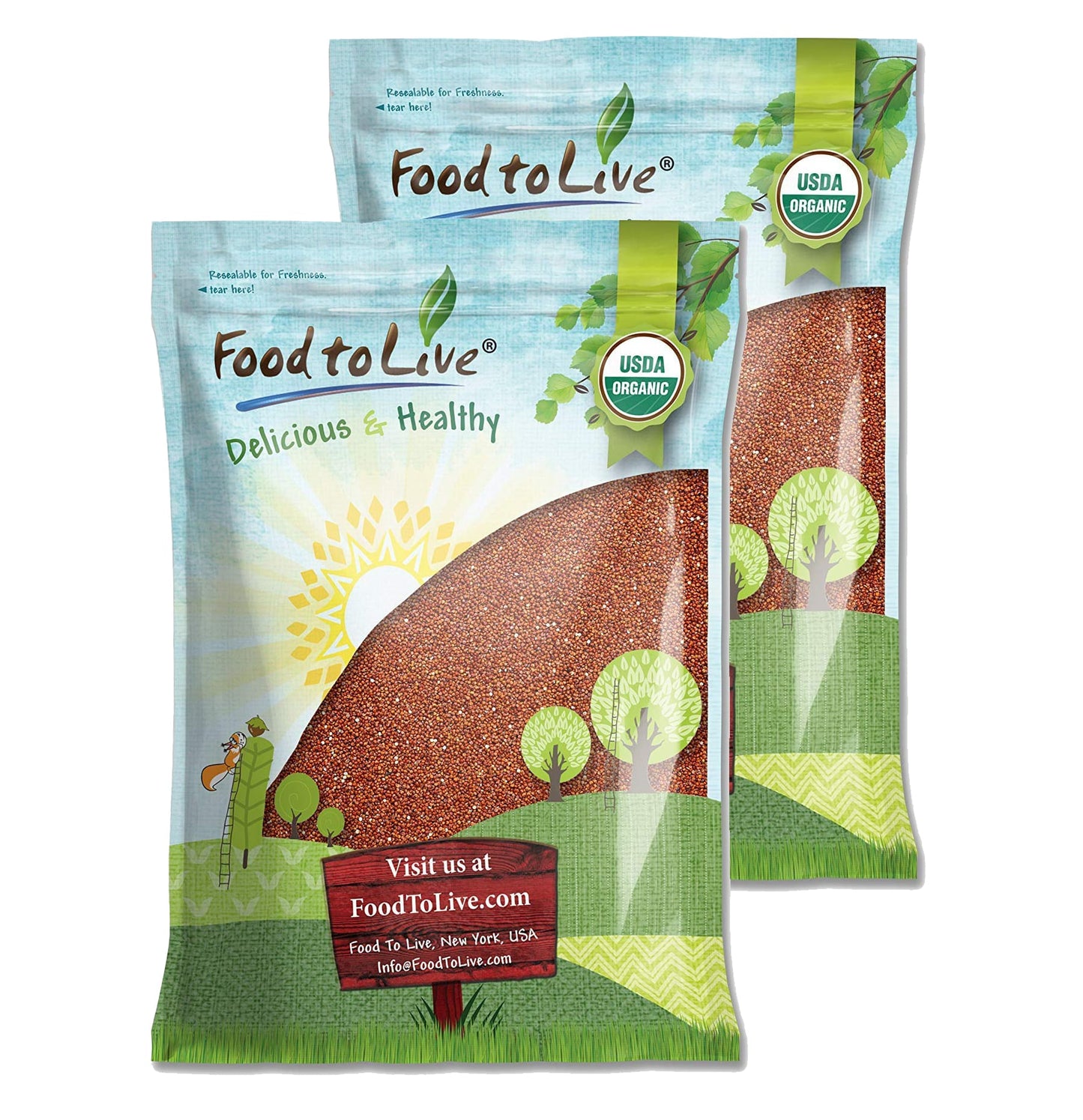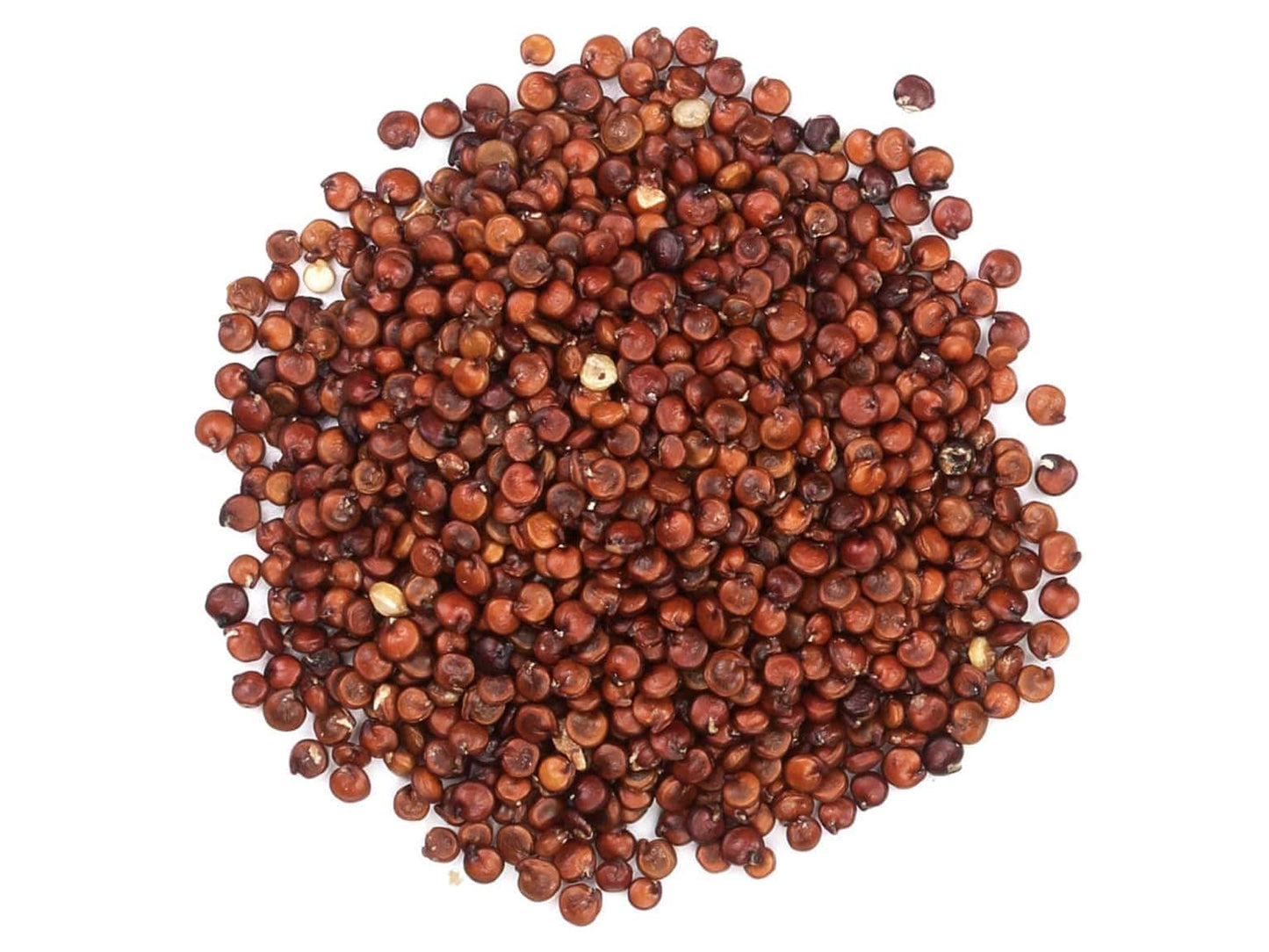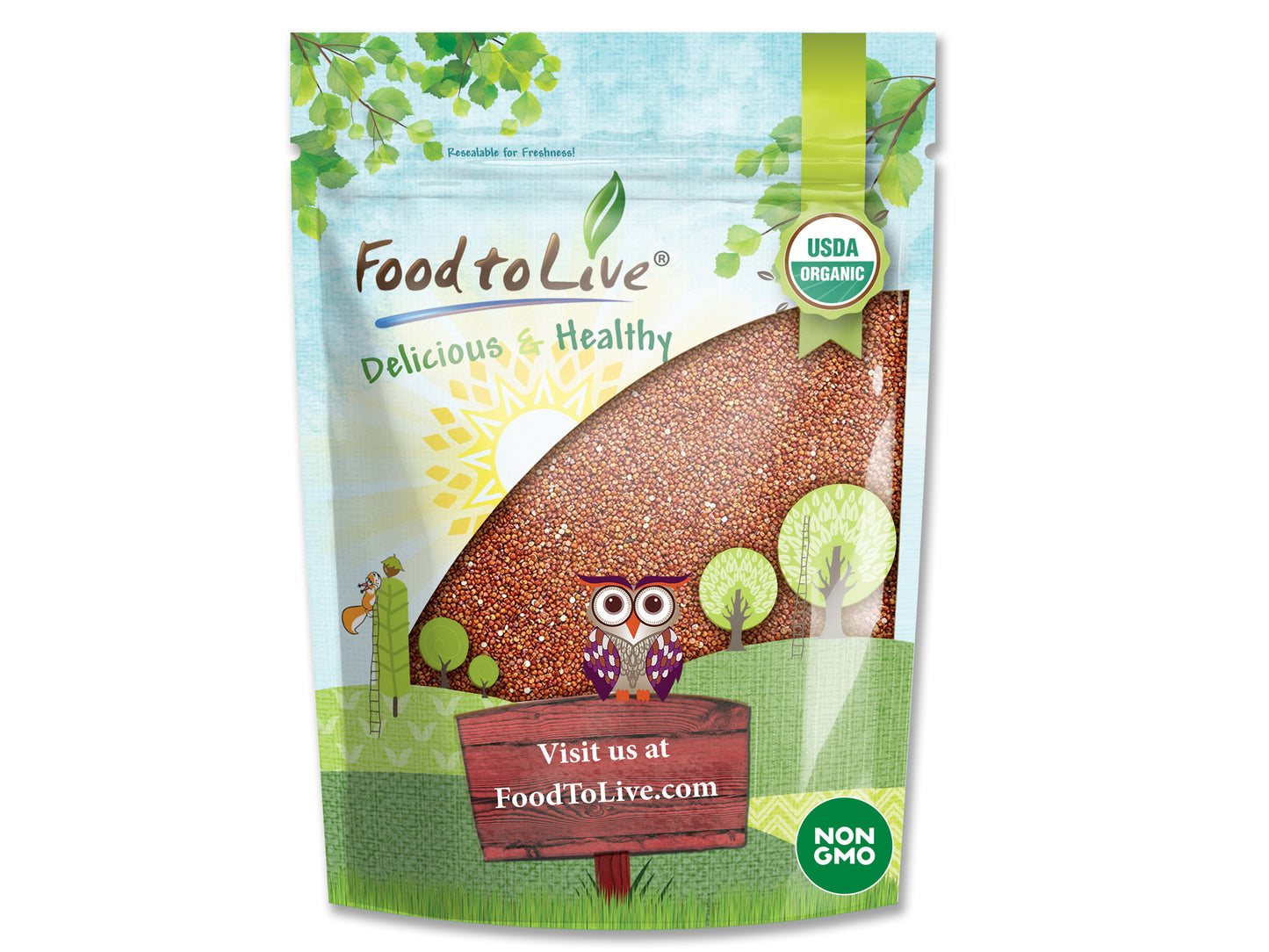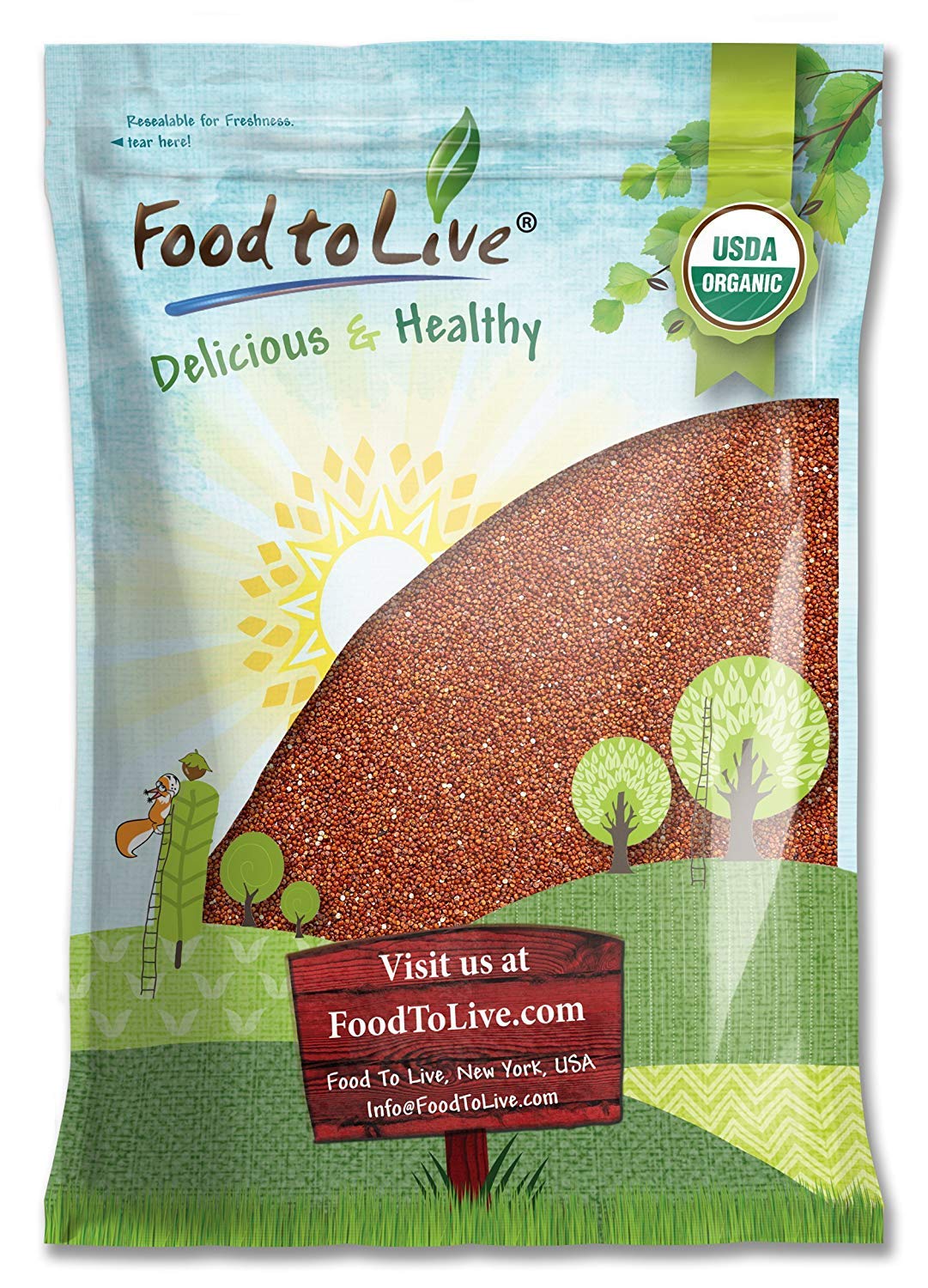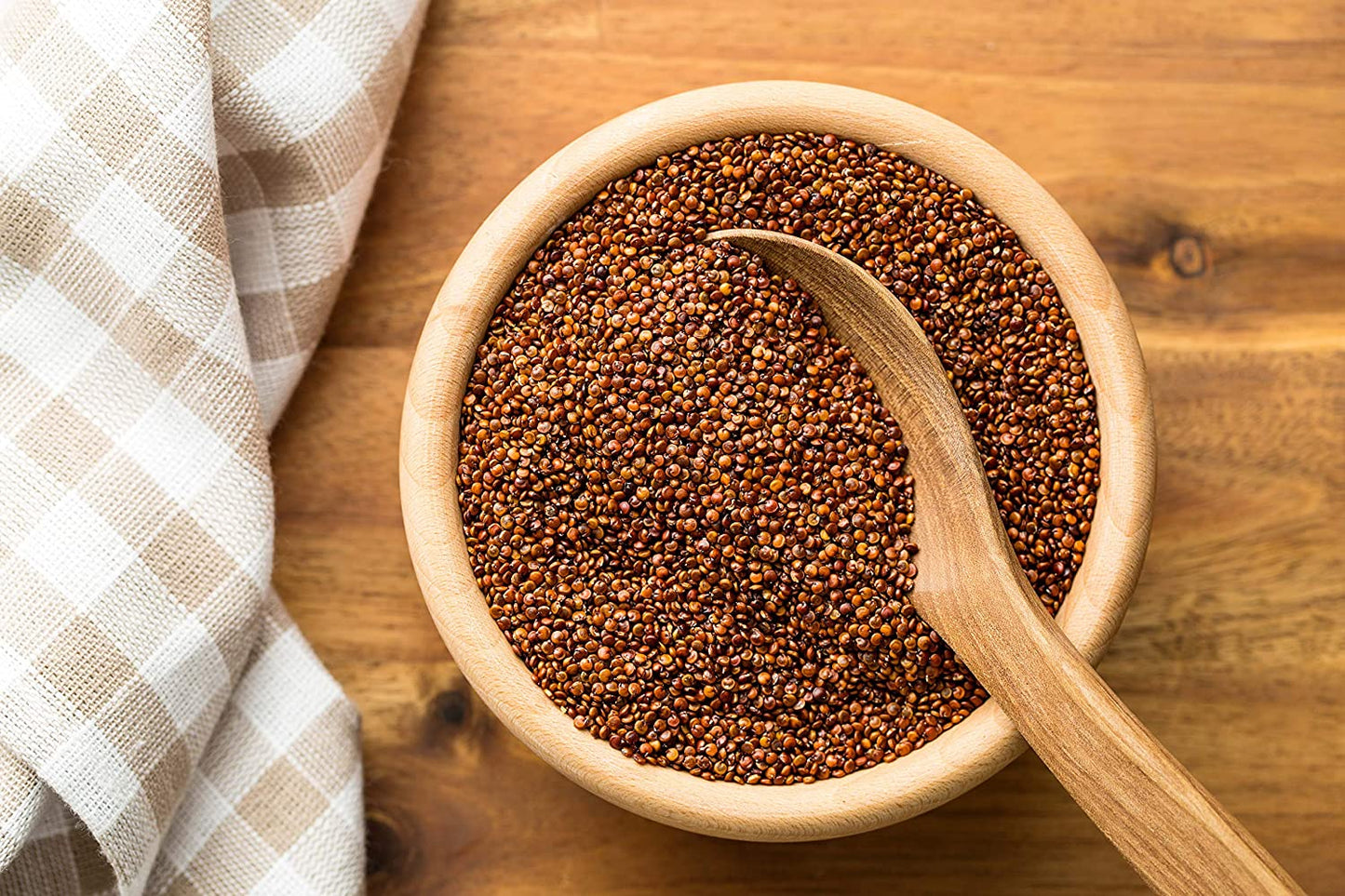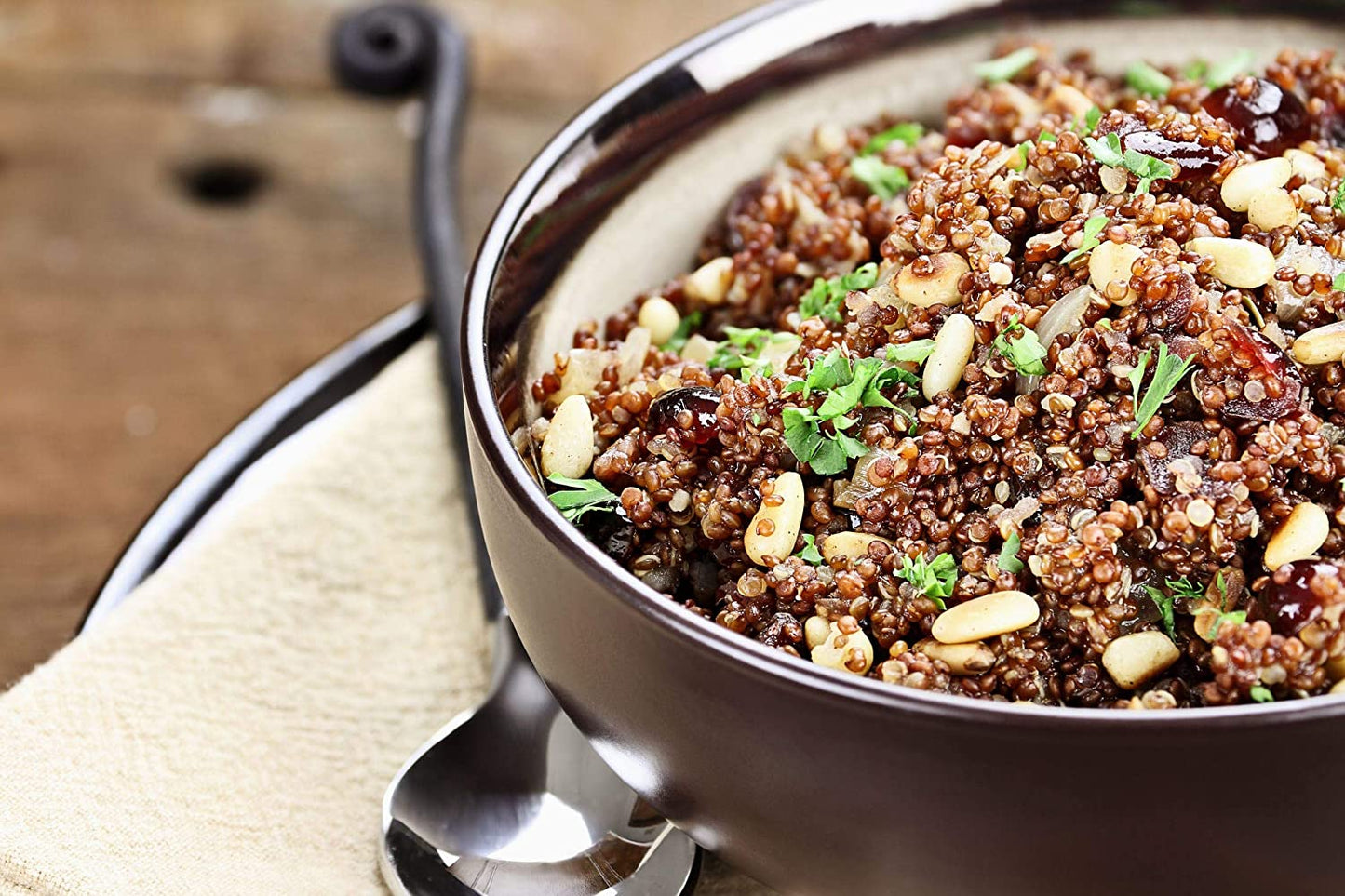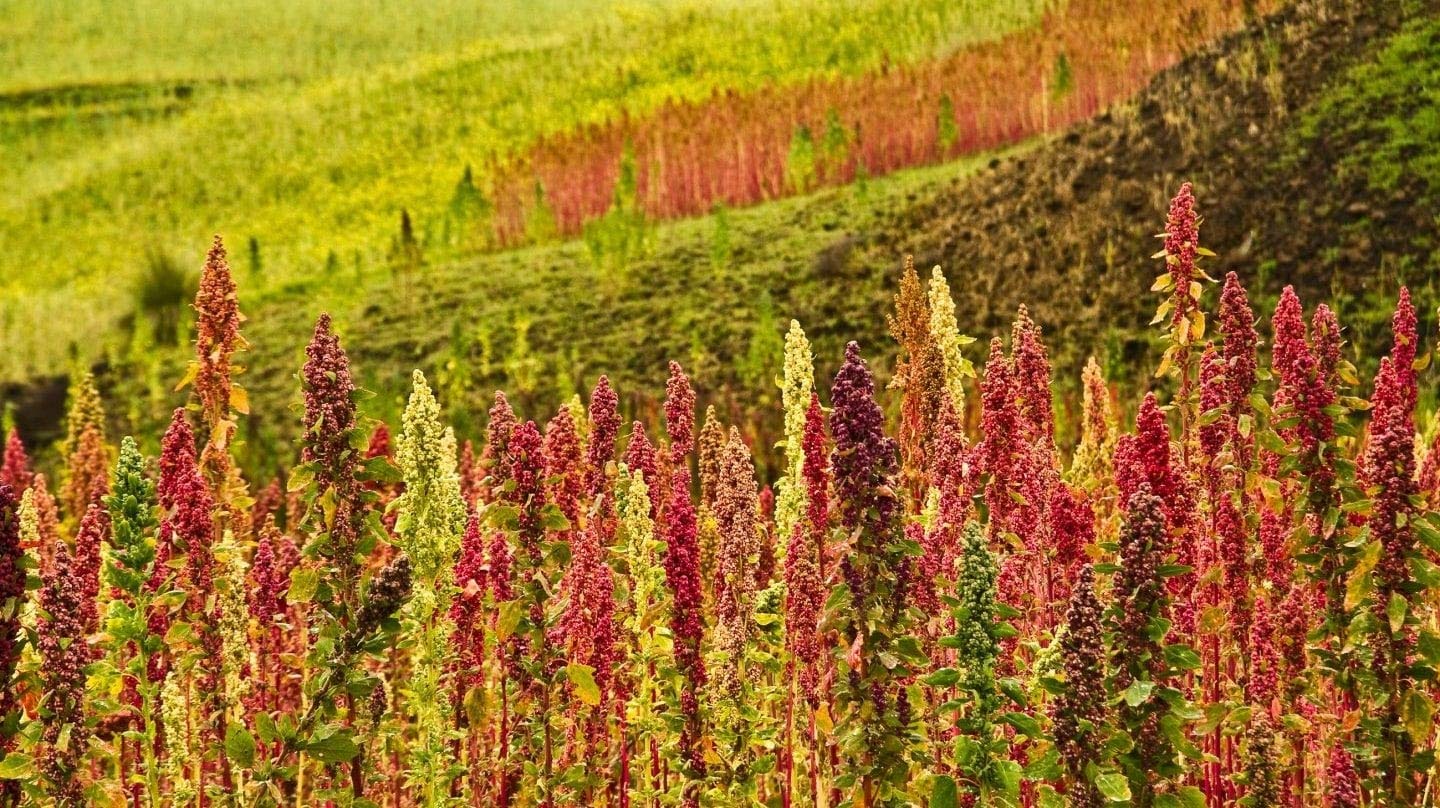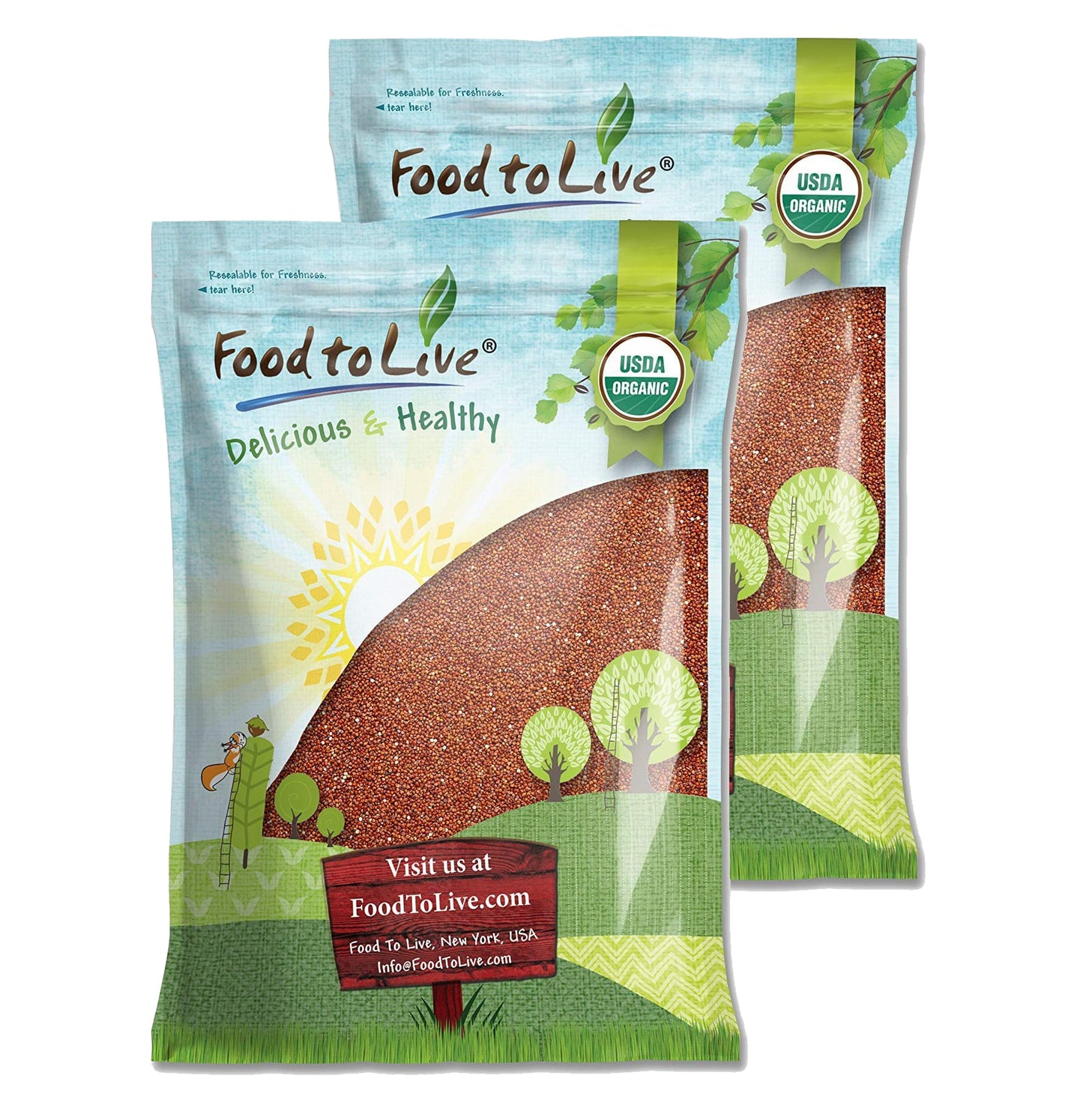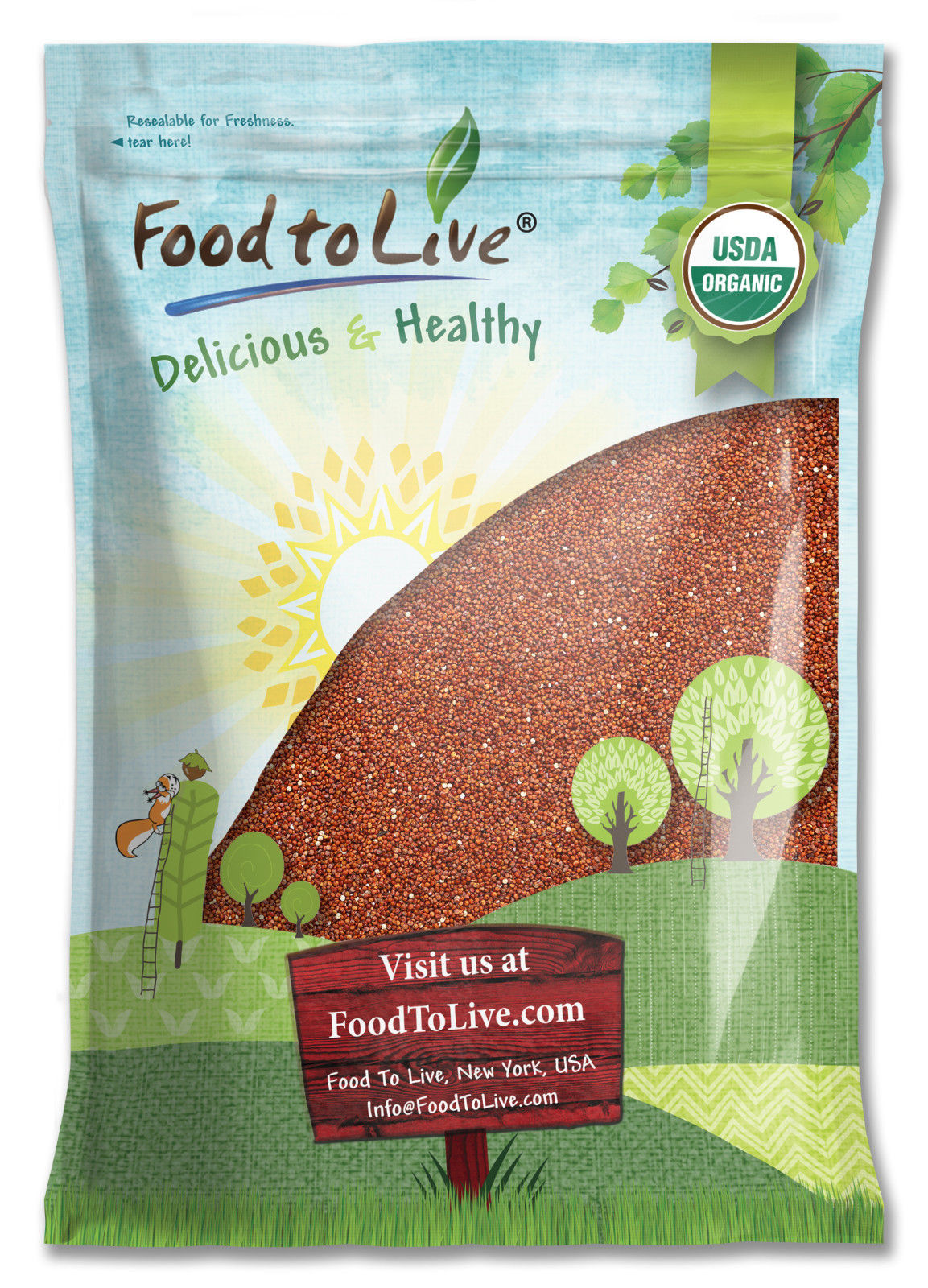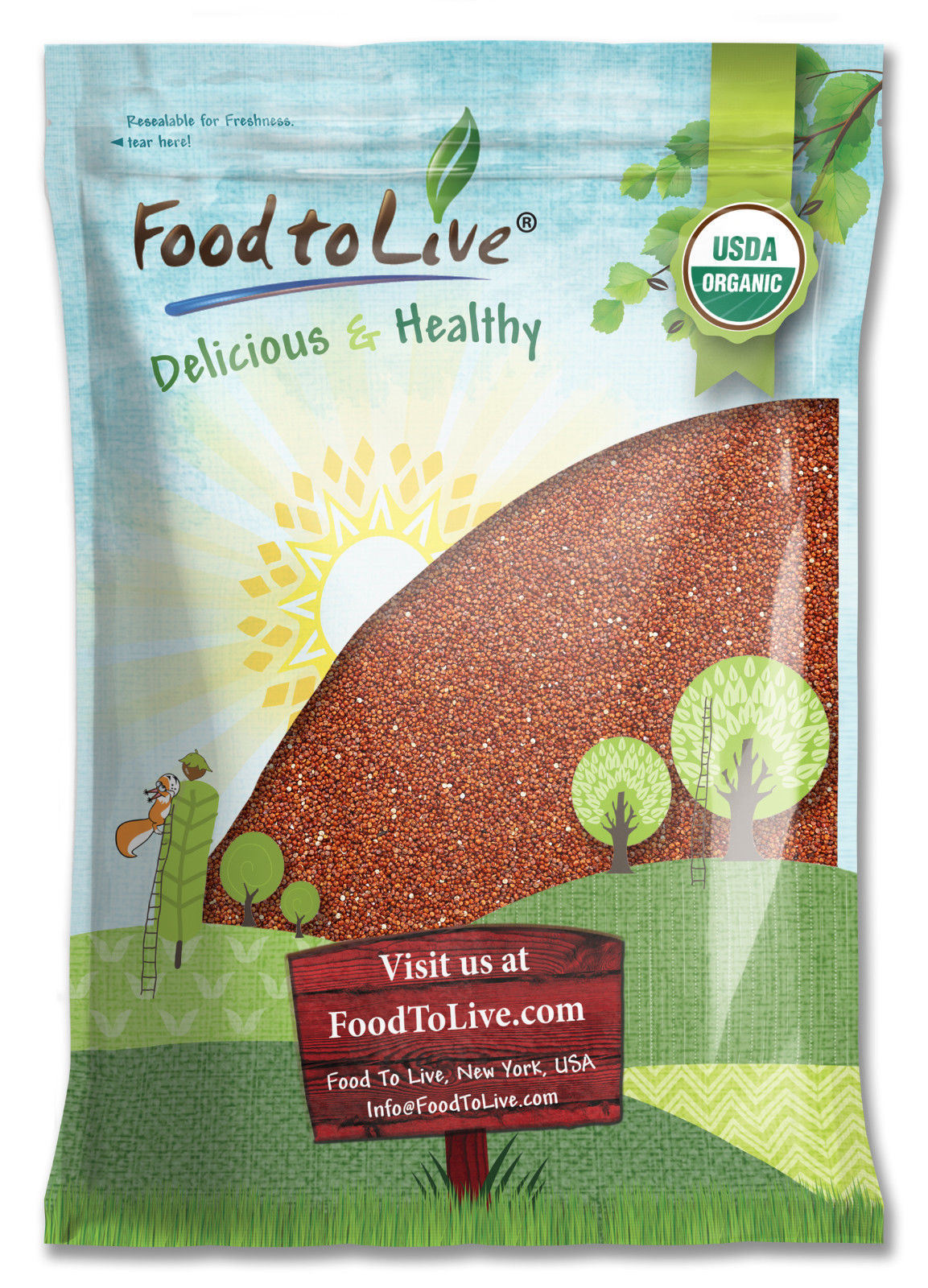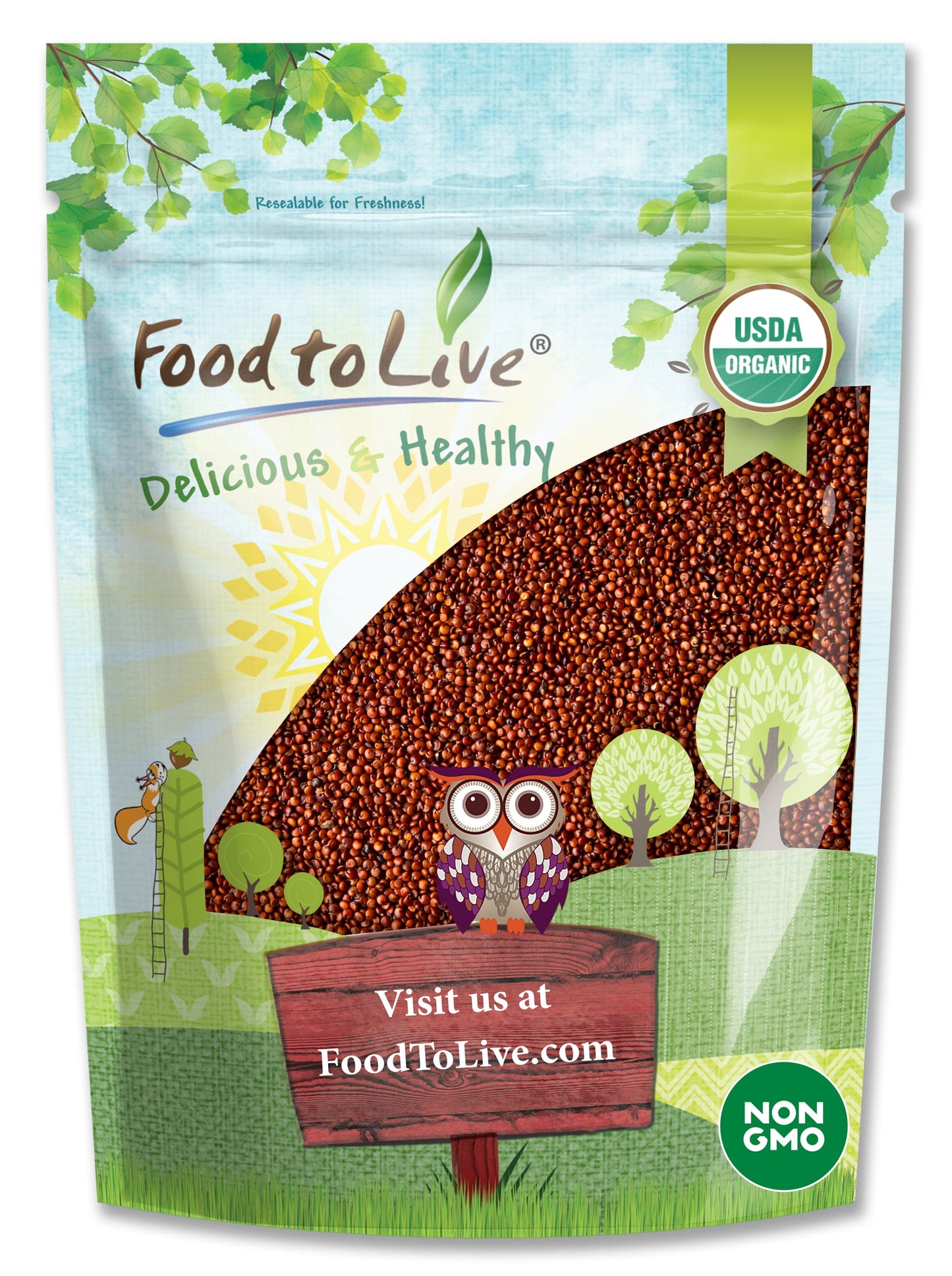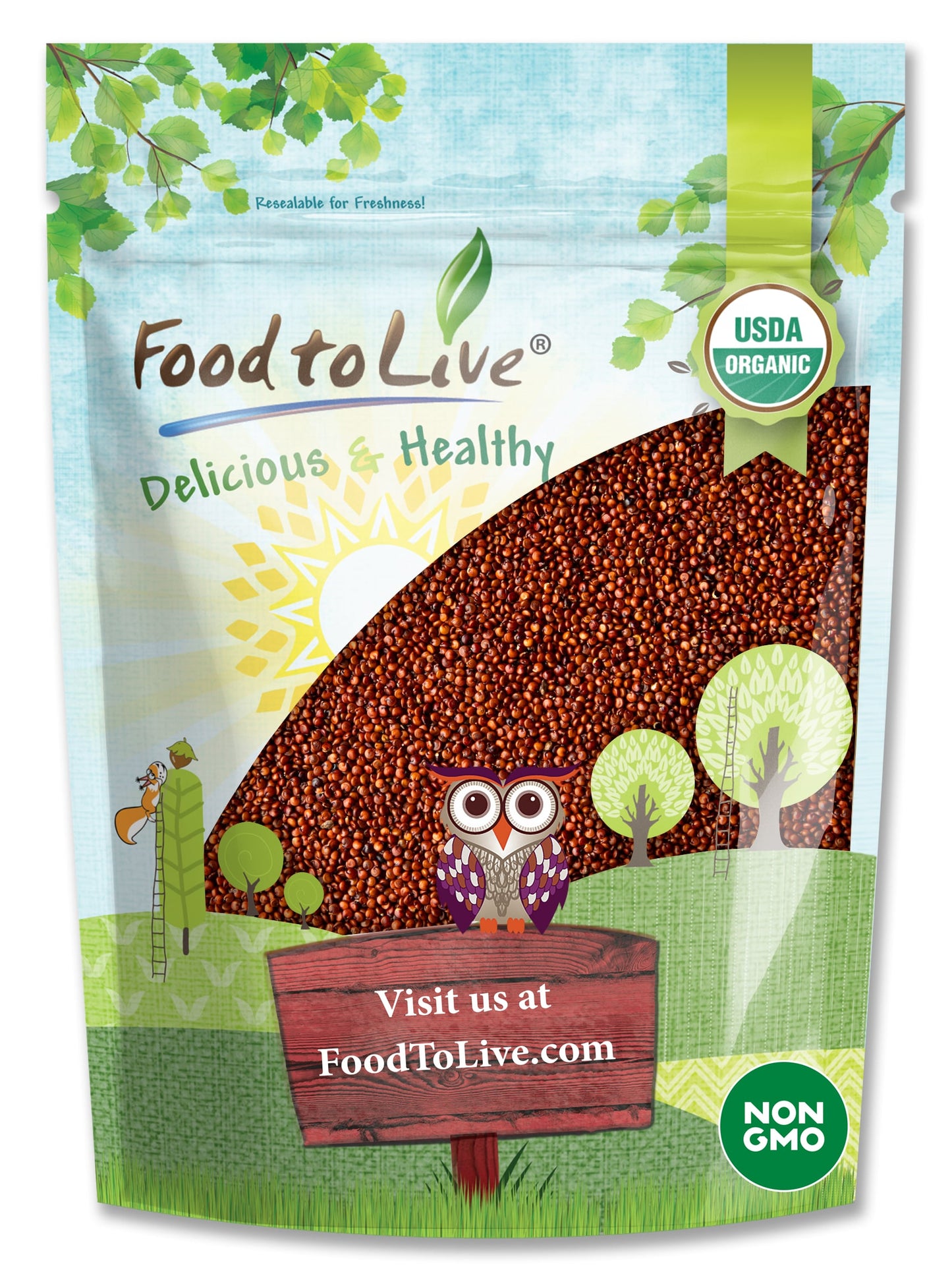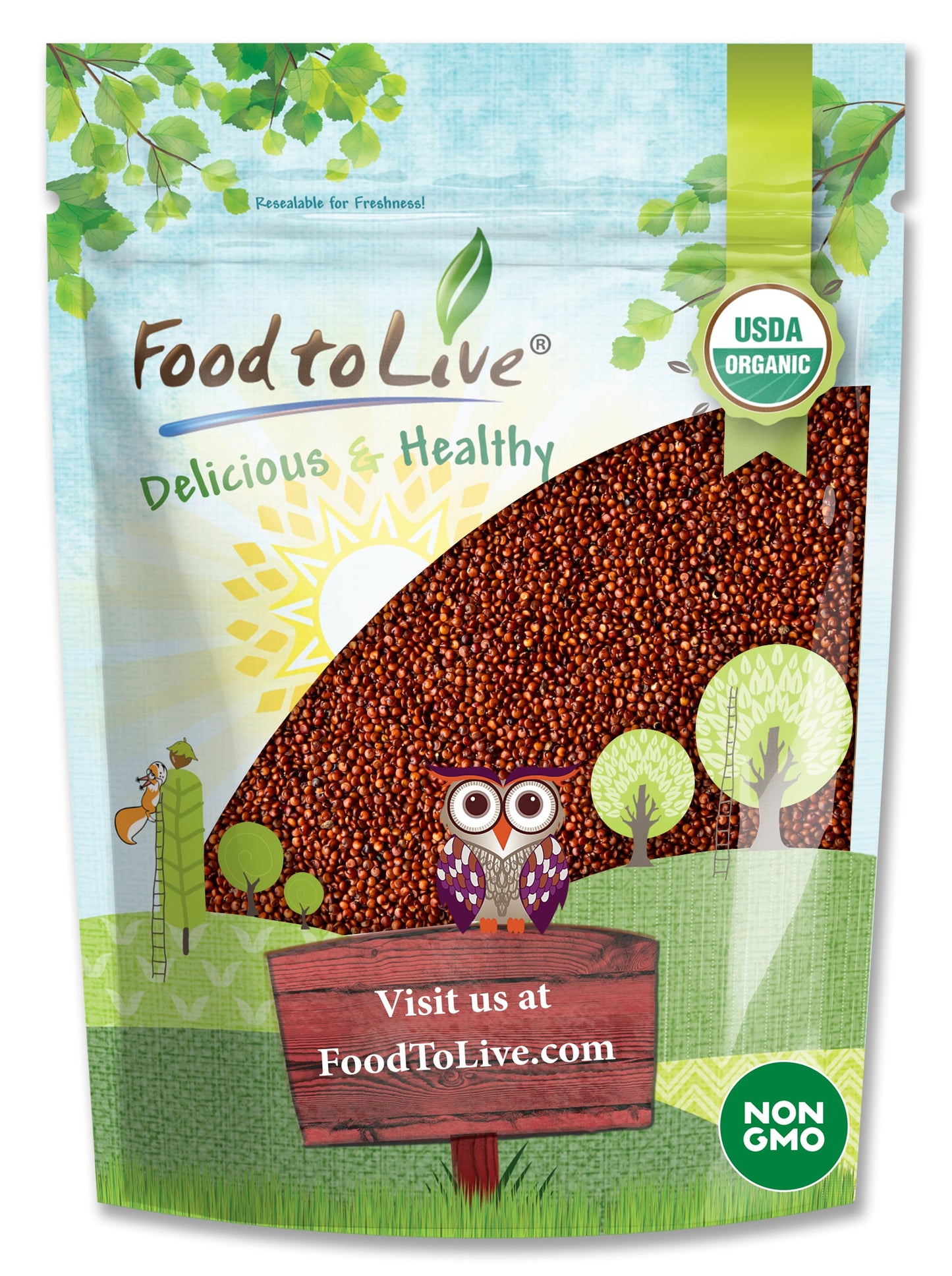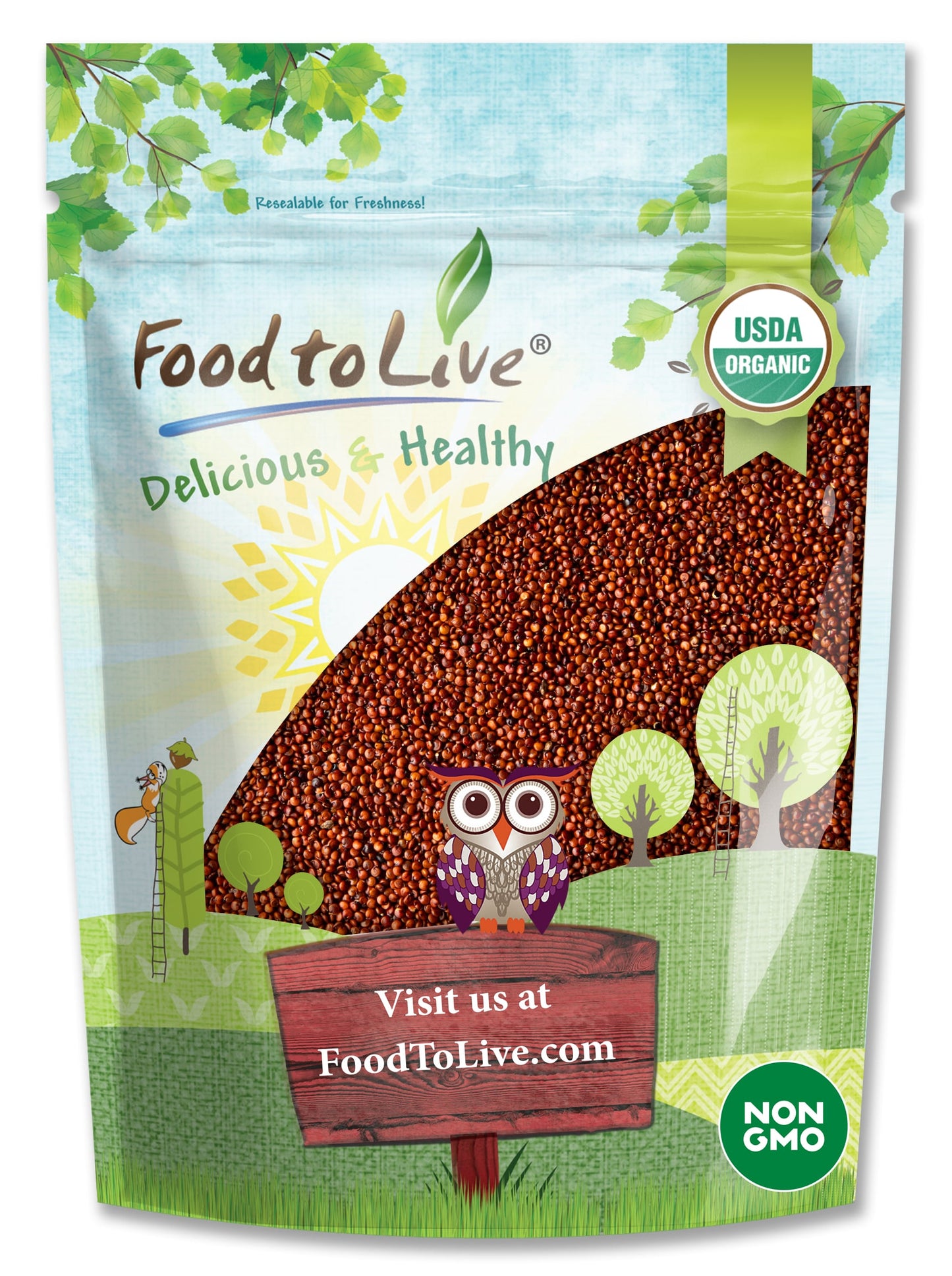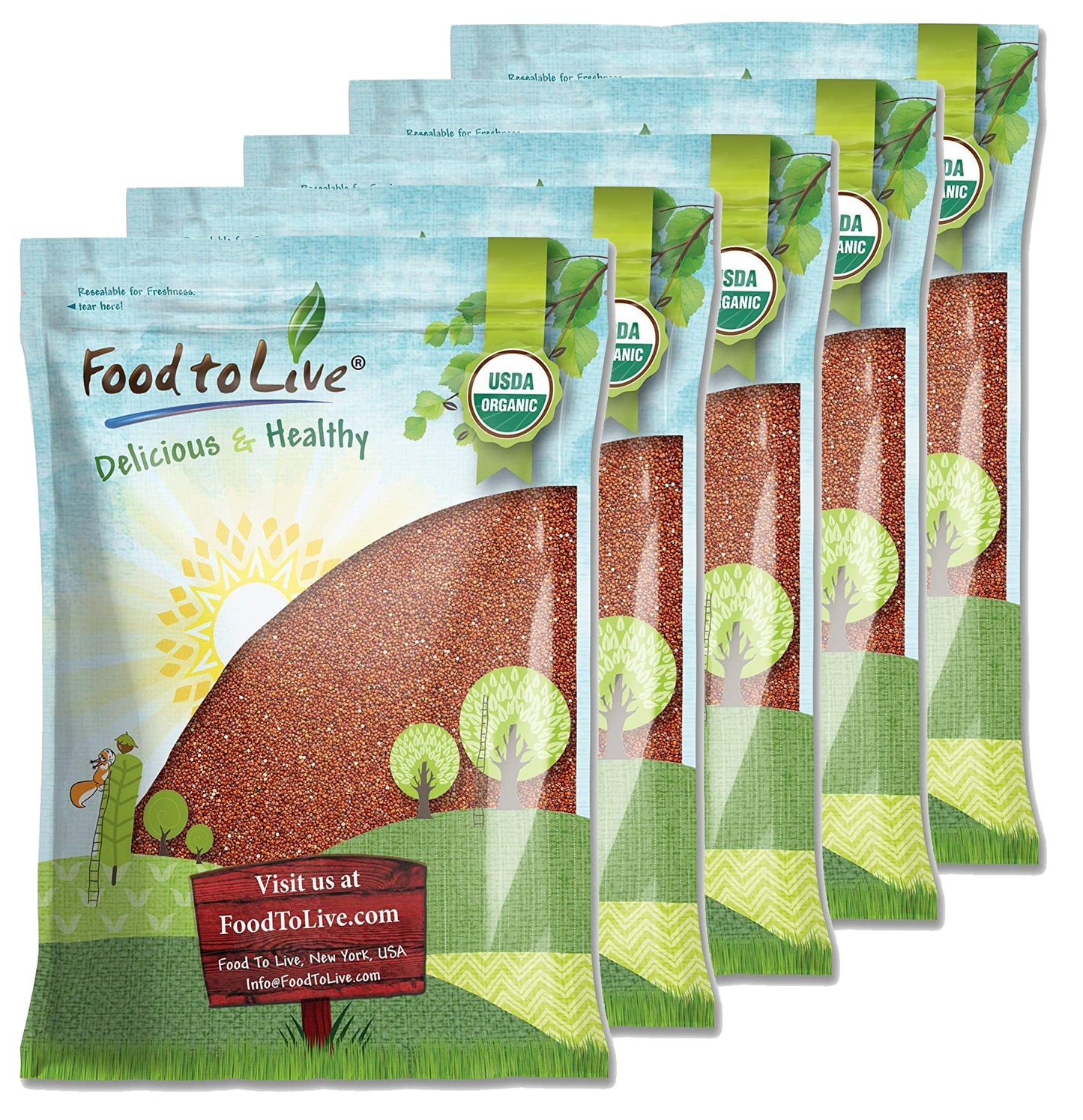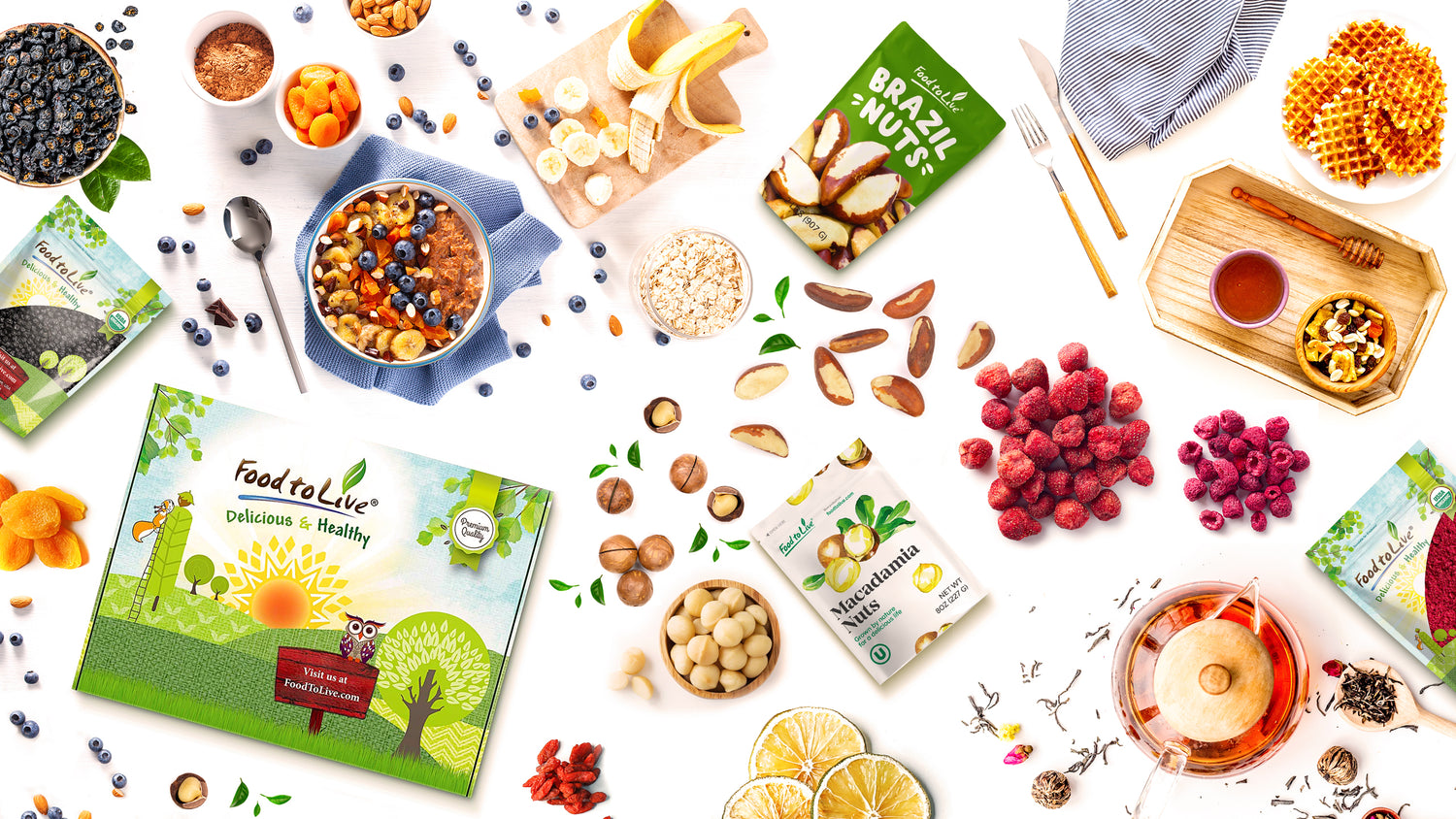 Food to Live was created to give people easy access to delicious and wholesome foods.
We offer a wide range of organic and raw foods that would be a great addition to any diet.
We choose products that can positively impact the body, such as dried fruits, nuts, seeds, grains, powders, flours, spices, and legumes.
Shop more products