Organic Red Split Lentils - Dry Beans, Non-GMO, Kosher, Raw, Masoor Dal, Bulk - by Food to Live
Regular price
$0.00 USD
Sale price
$22.49 USD
Unit price
per
Sale
Sold out
People have been enjoying nutritional lentils benefits for millennia as it's a proven fact that they've been included in our ancestors' diet as far back as 13000 years. Lentils are a type of legume, which is easy to cook and contains a lot of protein and minerals. It's an excellent food for everyone as lentils are gluten-free and are safe to eat even for babies. Organic Red Split Lentils from Food To Live are of top-quality and free from dangerous contaminants and toxic additives.

Types of Lentils: How Are They Different?

There are many types of lentils cultivated today. The most popular of them are:

* Beluga lentils (small and black)
* Red lentils
* Puy lentils (blue-gray)
* French lentils (green)
* Yellow lentils
* Masoor lentils (brown and yellow inside)

The nutritional value of lentils remains almost the same regardless of their type, so the only real differences between them are flavors. Note that colors also indicate how well the legume will keep shape when cooked.

Red lentils have a sweet, nutty tang to them and don't hold shape at all. Brown lentils are milder to the taste and hold their shape well. Green lentils take a bit longer to cook and retain their firm texture. They are perfect for salads.

Remember that lentil chips or split lentils cook very fast and don't hold their shape regardless of type.

Lentils Benefits for Health

Various health organizations advise consuming 1-2 servings of legumes per day as this helps promote the health of your cardiovascular and digestive systems. Lentils, in particular, are one of the best choices as they are low in calories and high in nutrients. There are many types of lentils, including, beluga, puy, yellow, green, and red. They differ a little in flavor and firmness when cooked, but their nutritional value is almost the same.

Lentils Nutrition: Dietary Fiber, Protein & Carbs

One of the most significant lentils benefits is their high nutritional value as opposed to low-calorie count. These legumes contain about 20 grams of carbs in a ½ cup of cooked seeds, but they are offset by 8 grams of dietary fiber, which slows down their absorption. Therefore, you can include lentils in a low-carb diet.

The lentils protein content is also an important benefit of this food as it's the richest source of amino acids among legumes. They are great for vegans, vegetarians, bodybuilders, and everyone else who wants to get more protein without consuming many calories and fats. You'll need to eat lentils and rice (brown) to 'complete' amino acid chains as all plant proteins are 'incomplete.' However, they are easier to digest than meat.

How to Cook Lentils

Lentils don't require pore-soaking so that you can cook them very fast. It's what gives them a significant advantage over other legumes.

Cook rinsed lentils in broth or water using about 3 cups of liquid per every cup of lentil beans. Bring to a boil, cover the pan, and let simmer until they are tender. Add salt at the very end.

Ways to Enjoy Organic Red Split Lentils from Food To Live

As lentils have a mild flavor, they can be included in almost any type of dish. The best ways to enjoy them is to make:

* Lentil soup - filling and low in fats.
* Lentil curry - perfect complement for rice.
* Lentils stew - tastes great with any spices and vegetables.
* Lentil chili - low-fat & low-calorie alternative to a regular chili.

You can also make your lentil flour, which is gluten-free and very nutritious. Use it to make lentil crackers, cookies, or add it to protein shakes. Be sure to try some lentil pasta as well, because it's delicious and much healthier than wheat.

If you are into sprouting, buy whole seeds to grow lentil sprouts and add them to salads, sandwiches, stews, and green smoothies.
Shipping & Returns

Shipping Time: Most orders received before 3:00 PM EST will ship not later than the next business day, provided the product ordered is in stock. Most orders received after 3:00 PM EST will ship not later than the second business day. Orders are not processed or dispatched on Sunday. For more information check our Shipping & Return Policy
Storage

Store in a cool,dry place away from Moisture, Light, Oxygen
Share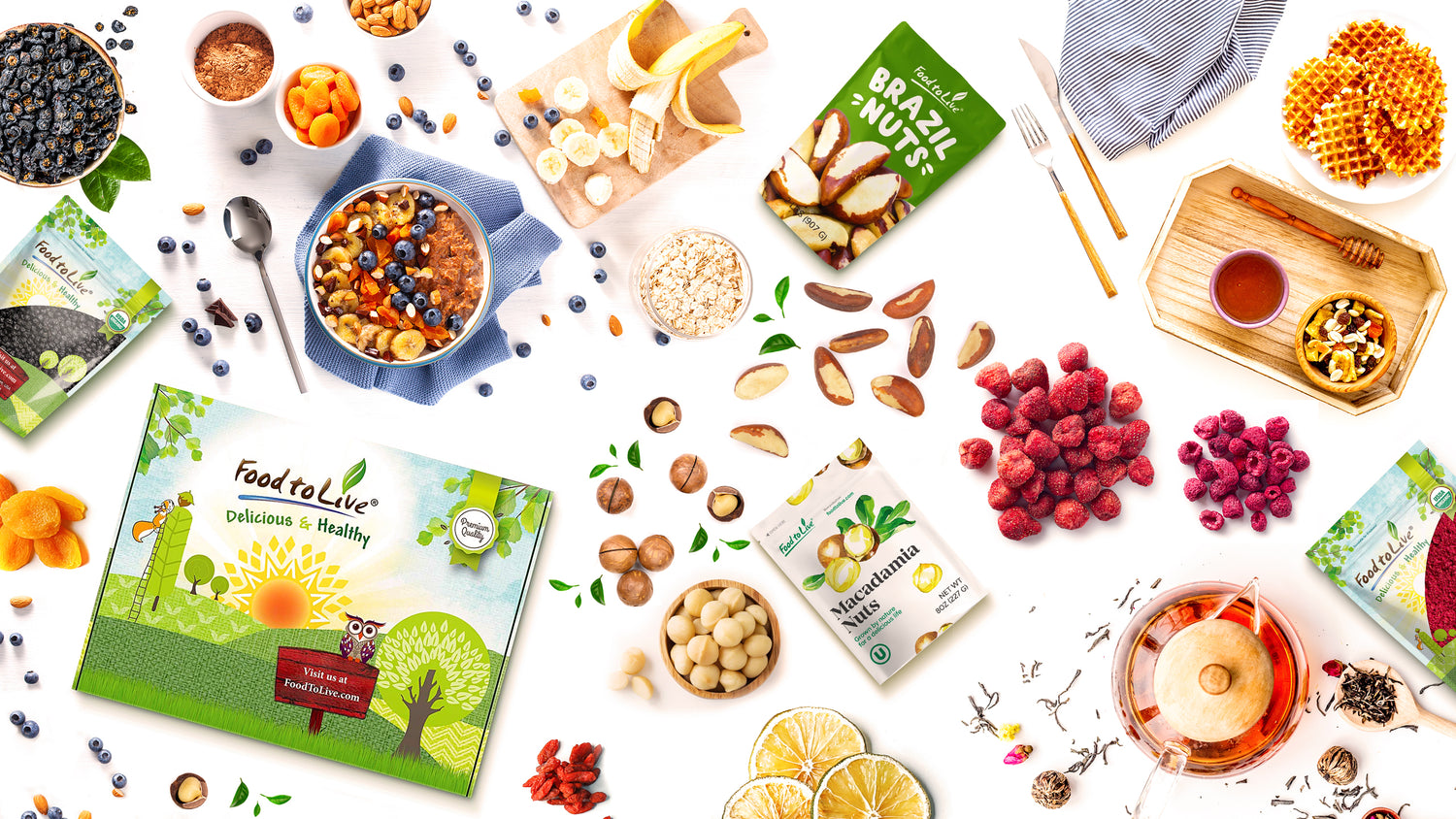 Food to Live was created to give people easy access to delicious and wholesome foods.
We offer a wide range of organic and raw foods that would be a great addition to any diet.
We choose products that can positively impact the body, such as dried fruits, nuts, seeds, grains, powders, flours, spices, and legumes.
Shop more products