Organic Rubbed Sage Leaves - Non-GMO, Kosher, Great for Cooking, Spicing, Seasoning and Tea, Salvia officinalis, Sirtfood - by Food to Live
Regular price
$0.00 USD
Sale price
$6.49 USD
Unit price
per
Sale
Sold out
Organic Sage Plant: The Miracle Herb

Native to the Mediterranean region, sage is now one of the most popular spices all over the world. Food to Live Organic Sage offers you a chance to enjoy making a great number of delicious dishes from European and Middle Eastern cuisines. Use it to enhance the flavor of your favorite dishes or for making a delicious organic sage tea that will boost your wellbeing.
Since the ancient times, sage has played an important part in many cultures. Before it became a common spice, this herb has been used by healers. It's believed that sage has some mystical properties. In particular, that it has the ability to protect one from witchcraft. Burning dry sage is an ancient cleansing ritual that is still practiced by some religions today.
Organic sage plant is a distant relative of mint. There are several types of it, including white sage. The herb's cultivars vary in size and some of them can be used as potted plants.

Food to Live Organic Sage for Your Family

Organic Sage from Food to Live is a product you can use for any of your culinary exploits. Dry sage leaves have a pleasant mildly peppery flavor and a fantastic aroma. This spice goes particularly well with fish, cheese, and cauliflower.
Food to Live guarantees that every product you buy will be excellent. Our facility is organic certified and we test product quality on every step of processing. Food to Live Organic Sage is non-GMO and completely free from any dangerous toxic chemicals.
Organic Sage Oil, Extracts, and Leaves
Although dry sage is the most popular form of this herb, its natural benefits are so numerous that people try to capture them in different forms. Today you can find all kinds of sage extracts, oils, and even supplements.
Some of these products might have unique advantages. For example, organic sage oil is perfect for using in aroma lamps. However, simply flavoring your meals with organic whole sage leaves is still the best way to enjoy this herb.

Health Benefits of Sage

In the ancient times, sage was used as an antiseptic. Volatile oils extracted from this herb benefit you in a great number of ways. This is why organic sage oil is often included in aromatherapy programs.
Dry sage leaves are rich in antioxidants. However, as the amount of organic sage that will get into your body is very small, those benefits are minimal. If you want to enjoy all the great effects of the herb, you should make organic sage tea.

Can Cats and Dogs Have Dry Sage?

Both cats and dogs can get small amounts of organic sage. However, you must remember that seasoned food isn't good for animals by default. Also, large amounts of any herb are bad for pets, even if sage is non-toxic for them.
This means that you shouldn't go out of your way to feed your furry friend this spice. However, if the animal ingests some of it, you don't need to panic. Unless they've consumed a large amount of sage, dogs and cats should be fine. Observe the animal's condition so that you can notice any signs of an allergy or other negative reaction. Symptoms to watch out for are stomach upset, diarrhea, redness, and rash.

Organic Sage Leaves: Nutrition Info

Like the majority of herbs, organic sage is highly nutritious. However, as people cannot consume spices in large amounts, we get only a tiny fraction of the nutritional benefits they offer.
The good thing is that despite those amounts being small, they are present. This means that adding organic dry sage leaves to your meals makes them a little bit more nutritious. This herb is rich in a variety of vitamins and minerals, including:
• Vitamin K
• Vitamin C
• Vitamin E
• B vitamins
• Calcium
• Iron Copper
• Manganese
• Magnesium
Note that organic sage provides you with about 1-3% RDA (Recommended Daily Allowance) of all these nutrients in one tablespoon. However, you get 43% RDA of vitamin K from this amount of herb.

How to Make Use of Sage in Drinks

Organic whole sage is such an extraordinary herb that people come up with new uses for it all the time. Surprisingly, it's getting more popular as an element of exotic cocktails and spicy smoothies. However, sage tea definitely takes the top spot in the list of 'liquid uses of sage'.
Making this beverage is very easy and its spicy taste is sure to boost your mood for the day. The beverage will provide you with a boost of antioxidants.
To make organic sage tea, mix about ¼ ounces of dry sage leaves with 2 tablespoons of sugar and ¼ ounces of grated lemon rind. Add juice of one lemon and a quart of boiling hot water. Let your sage tea steep for 20-30 minutes. Then, strain it and serve hot, chilled, or iced. You can replace sugar with honey to enhance flavor.

Dry Sage Leaves: A Must-Have Culinary Herb

Organic dry sage is a staple herb in the majority of European cuisines. Organic whole sage is a perfect match for cheeses, which definitely explains why it's so popular in Italy and Balkans. This herb can benefit a great number of recipes. It goes particularly well in casseroles and it's a traditional ingredient for the classic Thanksgiving's Day stuffing.
Dry sage leaves (or any other form of the dried herb) are always good to have on hand as this herb can really make a difference. It's not particularly spicy or 'exotic', which means that it will appeal to people who prefer more traditional flavors. However, it's rich and peppery taste can complement any mix of ingredients. You should definitely try adding some sage to your mac and cheese.

Organic Dry Sage Vs. Fresh: Proportions in Recipes

You can use dry sage in the recipes that call for fresh herb with no loss of flavor. Just be sure to use 1 teaspoon of crushed dry sage leaves per 1 tablespoon of fresh leaves. Experiment with the ratio to find the desired intensity of flavor.
Aromatic Pumpkin-Sage Lasagna Recipe
Ingredients:
• 1 can of pumpkin (15 oz.)
• 1 cup walnuts (chopped)
• 1 teaspoon dry sage leaves (crushed)
• ½ teaspoon chili flakes
• ½ teaspoon balsamic vinegar
• 3 cloves of garlic (minced)
• 1 ½ cups ricotta
• 2 eggs
• 12 lasagna noodles
• Salt and pepper to taste
Instructions:
1. Start with preheating your oven to 425F and roasting the walnuts there for about 10 minutes. This will enhance their natural aroma. If you are hard pressed for time, you can forego this step. Walnuts will still be delicious raw.
2. Whisk together spices and balsamic vinegar before adding pumpkin and mixing everything thoroughly. Add garlic and about 1 cup of filtered water to the mix.
3. In a different bowl, whisk the eggs. Then add 1 cup of ricotta, a bit of ground pepper (about ½ teaspoon) and ¼ cup of filtered water. Stir to combine.
4. Oil a baking dish and spread about 1/3 of the pumpkin mixture. Line lasagna noodles on top and add another layer of 1/3 pumpkin and 1/3 ricotta mixtures on top. Continue until you get the final part of ricotta (1/2 cups that didn't go into the mix) on the top layer. Sprinkle toasted walnuts in between the layers.
5. Cover the baking sheet with tin foil or suitable lid and bake at 425F for 35 minutes.
6. Uncover the pan and if some noodles are too dry, cover them with some of the pan juices. Cook for 10 more minutes.
7. Serve your pumpkin-sage lasagna while it's hot.
Let lasagna soak up the cooking juices for about 10 minutes after you remove it from the oven. You can change the amount of sage in the recipe depending on your personal tastes.

How to Store Organic Dry Sage

Store your Organic Dry Sage from Food to Live with other spices. Be sure to keep it in an airtight container and away from heat and sunlight. Unless damaged by moisture, dry sage leaves don't spoil. However, they lose their 'potency' as a spice after the first 6 months.

Shipping & Returns

Shipping Time: Most orders received before 3:00 PM EST will ship not later than the next business day, provided the product ordered is in stock. Most orders received after 3:00 PM EST will ship not later than the second business day. Orders are not processed or dispatched on Sunday. For more information check our Shipping & Return Policy
Storage

Store in a cool,dry place away from Moisture, Light, Oxygen
Share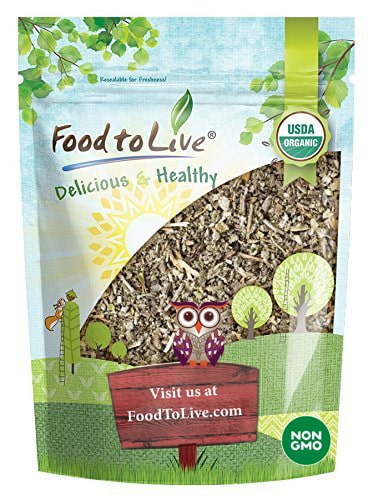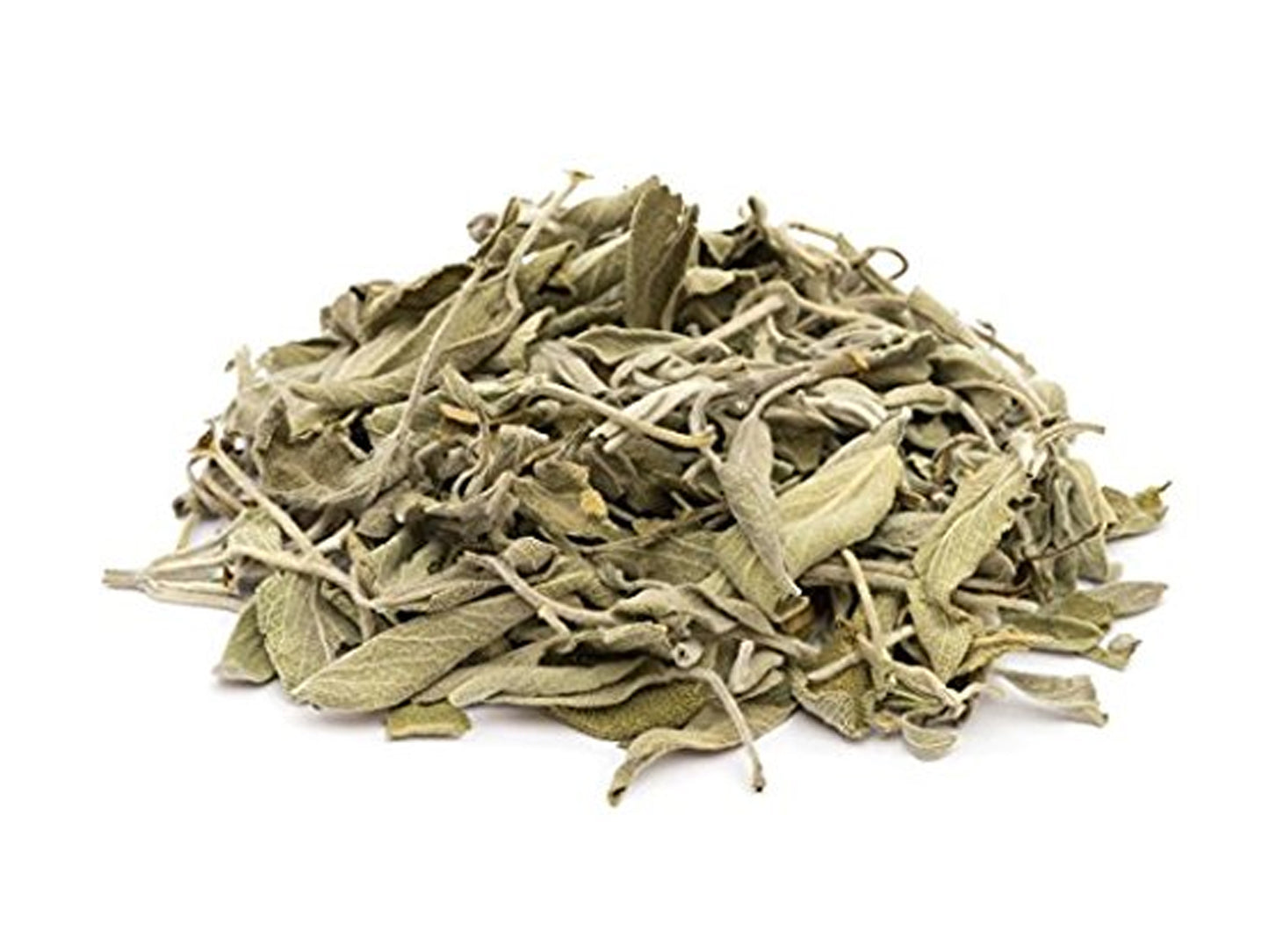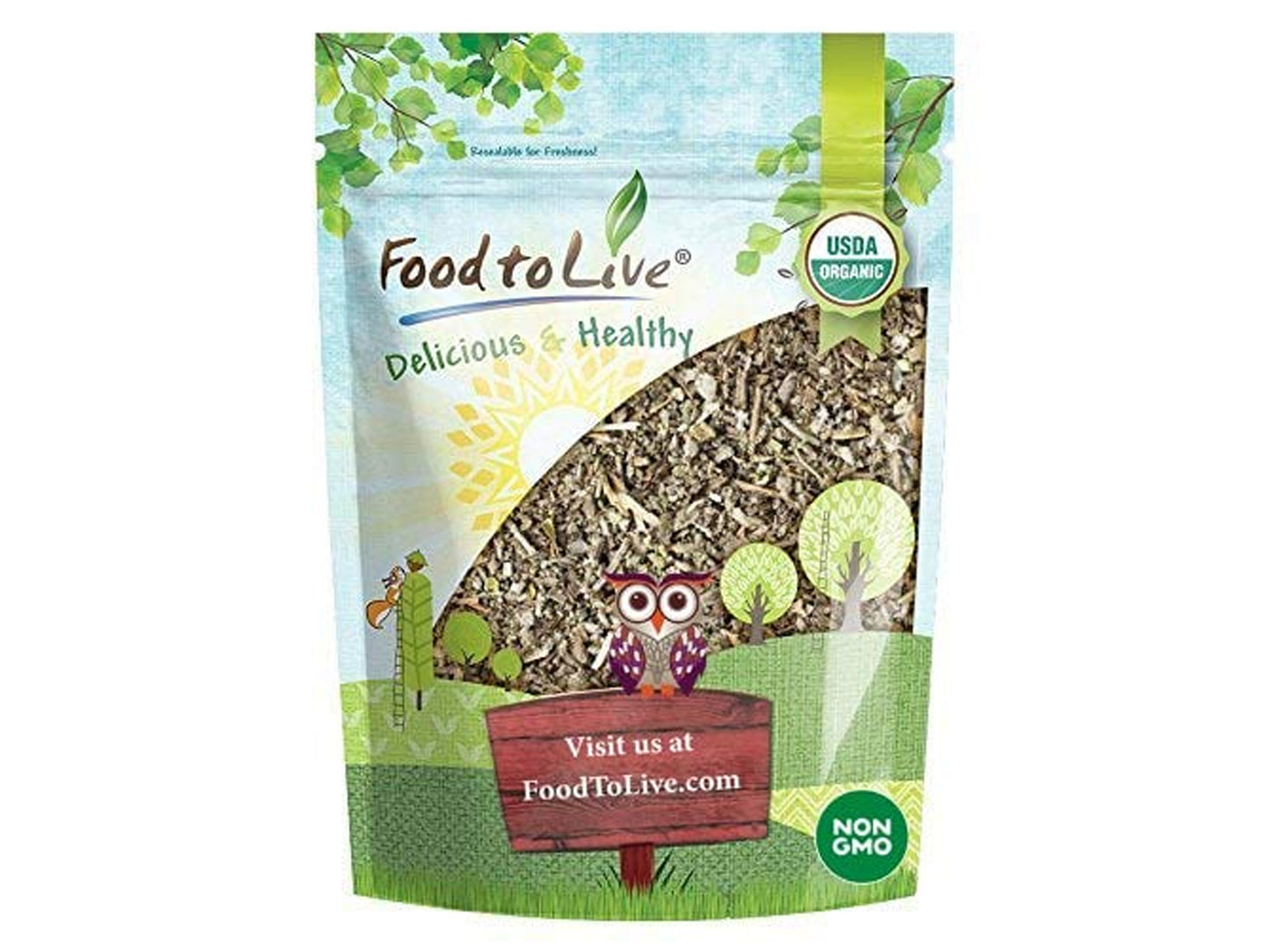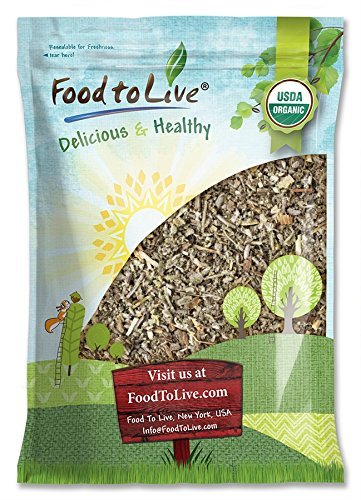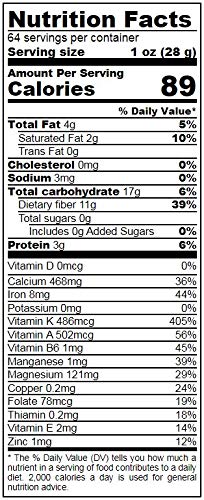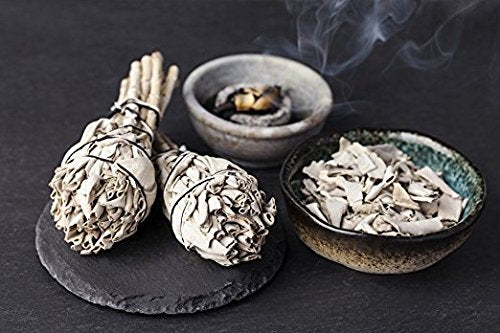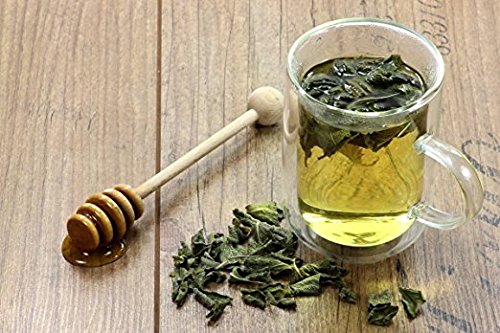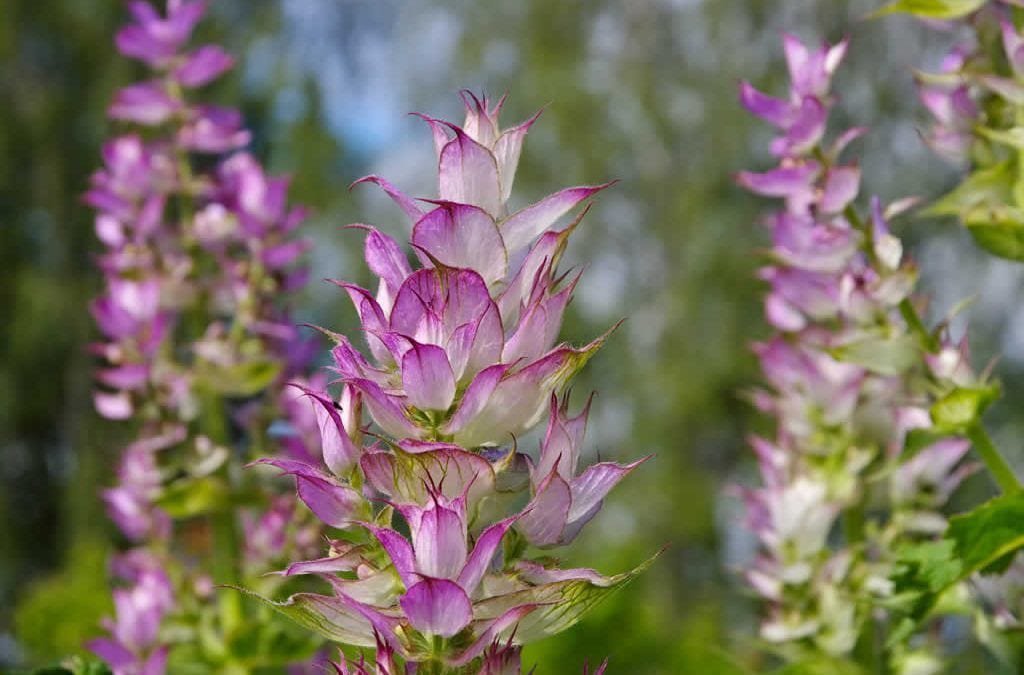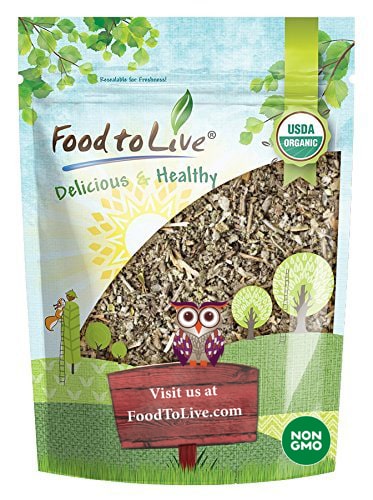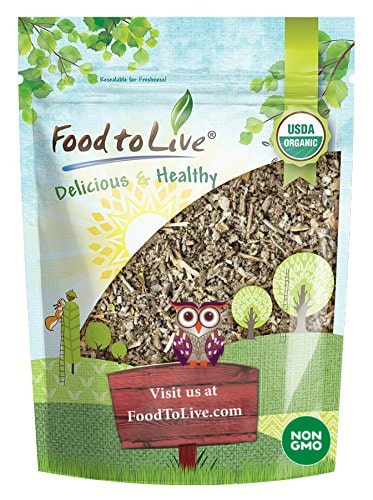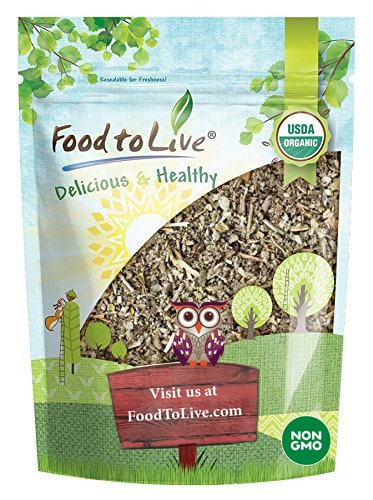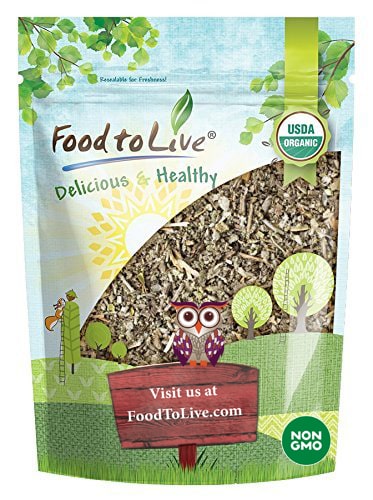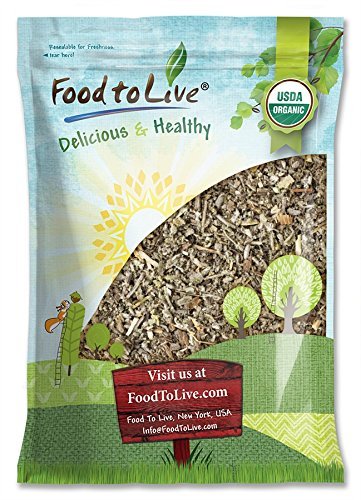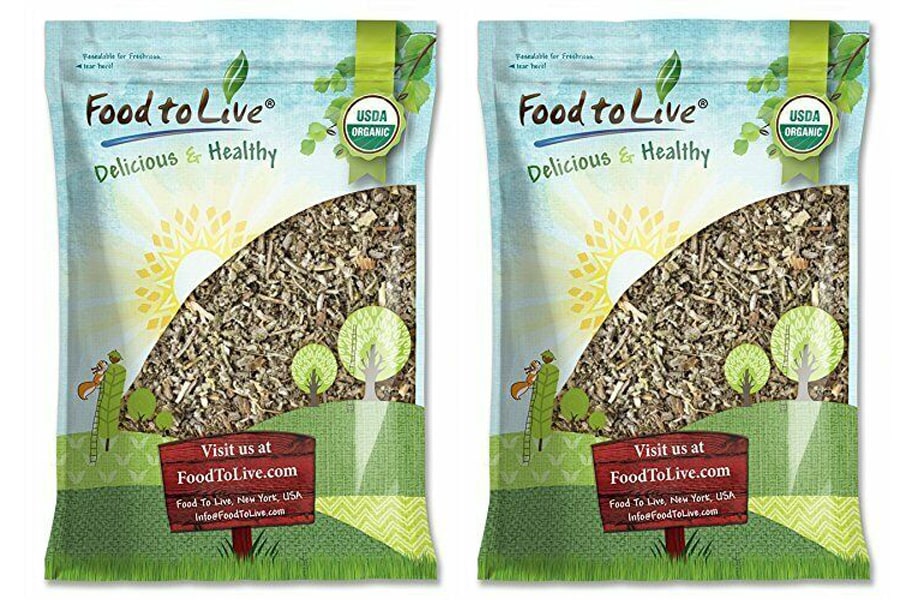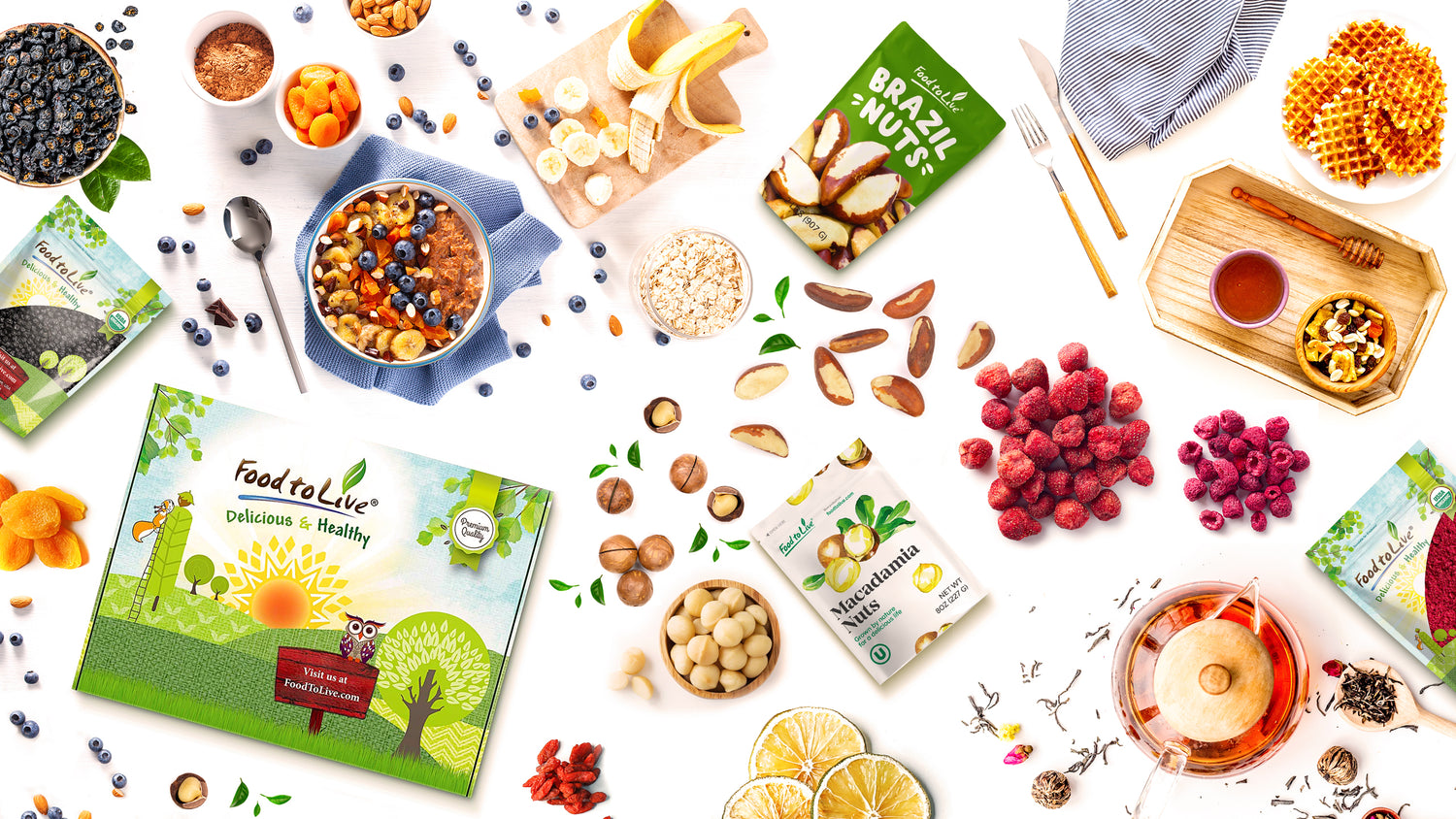 Food to Live was created to give people easy access to delicious and wholesome foods.
We offer a wide range of organic and raw foods that would be a great addition to any diet.
We choose products that can positively impact the body, such as dried fruits, nuts, seeds, grains, powders, flours, spices, and legumes.
Shop more products