Organic Rye Berries - Non-GMO, Kosher, Raw, Bulk Seeds, Product of the USA - by Food to Live
Regular price
$0.00 USD
Sale price
$14.99 USD
Unit price
per
Sale
Sold out
Organic rye is one of the oldest domesticated grains that has been feeding humans for over 4000 years. Today, you can enjoy and the benefits it offers by cooking or sprouting Organic Rye Berries from Food To Live. Our product is grown and processed without the use of any dangerous toxins. 100% organic and non-GMO, Organic Rye from Food To Live will bring lots of nutrients to your table.

Organic Rye Berries: Benefits and Nutrition Value

Rye berries are rich in nutrients, particularly manganese, copper, zinc, magnesium, and iron. This whole grain also contains about 25 grams of both protein and dietary fiber in every cup.

These nutrients make rye grain berries an excellent addition to any diet, including weight management plans. Fiber-rich foods are considered heart-friendly by default, and this element also helps keep your digestive tract healthy.

Bear in mind that organic rye berries contain gluten!

How to Cook Organic Rye

To cook rye berries, you'll need to soak them overnight (1 part berries two parts water). Then, drain and rinse the grains before bringing them to a boil in a pot. Add a bit of salt and let simmer for 40-50 minutes.

Without pre-soaking, you'll need to cook organic rye berries for about 3 hours. The grains are done when they get as firm as you need them to be. Don't forget to remove them from heat a bit earlier if you plan to add them to a stew or otherwise cook.

Organic rye berries can be a substitute for other whole grains in the majority of recipes. Try making rye pilaf and add cooked grains to salads.

Organic rye bread tastes fantastic and is the healthiest kind of bread you can find. Be sure to use organic rye berries in various baking recipes.

How to Sprout Rye Berries

Sprouting organic rye berries is extremely simple and fast. Let them soak for 8-12 hours, rinse, drain, and transfer to a sprouter. If you don't have one, use a glass jar covered with a piece of thin muslin cloth.

Position the sprouter so that it gets a bit of indirect sunlight during the day. Rinse and drain sprouts every 12 hours. Organic rye berry sprouts should be ready to eat in 3 days, but some people prefer to stop at 2. You can also keep rinsing and draining longer to get a crop of ryegrass.

Cook the sprouts before eating. Steaming will work best and help you preserve nutrients.

Add rye berries sprouts to stews, salads, and soups. You can also dry them and make organic rye sprout flour.
Shipping & Returns

Shipping Time: Most orders received before 3:00 PM EST will ship not later than the next business day, provided the product ordered is in stock. Most orders received after 3:00 PM EST will ship not later than the second business day. Orders are not processed or dispatched on Sunday. For more information check our Shipping & Return Policy
Storage

Store in a cool,dry place away from Moisture, Light, Oxygen
Share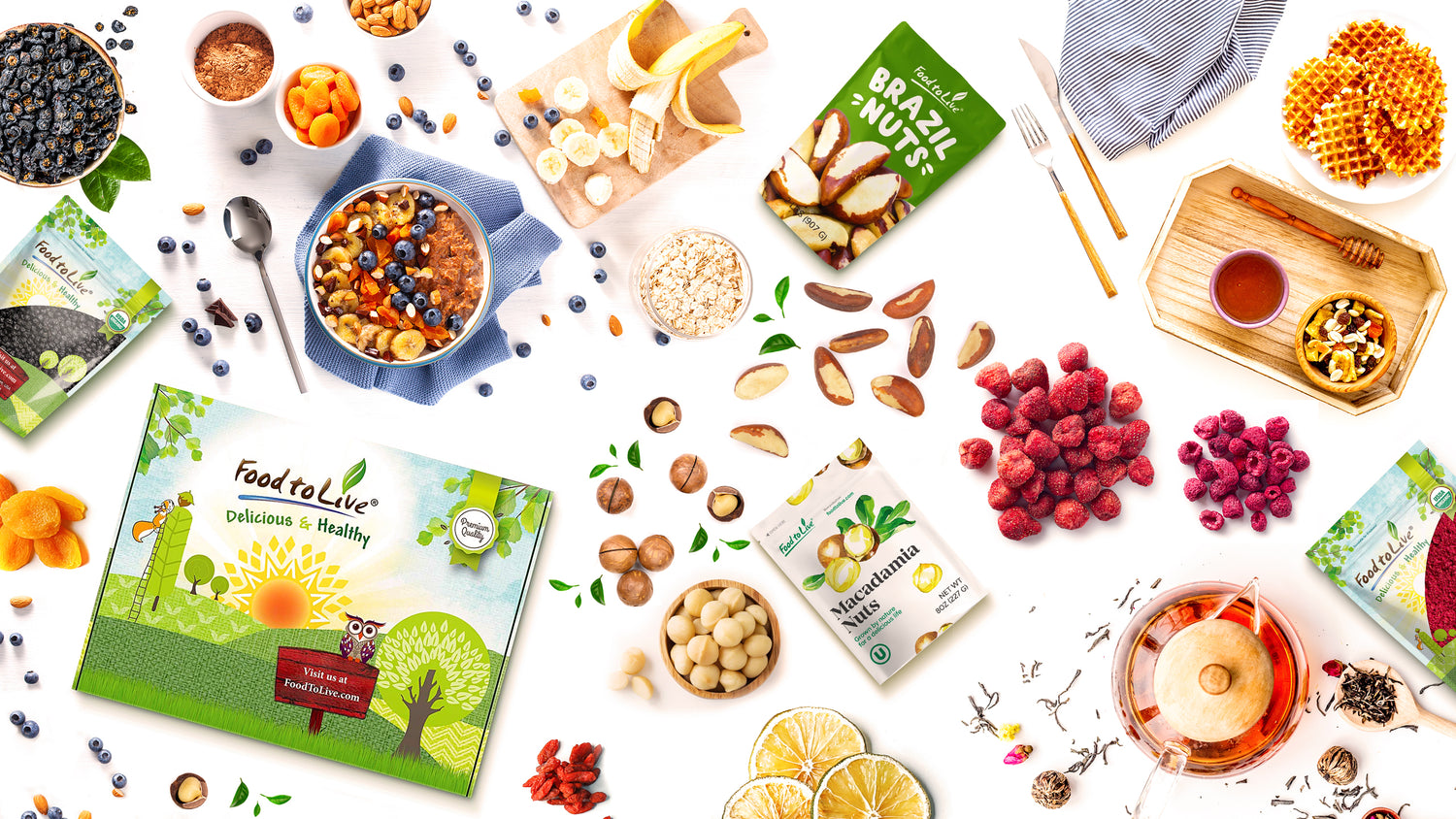 Food to Live was created to give people easy access to delicious and wholesome foods.
We offer a wide range of organic and raw foods that would be a great addition to any diet.
We choose products that can positively impact the body, such as dried fruits, nuts, seeds, grains, powders, flours, spices, and legumes.
Shop more products