Organic Sunflower Seeds - Hulled, Raw, Non-GMO, Dried Kernels, Unsalted, Kosher, Vegan, Keto, Paleo, Sirtfood, Bulk, Low Sodium Nuts, Good Source of Protein, Vitamins E, B6 - by Food to Live
Regular price
$0.00 USD
Sale price
$8.49 USD
Unit price
per
Sale
Sold out
Organic sunflower seeds are a great source of vitamins, minerals, antioxidants and proteins. This product is grown without the use of pesticides and chemical fertilizers, and it does not contain synthetic food additives and preservatives. You can enjoy these delicious kernels just as a snack or use them in your cooking to improve the taste of your usual dishes. They will complement many of your salads and meat dishes and give zest to your bakery.

Health Benefits

* Due to its high content of oleic and linoleic acids, organic sunflower seeds can help reduce blood sugar and boost metabolism. They are also very high in phytosterols, an essential class of antioxidants, which help you reduce cholesterol and have a positive effect on your immune system. Among the nuts and seeds that we usually consume, sunflower kernels show the best results in phytosterols content (270-289 mg/100 g).
* Organic sunflower seeds are an incredible source of protein. 1 oz (28g) of the seeds can provide 12% of the protein you need every day. The product is very useful for kids as they need protein for muscle growth and repair.
* B vitamins, which are contained in organic sunflower seeds, have a positive effect on the nervous system and help with calming down. Vitamins of this group also help in the production of red blood cells.
* Due to its content of vitamin E, organic sunflower seeds can even reduce the risk of colon cancer and heart attack. This vitamin also has anti-inflammatory effects and can help prevent diabetic complications and developing atherosclerosis.
* As an excellent source of magnesium and selenium, organic sunflower seeds reduce the risk of cancer, heart attacks and strokes, as well as migraine headaches.
* Sunflower kernels are rich in vegetable protein that is known to lower blood pressure levels. Studies show that animal protein does not have this effect. Include sunflower seeds in your everyday diet and feel the difference in the state of your health.

Order our premium quality GMO-free sunflower seeds today!
Shipping & Returns

Shipping Time: Most orders received before 3:00 PM EST will ship not later than the next business day, provided the product ordered is in stock. Most orders received after 3:00 PM EST will ship not later than the second business day. Orders are not processed or dispatched on Sunday. For more information check our Shipping & Return Policy
Storage

Store in a cool,dry place away from Moisture, Light, Oxygen
Share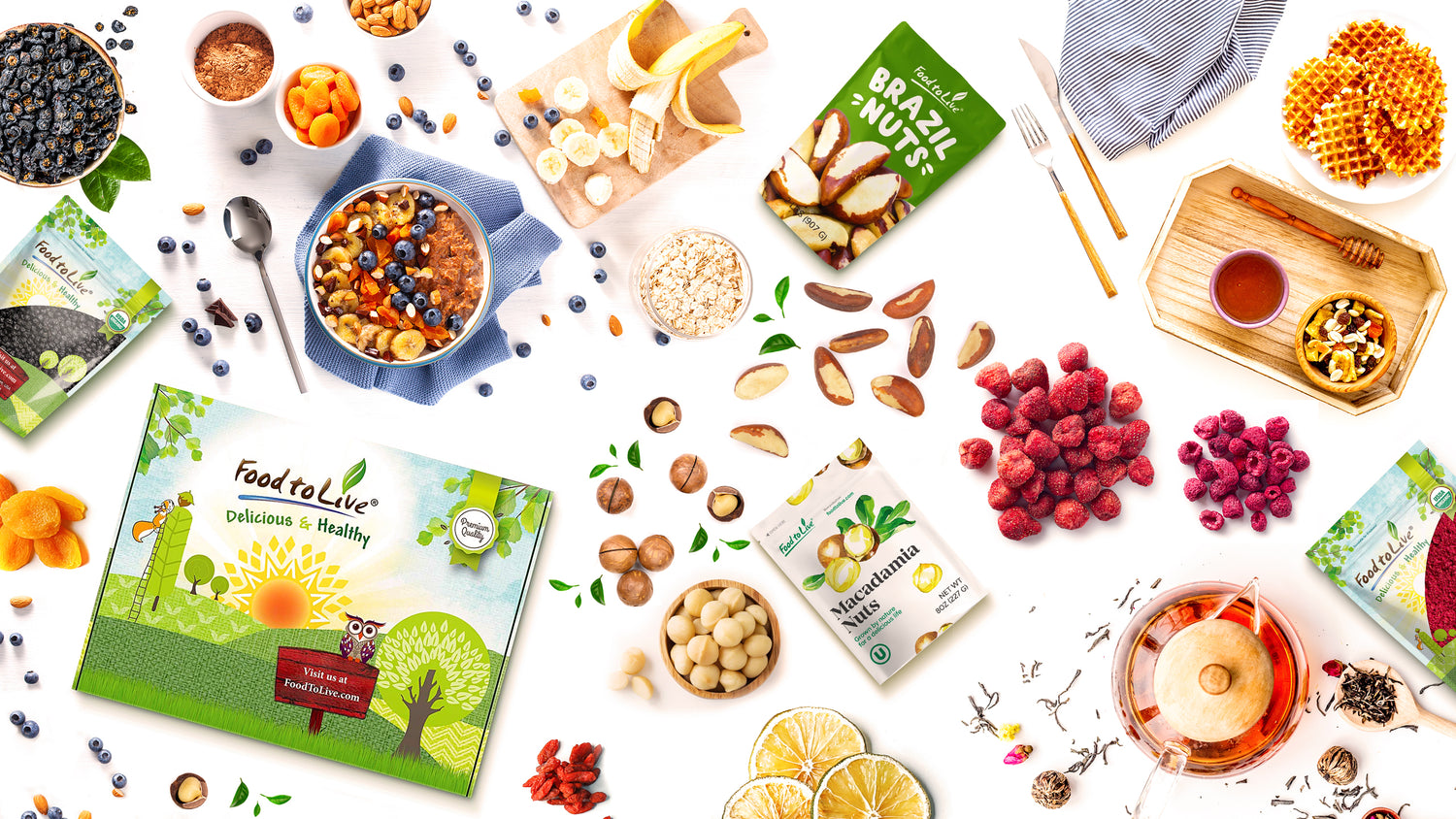 Food to Live was created to give people easy access to delicious and wholesome foods.
We offer a wide range of organic and raw foods that would be a great addition to any diet.
We choose products that can positively impact the body, such as dried fruits, nuts, seeds, grains, powders, flours, spices, and legumes.
Shop more products