Organic Super Sweet Corn - Freeze-Dried Kernels, Non-GMO, Kosher, Raw, Healthy Snack, Bulk, Grown in the USA - by Food to Live
Regular price
$0.00 USD
Sale price
$12.49 USD
Unit price
per
Sale
Sold out
Historically, corn has been a staple food of the people living in America. Today it's a big part of our culture, which is a good thing as it's a nutritious product that is right for you. Food To Live Organic Corn is GMO-free and safe for consumption on any diet.

The corn plant is a bit peculiar because its fruits can be classed as both a vegetable and a whole grain. Fresh corn ears that you boil or grill are vegetables. They are starchy and make a wonderful source of energy.

Once the fruit matures completely, it dries. When this happens, its classification changes to whole grain. Therefore, Food To Live Organic Corn can be counted in your diet as a serving of grains.

Note that corn is naturally gluten-free and organic cornmeal will be a great substitute for wheat flour. In fact, the majority of gluten-free snack foods available in stores contain corn starch.

Organic Corn Benefits for Digestion

Organic Corn is great for your health because it helps your digestion. One ounce of the organic corn seeds contains about 5 grams of fiber. Most of it is insoluble, which is the substance that makes up the biggest part of your stool and the thing directly responsible for bowel movements.

To stay healthy, we must consume both soluble and insoluble fiber. As most fruits and vegetable have more of the latter, corn is an excellent choice to even out the score.

Another advantage of insoluble fiber is that it 'feeds' the good gut bacteria. Therefore, organic corn has the power to fuel healthy digestion.

Actual Nutritional Value of Organic Corn

The myth about organic corn seeds not being nutritious is nothing more than a gross misconception. This food provides you with a variety of nutrients. It's true that corn cannot be considered a superfood, but it does give you some essential vitamins and minerals, including:

* Folate
* Vitamin B6
* Magnesium
* Potassium
* Manganese
* Zinc
* Iron
* Copper

An ounce of organic corn seeds contains about 4 grams of protein, so bodybuilders can benefit from including this grain in their meal plans.

How to Cook Organic Corn

Cooking organic corn is simple. You just need to bring it to a boil and cook until tender or let soak in boiling water and then stew at a slow simmer. Vegans would appreciate this product as a basis for cream soups and delicious stews. However, everyone can enjoy corn as it goes equally well as a side to meat or vegetables.

You definitely should try using organic corn flour, which you can make yourself using a grinder. Organic corn tortillas and cornbread are tasty, energizing, and overall perfect for your diet when eaten in moderation.

Store your Organic Corn from Food To Live in a cool, dry place, out of direct sunlight and away from heat.
Shipping & Returns

Shipping Time: Most orders received before 3:00 PM EST will ship not later than the next business day, provided the product ordered is in stock. Most orders received after 3:00 PM EST will ship not later than the second business day. Orders are not processed or dispatched on Sunday. For more information check our Shipping & Return Policy
Storage

Store in a cool,dry place away from Moisture, Light, Oxygen
Share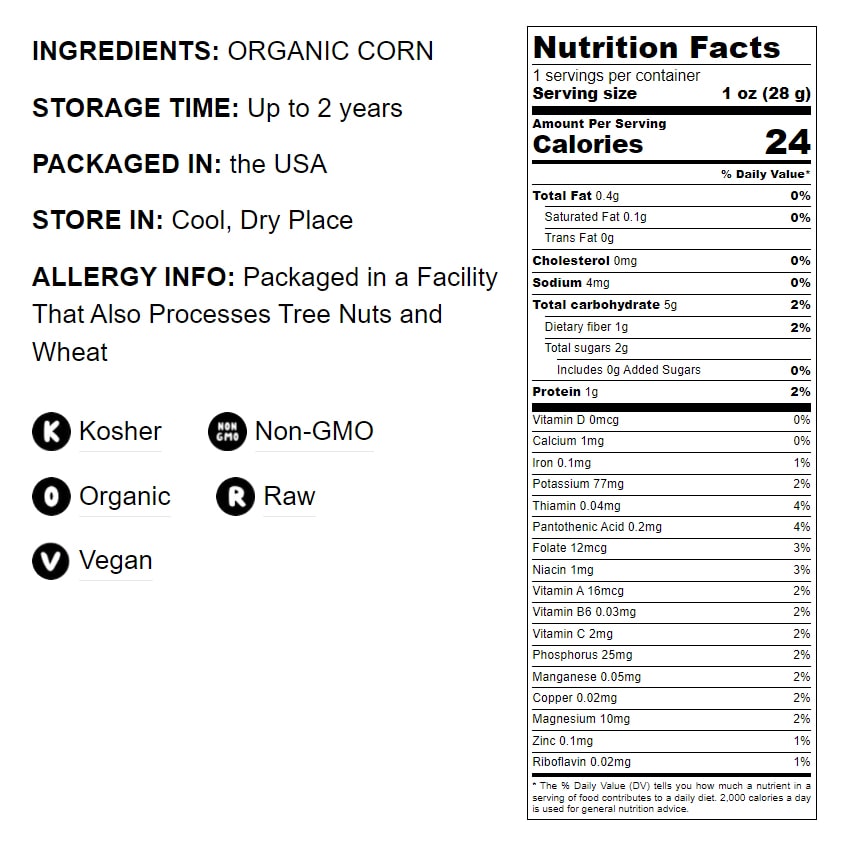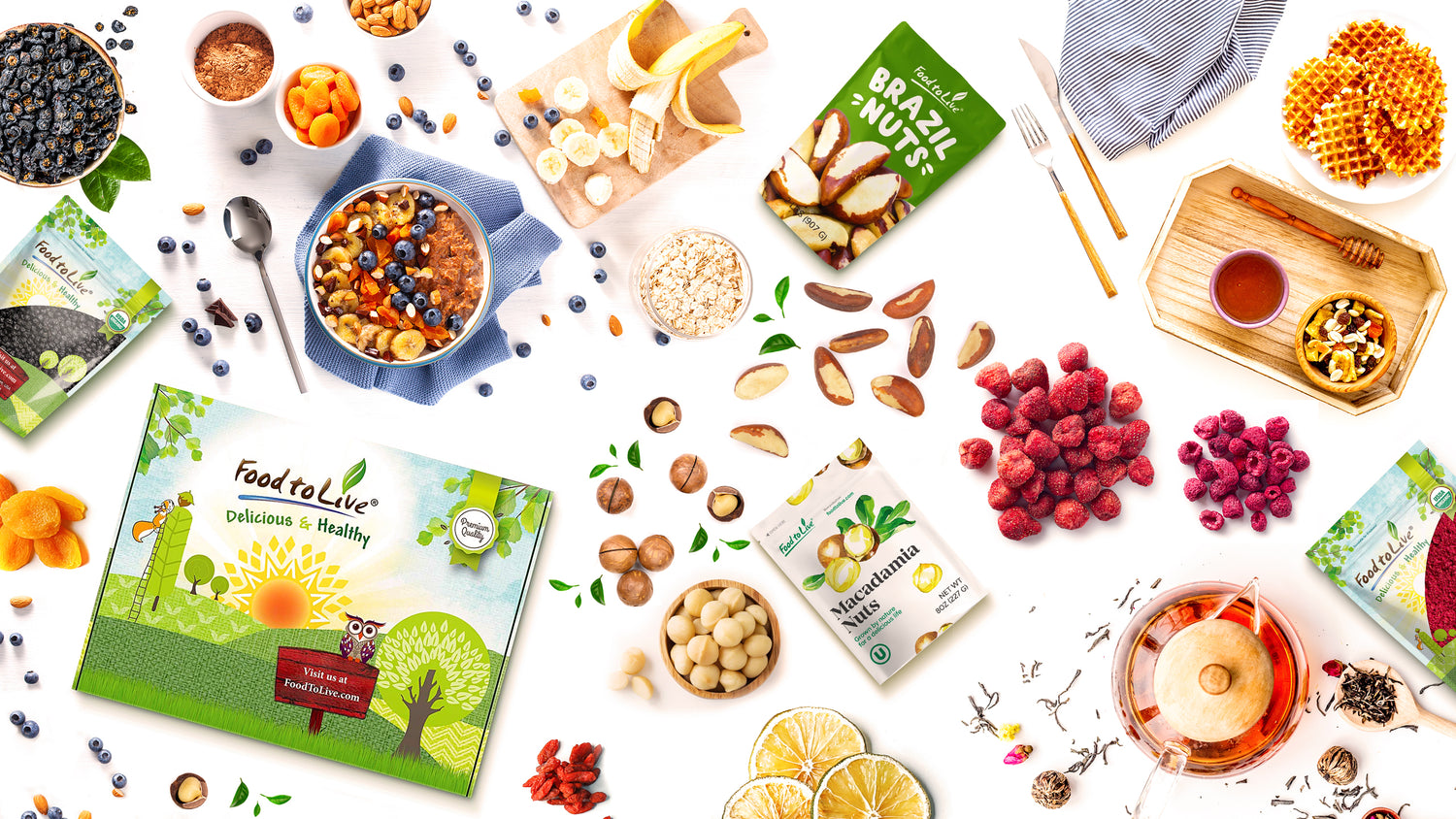 Food to Live was created to give people easy access to delicious and wholesome foods.
We offer a wide range of organic and raw foods that would be a great addition to any diet.
We choose products that can positively impact the body, such as dried fruits, nuts, seeds, grains, powders, flours, spices, and legumes.
Shop more products