Organic Wheat Berries – Non-GMO, Kosher, Raw, Sproutable, Vegan, Sodium and Sugar Free - by Food to Live
Regular price
$0.00 USD
Sale price
$63.49 USD
Unit price
per
Sale
Sold out
It has long been known that the high nutritional content of wheat berries provide great health benefits to the human body. Even in the medical works of Hippocrates and ancient Indian healers, there are a lot of mentions about the therapeutic and restorative properties of wheat berries. In ancient Egypt, they symbolized the life-giving energy of the sun and have always been considered one of the best ways to preserve one's youth, beauty, and physical power for a very long time.

Organic wheat berries are grown in ecologically clean regions without the use of herbicides, pesticides, chemical fertilizers, or artificial growth stimulants. By consuming organic wheat berries, you get a large amount of necessary vitamins and minerals.

This organic product can provide the greatest health benefits. It can be used as one of many ingredients for salads and green smoothies. By eating organic wheat berries, you improve your metabolism and enhance your immune system. Your body becomes more resistant to colds and infections. Organic wheat berries are a great source of important elements such as calcium, potassium, chromium, copper, zinc, iron, and iodine.

Health Benefits

* Provides normal bowel function.
Organic wheat berries are rich in insoluble fiber. Once in the body, this element stimulates gastric emptying, preventing the development of unwanted stagnation. In addition, the fiber absorbs various toxins, carcinogens, and radionuclides, which are quickly and effectively removed from the body. Therefore, the regular consumption of organic wheat berries is especially useful for people suffering from constipation. It is also necessary for the prevention of terrible diseases such as colon and rectum cancer.
* Treats dysbacteriosis, atherosclerosis, and gallstones.
Due to their high content of pectin, wheat berries help to maintain the normal balance of intestinal microflora. Pectin also actively absorbs and removes toxins, cholesterol, and bile acids in the intestinal tract from the body.
* Activates carbohydrate metabolism.
Potassium and magnesium, which are contained in wheat berries, are involved in the formation of bone tissue and normalization of the cardiovascular system. By consuming organic wheat berries, the production of the hormone insulin is reduced. Therefore, the regular consumption of this product can be considered very effective for preventing the development of diabetes. Also, it can be recommended for people who want to lose weight.
* Provides normal pregnancy and fetal development.
The content of vitamin E in the berries has a positive effect on the musculoskeletal system and the heart.
Shipping & Returns

Shipping Time: Most orders received before 3:00 PM EST will ship not later than the next business day, provided the product ordered is in stock. Most orders received after 3:00 PM EST will ship not later than the second business day. Orders are not processed or dispatched on Sunday. For more information check our Shipping & Return Policy
Storage

Store in a cool,dry place away from Moisture, Light, Oxygen
Share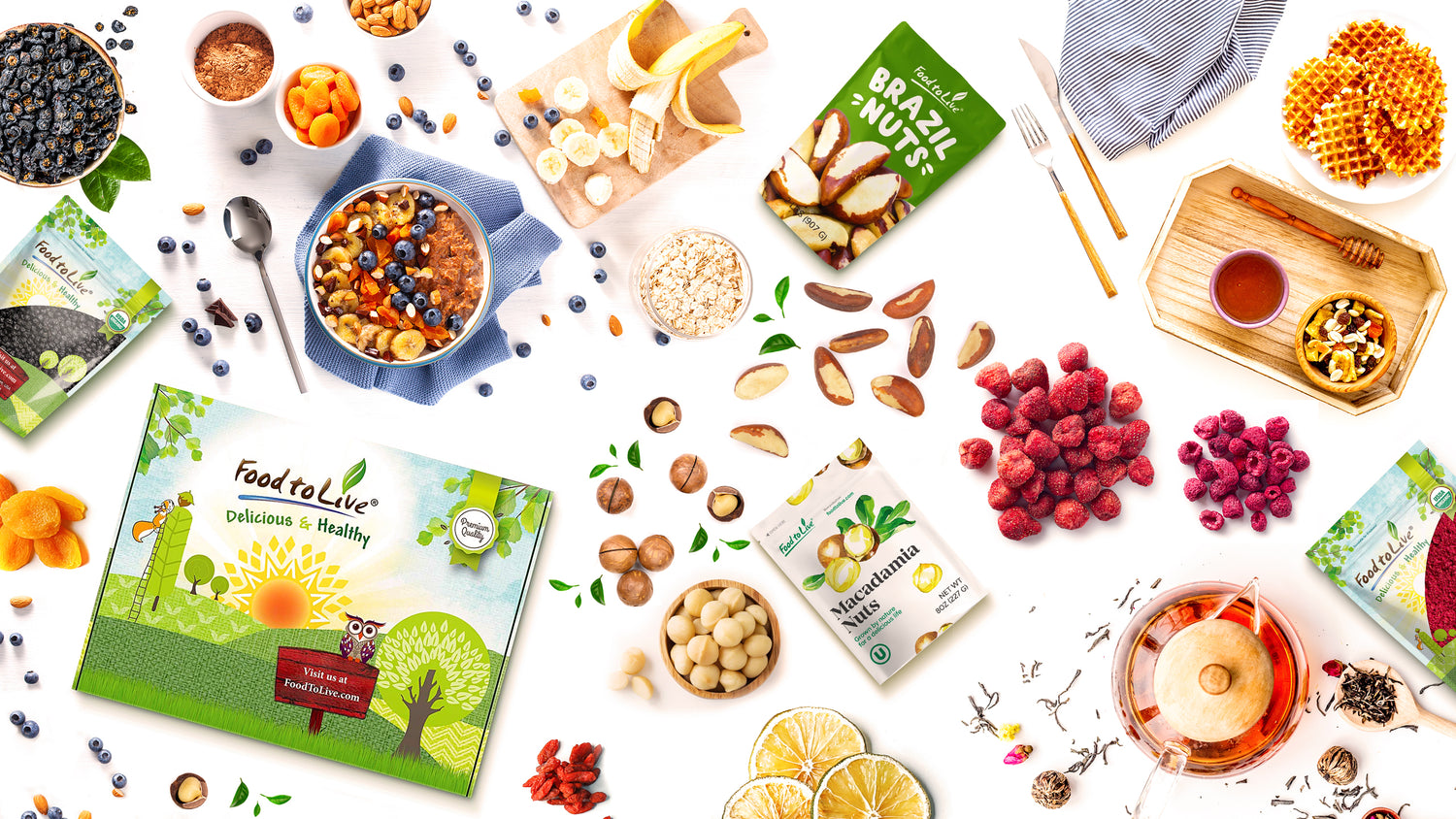 Food to Live was created to give people easy access to delicious and wholesome foods.
We offer a wide range of organic and raw foods that would be a great addition to any diet.
We choose products that can positively impact the body, such as dried fruits, nuts, seeds, grains, powders, flours, spices, and legumes.
Shop more products