Organic Whole Wheat Couscous - Non-GMO, Kosher, Raw, Vegan, Bulk - by Food to Live
Regular price
$0.00 USD
Sale price
$12.49 USD
Unit price
per
Sale
Sold out
Organic Couscous is an unusual type of pasta. It's made of semolina rolled into tiny pellets and dried so that the product can last for many months. This dish originated from North Africa, but today it is prevalent all over the Mediterranean and became a staple in many European cuisines. Food To Live Organic Couscous is a universal product that can be served with almost anything, including fish, meat, vegetables, nuts, and fruits.

Organic Couscous: Nutrition Facts and Benefits

Organic Couscous is good for you as it gives you a boost of energy without causing a sudden spike in blood glucose. This product is low in calories with a cup of cooked pasta offering about 170kcal. It also contains a variety of nutrients, including iron, calcium, and selenium.

Due to its protein content (6g per cup) organic couscous is a valuable food for vegans and bodybuilders. Combine it with vegetables or legumes to get a large dose of 'complete' easily digestible proteins. Organic Couscous can be 100% vegan as long as you don't use any animal products while cooking it.

Bear in mind that the couscous carbs content is relatively high because it's pasta. Therefore, you shouldn't overeat of this delicious food.

Organic Couscous: Gluten-Free or Not

Traditional organic couscous is made of whole wheat, so it contains gluten. However, there are some gluten-free couscous varieties today, including organic brown rice couscous, millets, and some types of organic pearl couscous (also called Israeli couscous).

These products taste a bit different and have a different nutritional value as well as cooking instructions.

Traditional Couscous Meals: Sweet and Savory

Couscous is usually cooked by steaming in a particular kind of couscous cooker. This contraption consists of two pots, one of which is larger and taller. You cook a stew or broth in it, while a shorter steamer covers it from the top so that the couscous soaks up the delicious spicy steam coming from the cooking food.

Note that there is also instant couscous available today. This type is much easier to cook as you only need to cover it with water (couscous-water ratio is about 1:1½), close the lid, and let soak for 5 minutes.

The best thing about a couscous meal is that it can be either savory or sweet. This product is used for a variety of dishes, and it works as a perfect side for anything. As a dessert, it's flavored with honey and cinnamon as well as sprinkled with nuts and dried fruits. Organic couscous can be served with milk or added to soups. A couscous salad is a nutritious and filling meal that you should enjoy when you need some strength.

Store Organic Dried Couscous in your pantry or a kitchen cupboard and keep it dry. It will last for up to 2 years.
Shipping & Returns

Shipping Time: Most orders received before 3:00 PM EST will ship not later than the next business day, provided the product ordered is in stock. Most orders received after 3:00 PM EST will ship not later than the second business day. Orders are not processed or dispatched on Sunday. For more information check our Shipping & Return Policy
Storage

Store in a cool,dry place away from Moisture, Light, Oxygen
Share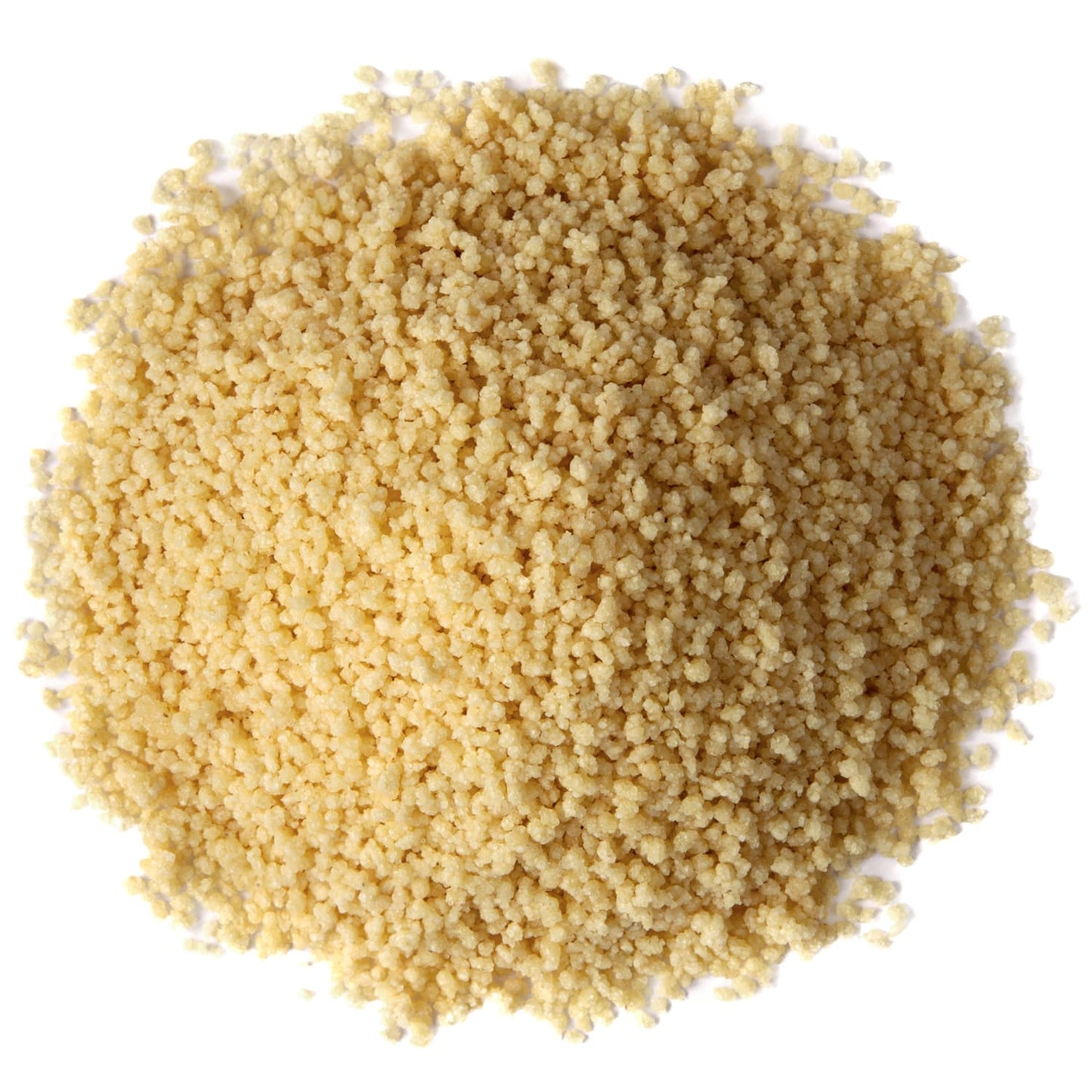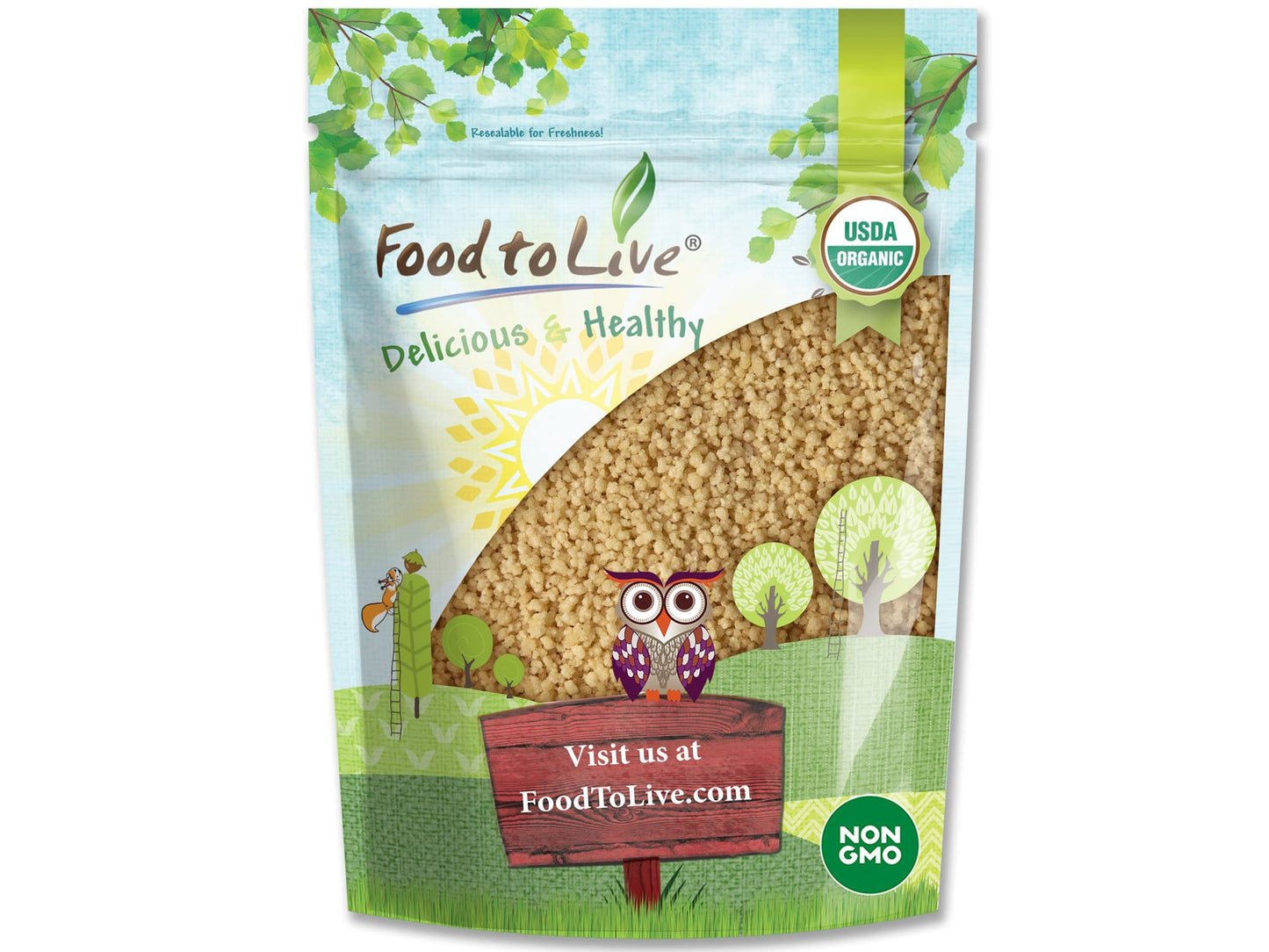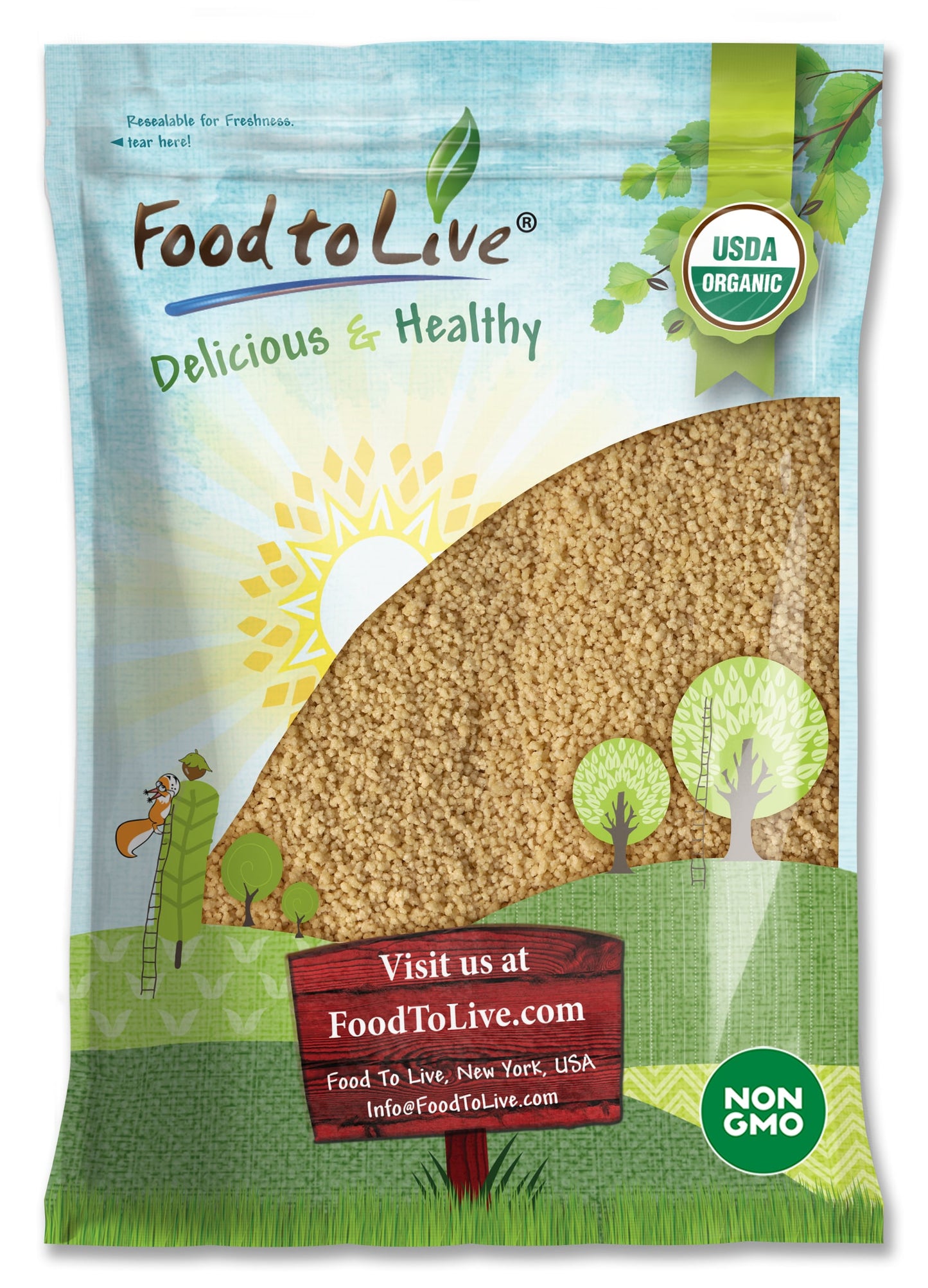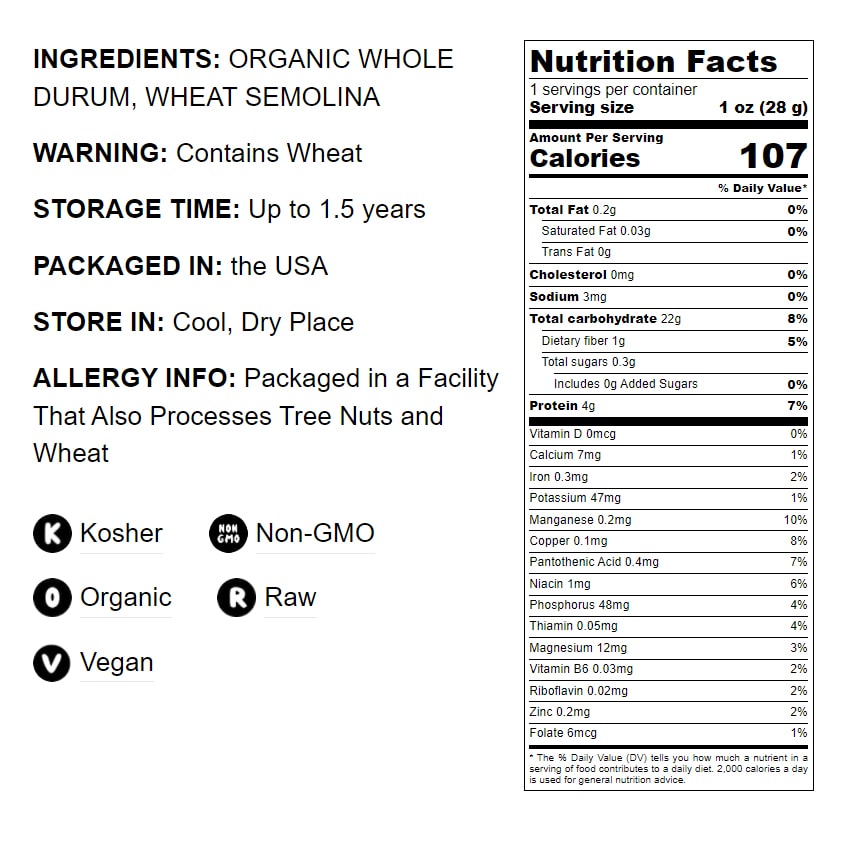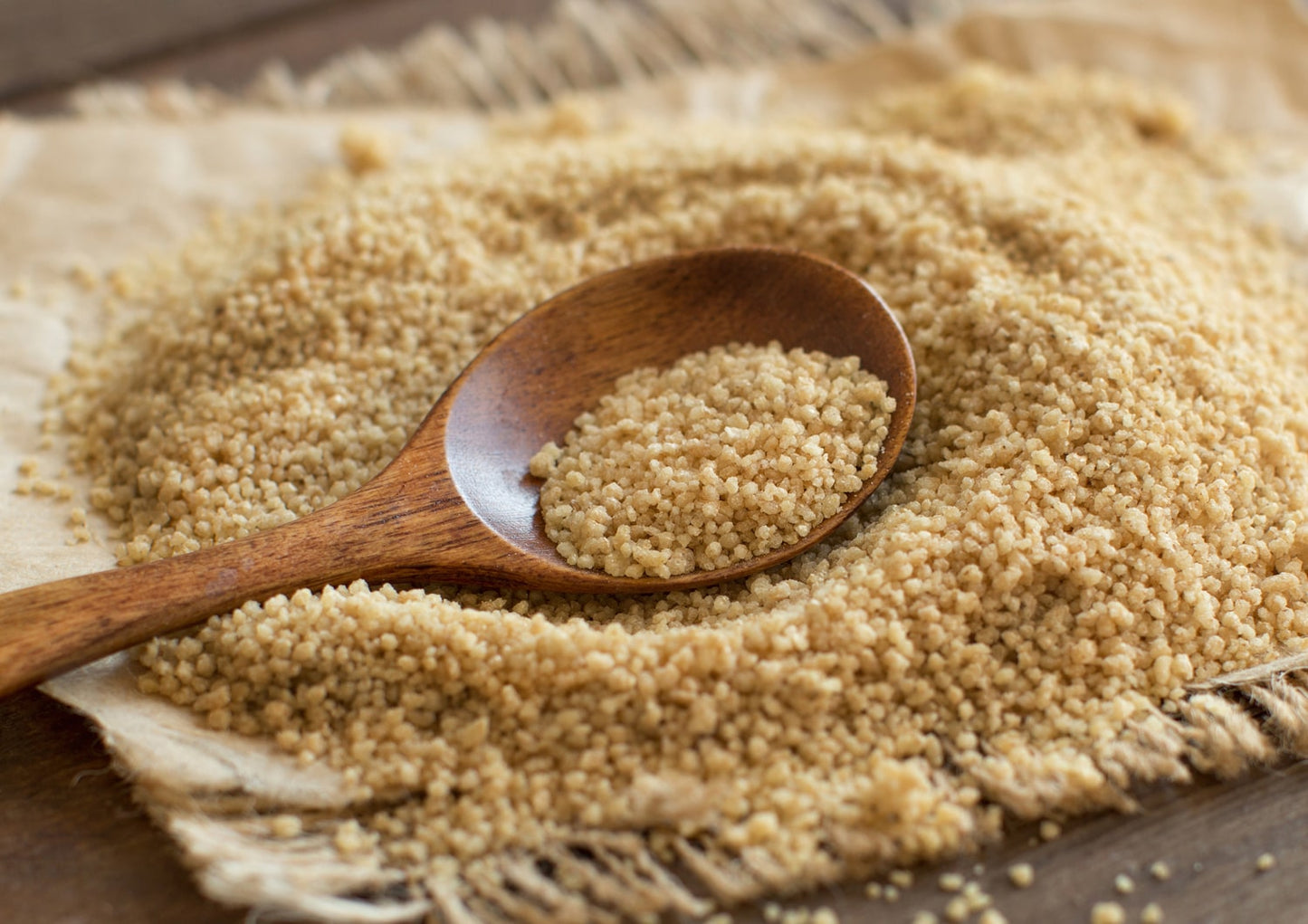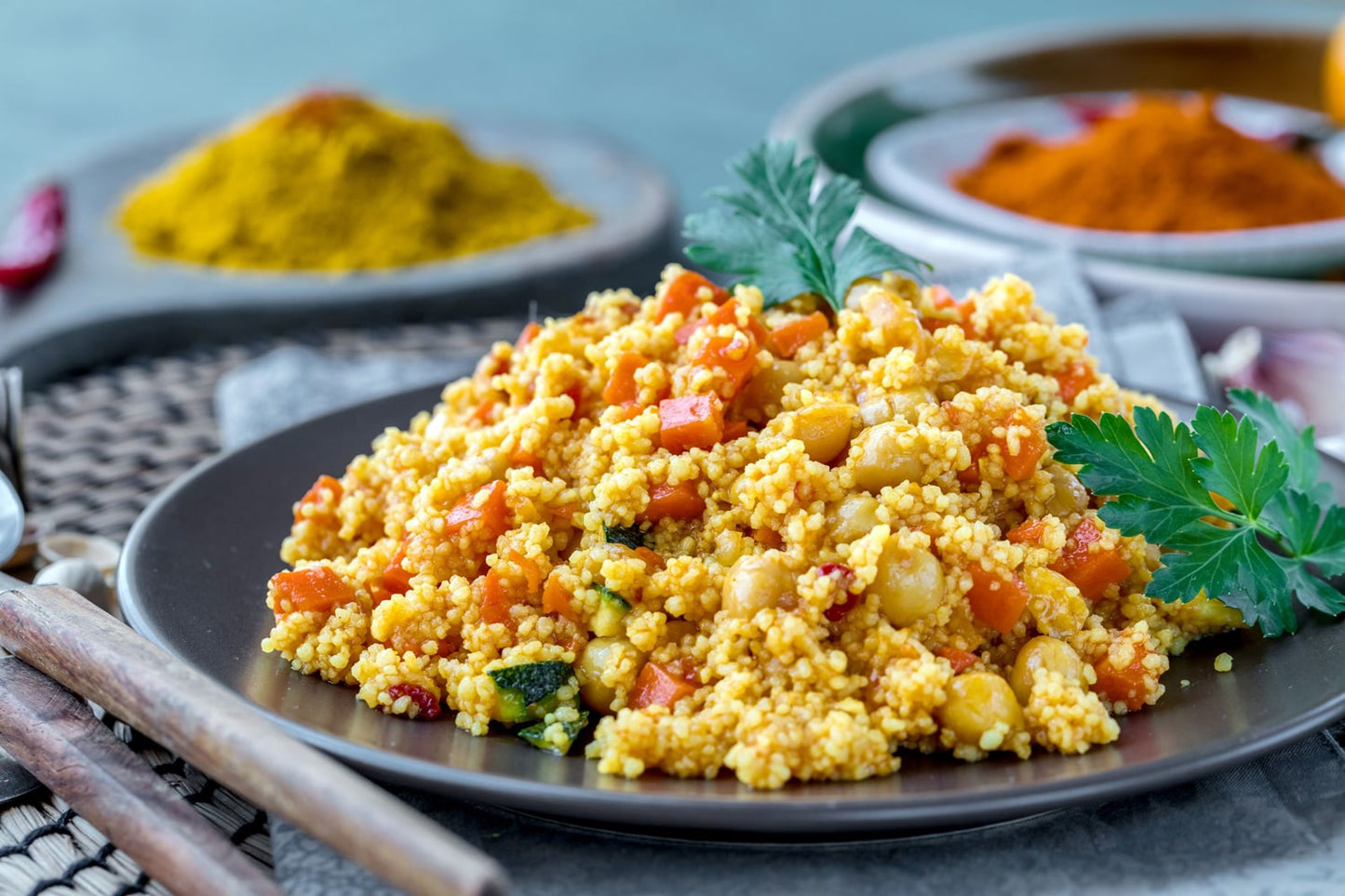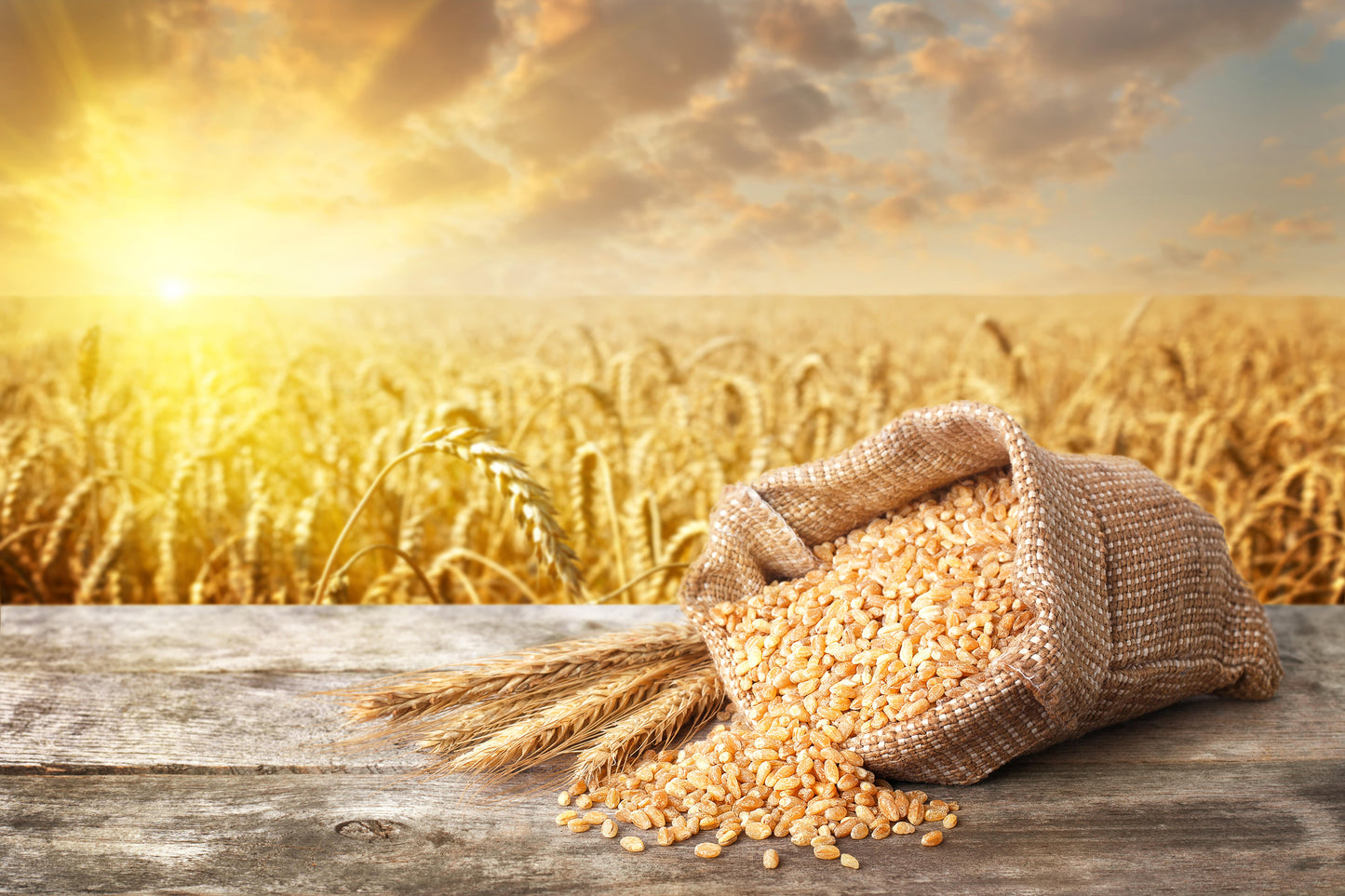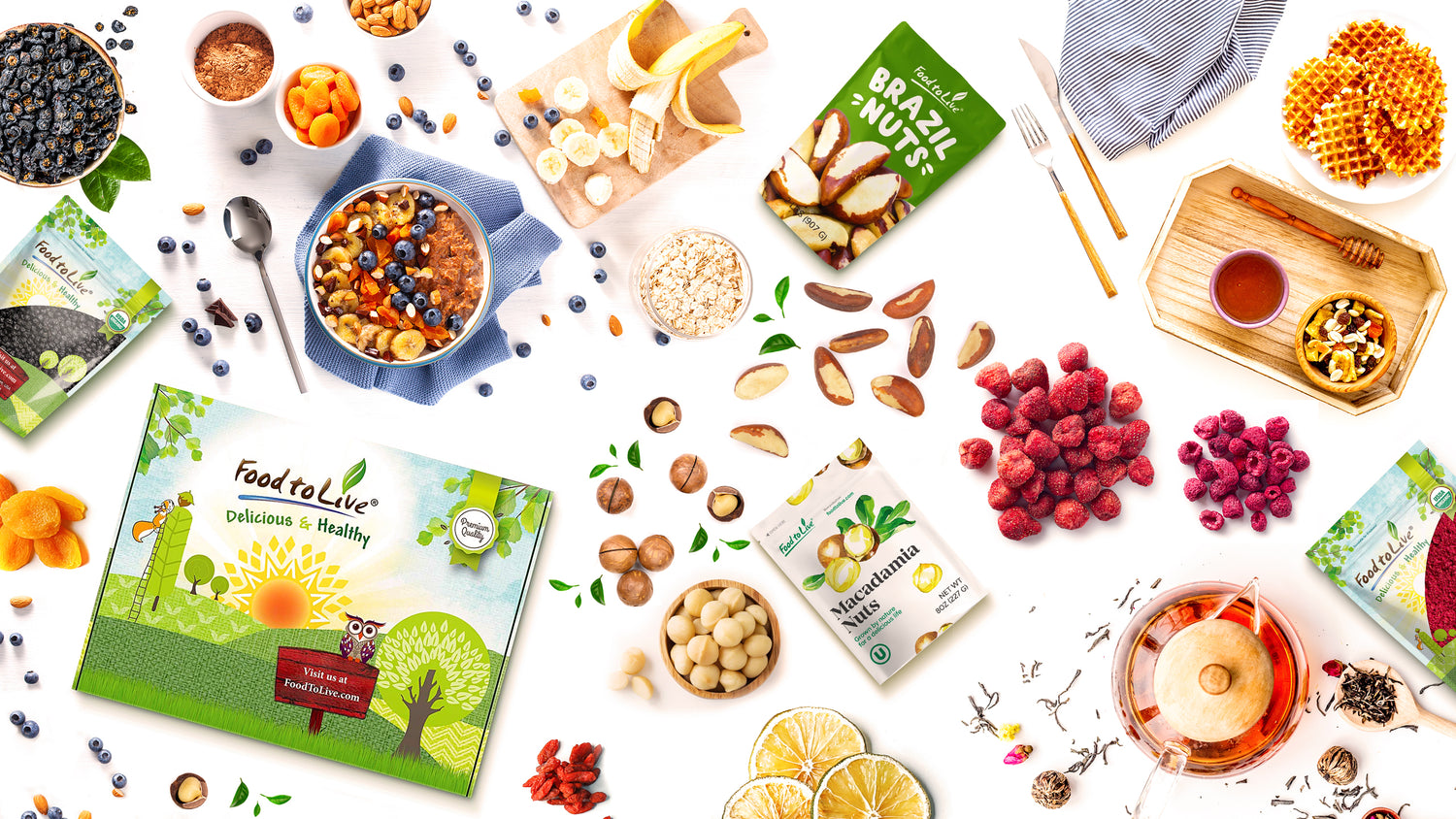 Food to Live was created to give people easy access to delicious and wholesome foods.
We offer a wide range of organic and raw foods that would be a great addition to any diet.
We choose products that can positively impact the body, such as dried fruits, nuts, seeds, grains, powders, flours, spices, and legumes.
Shop more products