Pearl Barley — Non-GMO Verified, Kosher, Vegan, Raw, Bulk — by Food to Live
Regular price
$0.00 USD
Sale price
$11.87 USD
Unit price
per
Sale
Sold out
Pearled barley is one of the healthiest grains you can find. It's highly nutritious and provides a variety of health benefits. Aside from being right for you, pearled barley is also delicious, which makes it easy to include this grain in your meal plan. There are plenty of recipes you can try out to diversify your diet and make it healthier.

Health Benefits

Grains must be a part of any well-balanced diet. Although many of them possess similar properties, and all of them are good for your health, some grains stand out due to some unique benefits they can offer. Pearled barley is one of them.

The most important health benefits of barley are:

* It helps you control the level of blood sugar.
Therefore, this particular grain is perfect for diabetics and people who fall into a high-risk group for developing this disease. Because the number of people with type 2 diabetes has been continuously growing over the last decades, eating pearled barley on a regular basis is a good idea for everyone. This grain has low glycemic index, so eating it helps increase your insulin sensitivity and lowers the level of glucose.
* It lowers your blood pressure.
Pearled barley is rich in dietary fiber. According to some studies, consuming a healthy amount of fiber on a daily basis helps normalize blood pressure. It is also useful for weight loss.
* It lowers your "bad" cholesterol levels.
While pearled barley isn't particularly useful in boosting the level of "good" HDL cholesterol, research has proven that it can effectively cleanse your arteries from its harmful counterpart, LDL cholesterol. Therefore, eating it reduces the risk of heart disease and stroke.
* It is a perfect grain for diet.
If your primary goal is weight loss, pearled barley is the best grain to eat. It takes more time to digest than other grains, so it allows you to feel full longer.
Shipping & Returns

Shipping Time: Most orders received before 3:00 PM EST will ship not later than the next business day, provided the product ordered is in stock. Most orders received after 3:00 PM EST will ship not later than the second business day. Orders are not processed or dispatched on Sunday. For more information check our Shipping & Return Policy
Storage

Store in a cool,dry place away from Moisture, Light, Oxygen
Share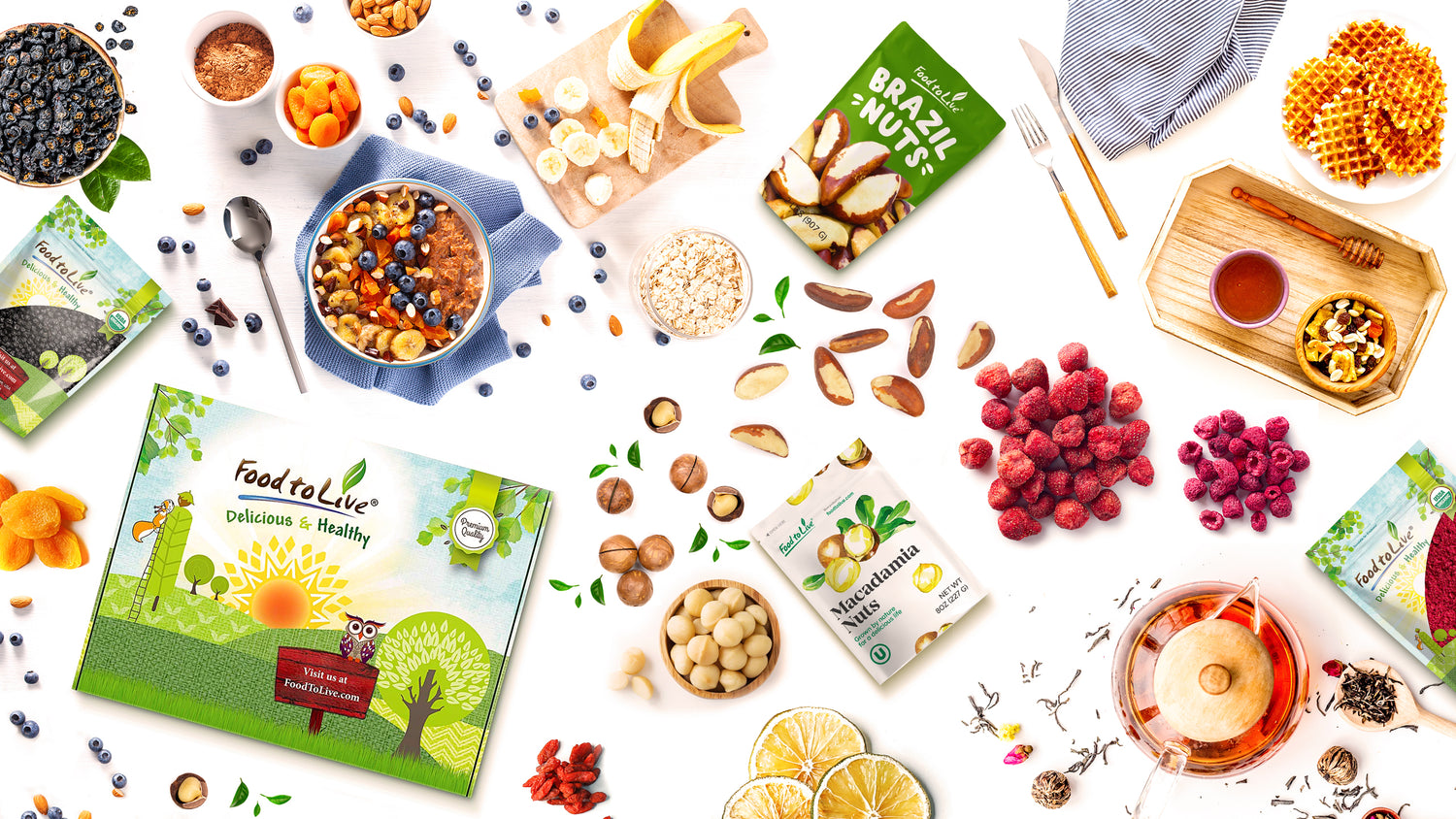 Food to Live was created to give people easy access to delicious and wholesome foods.
We offer a wide range of organic and raw foods that would be a great addition to any diet.
We choose products that can positively impact the body, such as dried fruits, nuts, seeds, grains, powders, flours, spices, and legumes.
Shop more products