Pepitas / Pumpkin Seeds — Non-GMO Verified, Raw, No Shell, Kosher - by Food to Live
Regular price
$0.00 USD
Sale price
$97.99 USD
Unit price
per
Sale
Sold out
Pumpkin seeds, also known as pepitas, are a widespread product consumed all over the world today. They deserve their popularity thanks to the numerous benefits they offer. Pepitas contain health-supportive phytosterols, antioxidant nutrients, and provide your body with lots of protein and minerals.

We offer unsalted and shelled seeds which will make a perfect snack on their own or will complement your dishes with their flavor and numerous health benefits.

Health Benefits

Pepitas benefit your well-being in many different ways:

* Rich source of minerals.
Pumpkin seeds are rich in zinc that sustain your immune system, benefit cell production, and generally improve your day-to-day activities. If you consume pepitas regularly, you will enjoy better sleep and improved moods. Moreover, the high content of zinc will help you overcome immunity-related diseases like colds and flu, fight depression and fatigue, and overcome lack of concentration. Pepitas also contain manganese that is very beneficial for your skin and bones.
* Antioxidant effect.
These seeds are a unique product, for not only do they boast a considerable amount of antioxidant nutrients, but also a great variety of them. For example, you may find five types of antioxidant vitamin E in pumpkin seeds, which is a rare case even among the healthiest natural products.
* Heart health.
Thanks to the magnesium contained in them, pepitas sustain the health of your cardiovascular system and improve blood pressure, preventing health problems such as strokes, cardiac arrests, and heart attacks.
* Solution to men's prostate issues.
Their high content of zinc makes pumpkin seeds an irreplaceable product in a man's diet, for this element considerably benefits prostate health.
* Postmenopause relief.
Pepitas are beneficial for both men and women. They are known to alleviate the effects of menopausal symptoms such as headaches, joint pains and hot flashes.
* Antimicrobial effect.
Pepitas are famous for their antimicrobial, antiviral and antifungal properties, for they contain lignans such as medioresinol, lariciresinol, and pinoresinol, as well as unique proteins.
* Natural food for cirrhosis patients.
Cirrhosis patients may find a lot of useful qualities in pumpkin seeds, as they naturally boost immunity thanks to their high level of vitamins and minerals. Moreover, because pepitas are so nutritious, they make a perfect snack for patients who often suffer from low appetite. In addition, these seeds help lower blood pressure, another great benefit for sufferers of this disease.
Shipping & Returns

Shipping Time: Most orders received before 3:00 PM EST will ship not later than the next business day, provided the product ordered is in stock. Most orders received after 3:00 PM EST will ship not later than the second business day. Orders are not processed or dispatched on Sunday. For more information check our Shipping & Return Policy
Storage

Store in a cool,dry place away from Moisture, Light, Oxygen
Share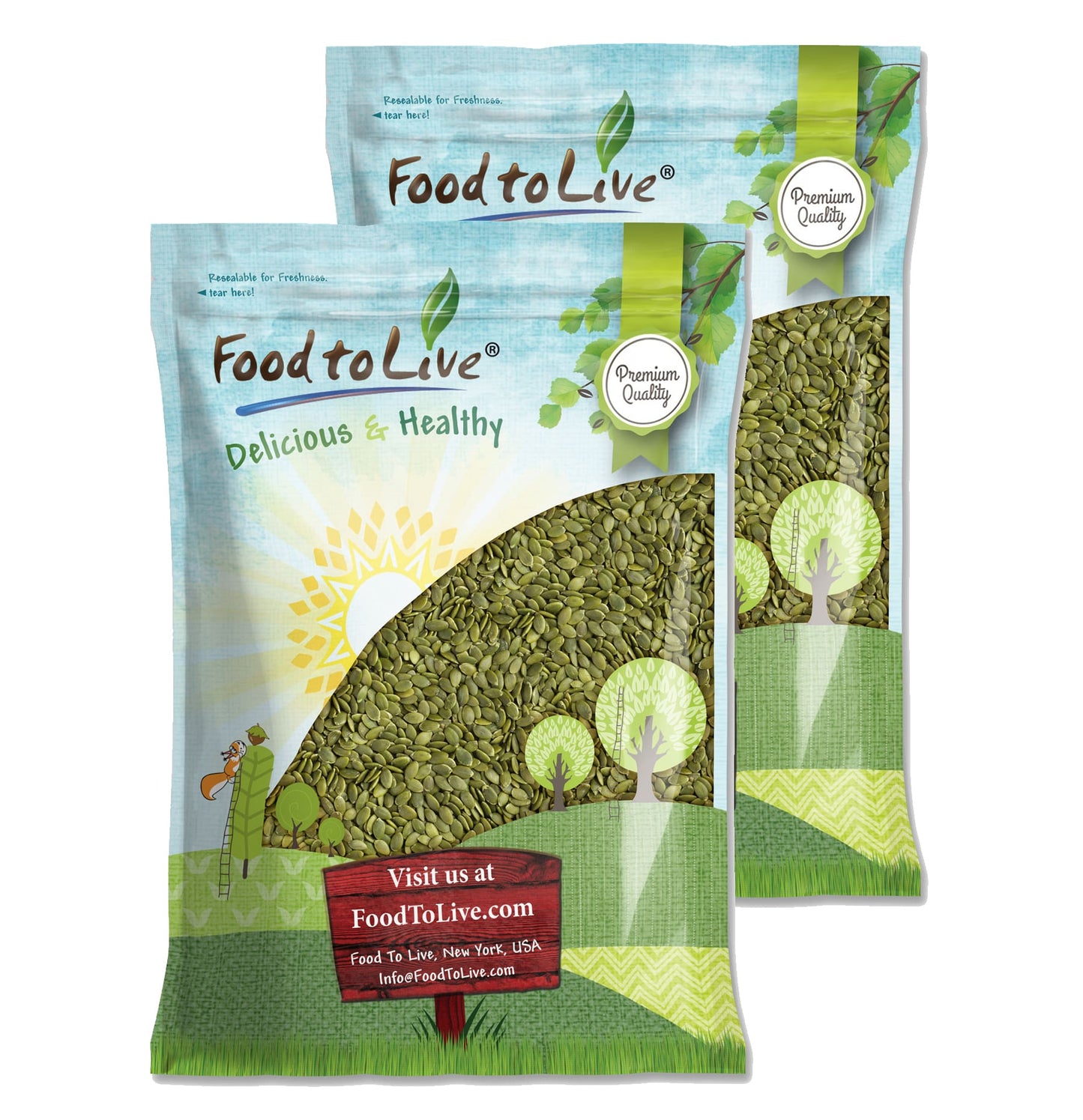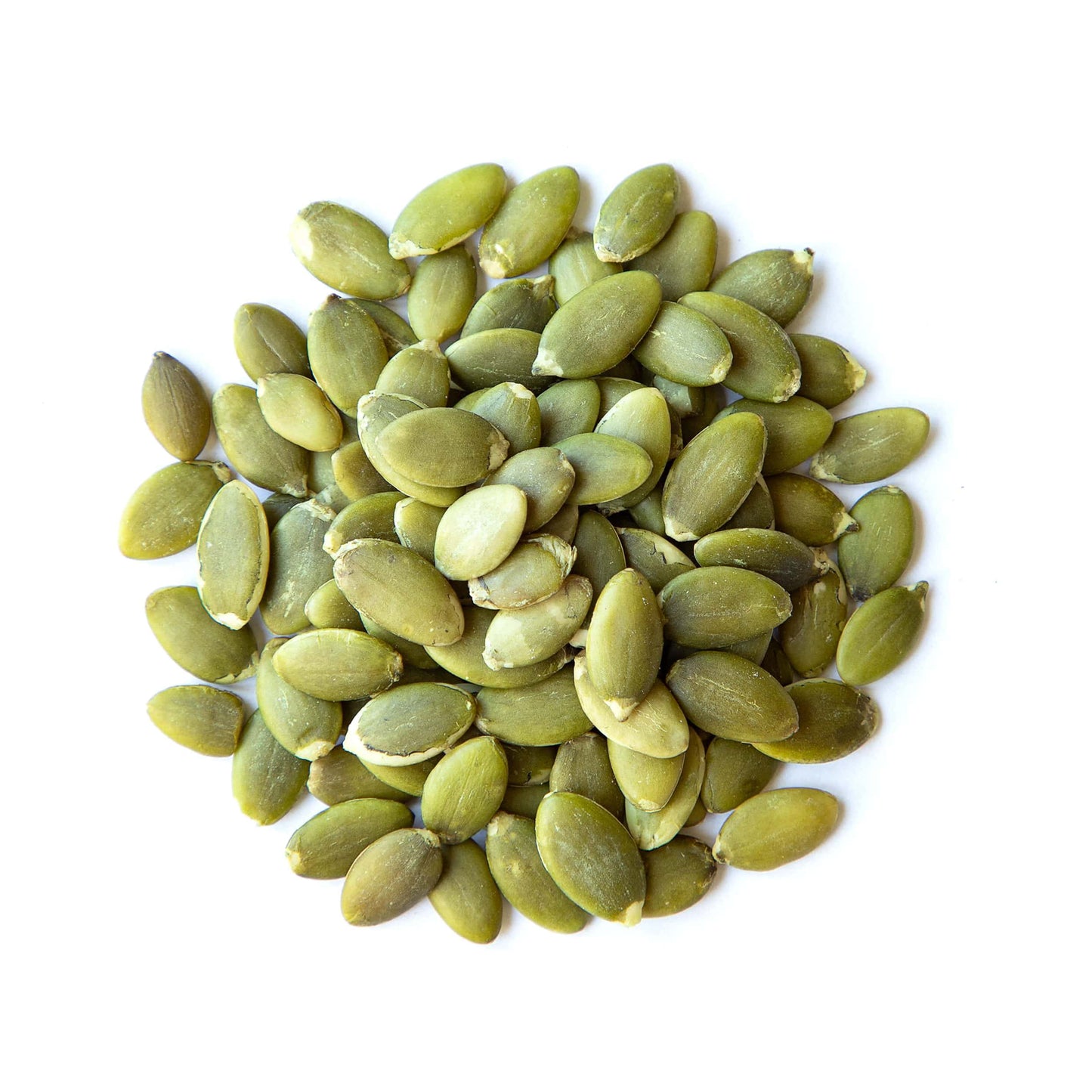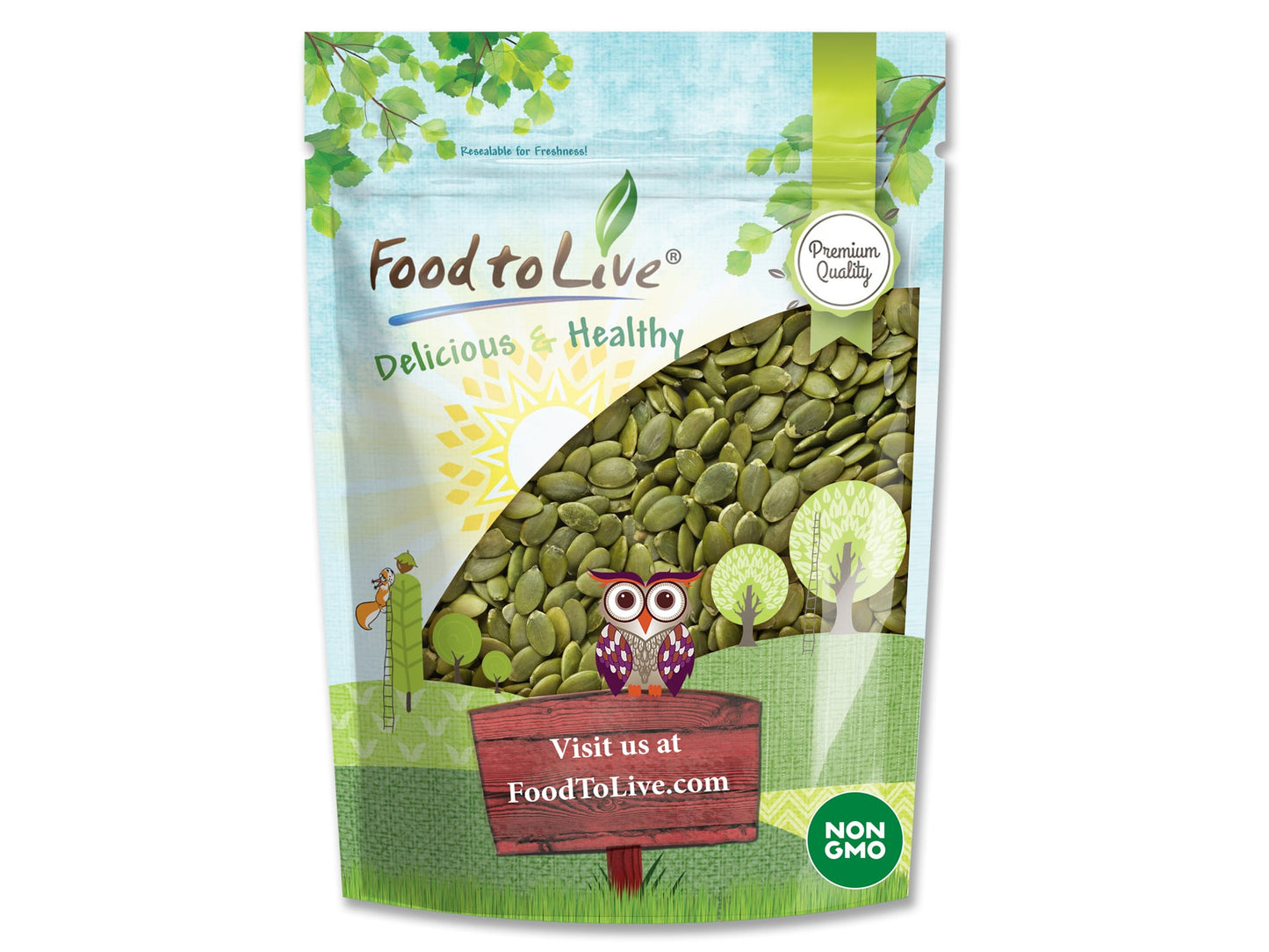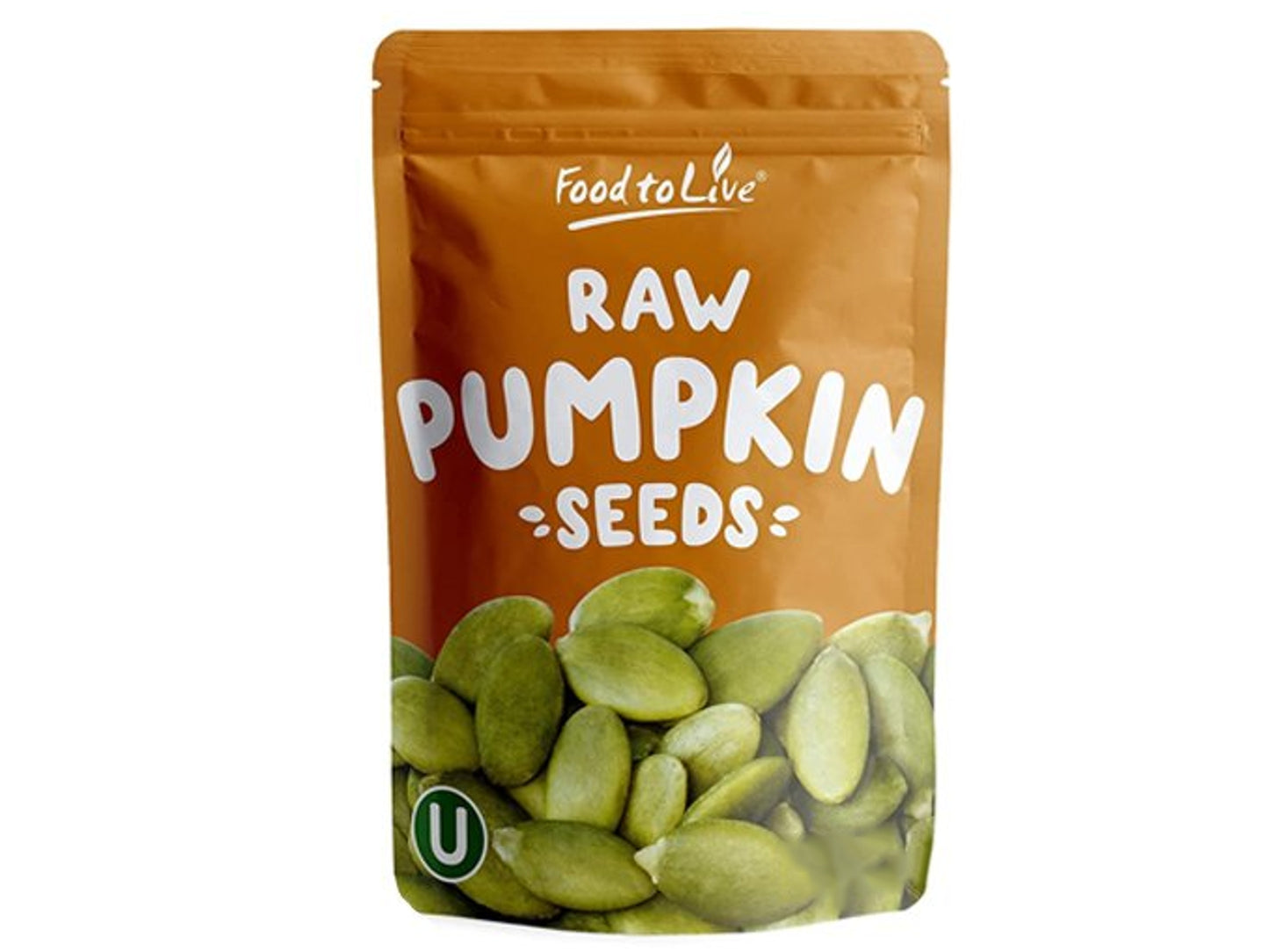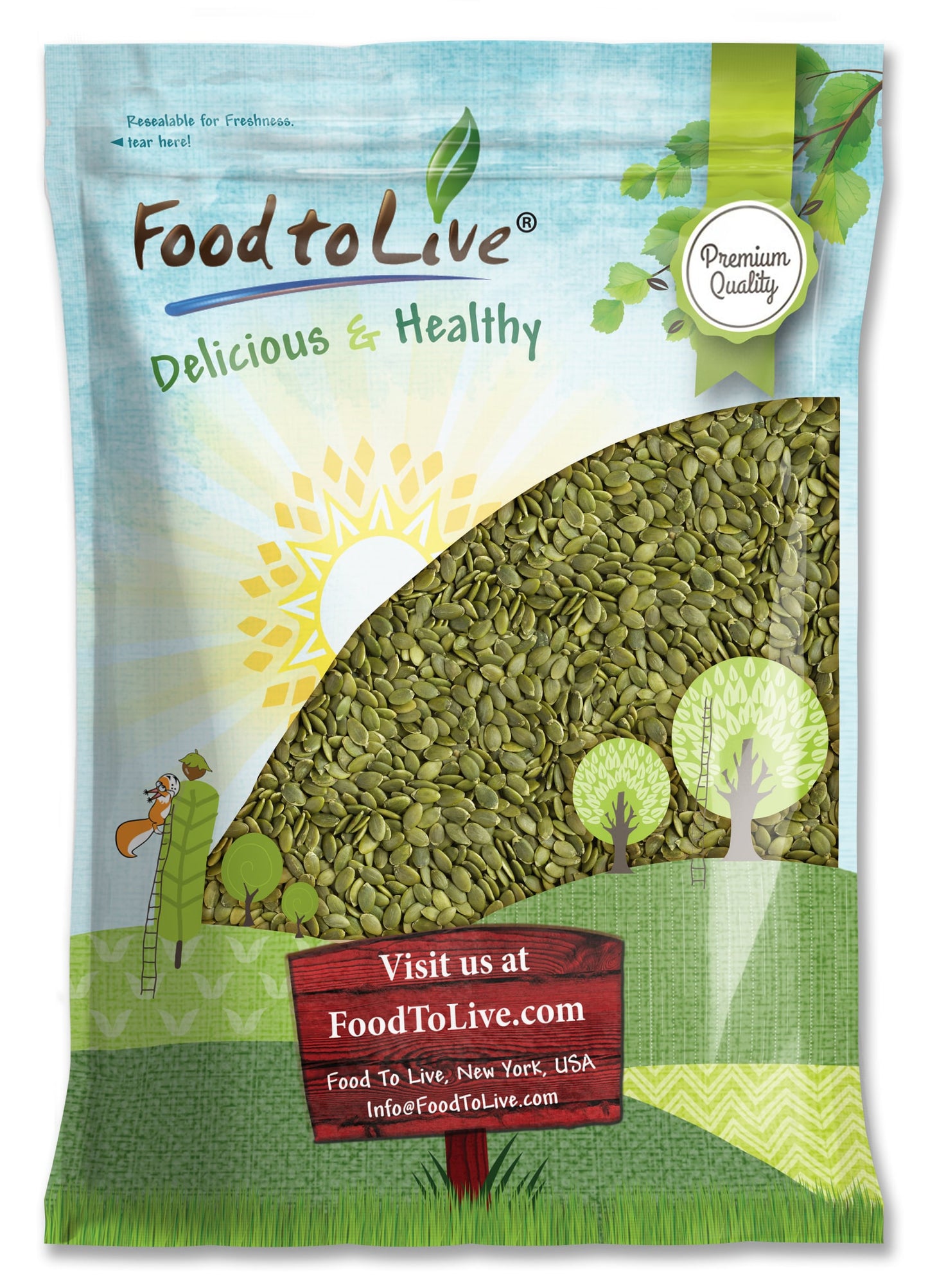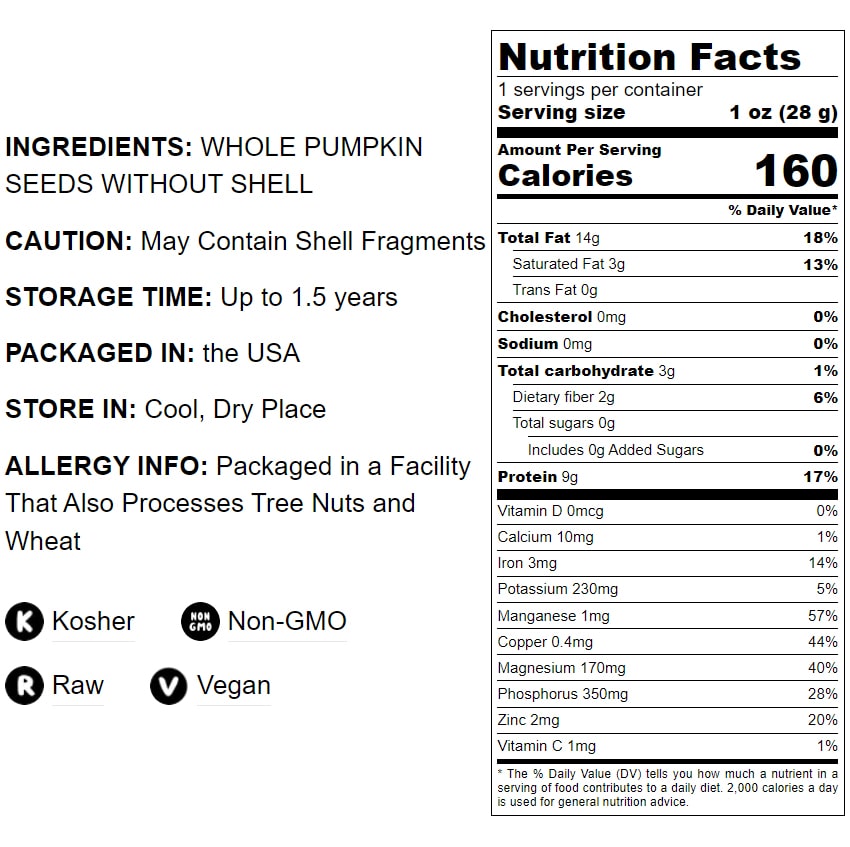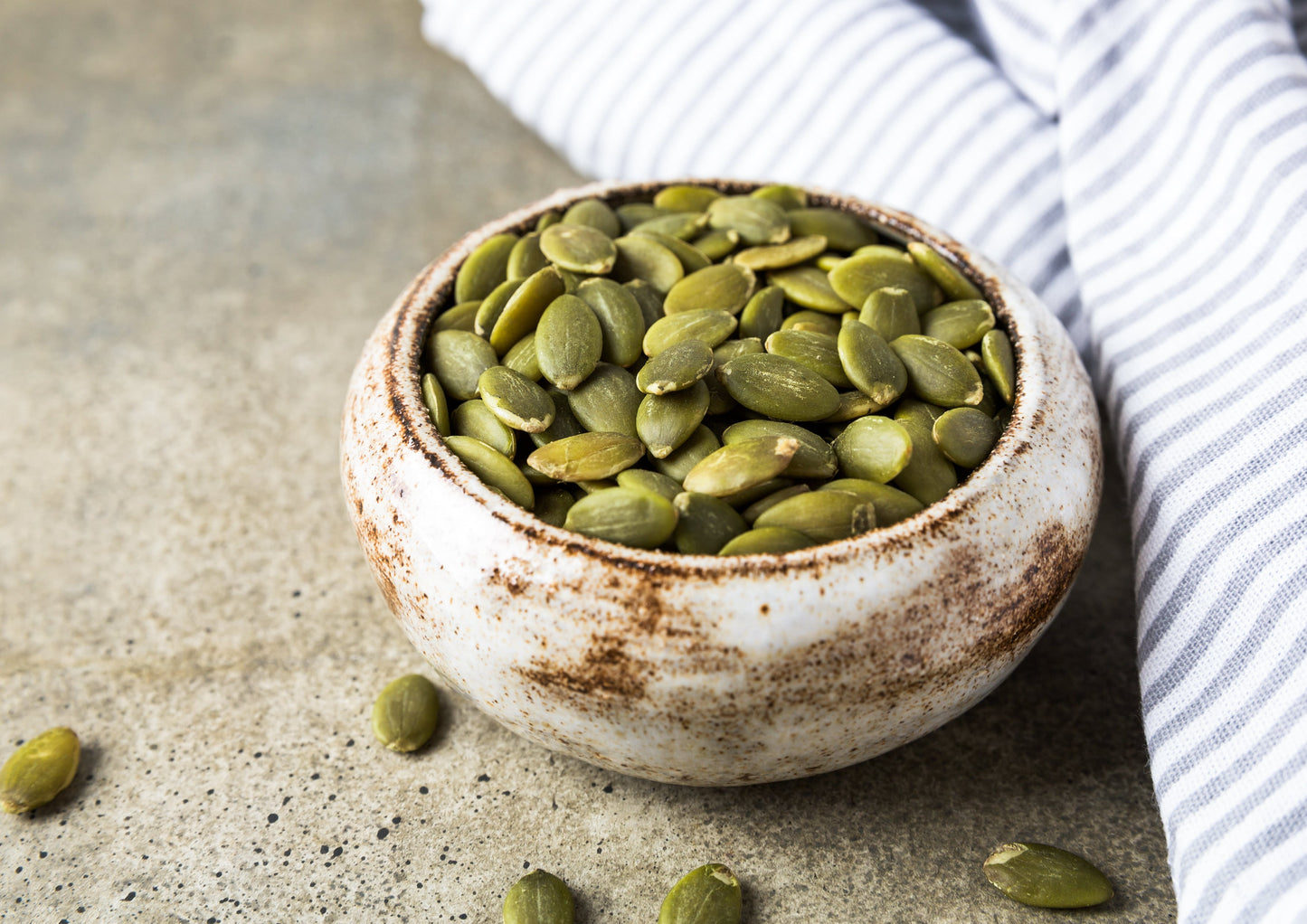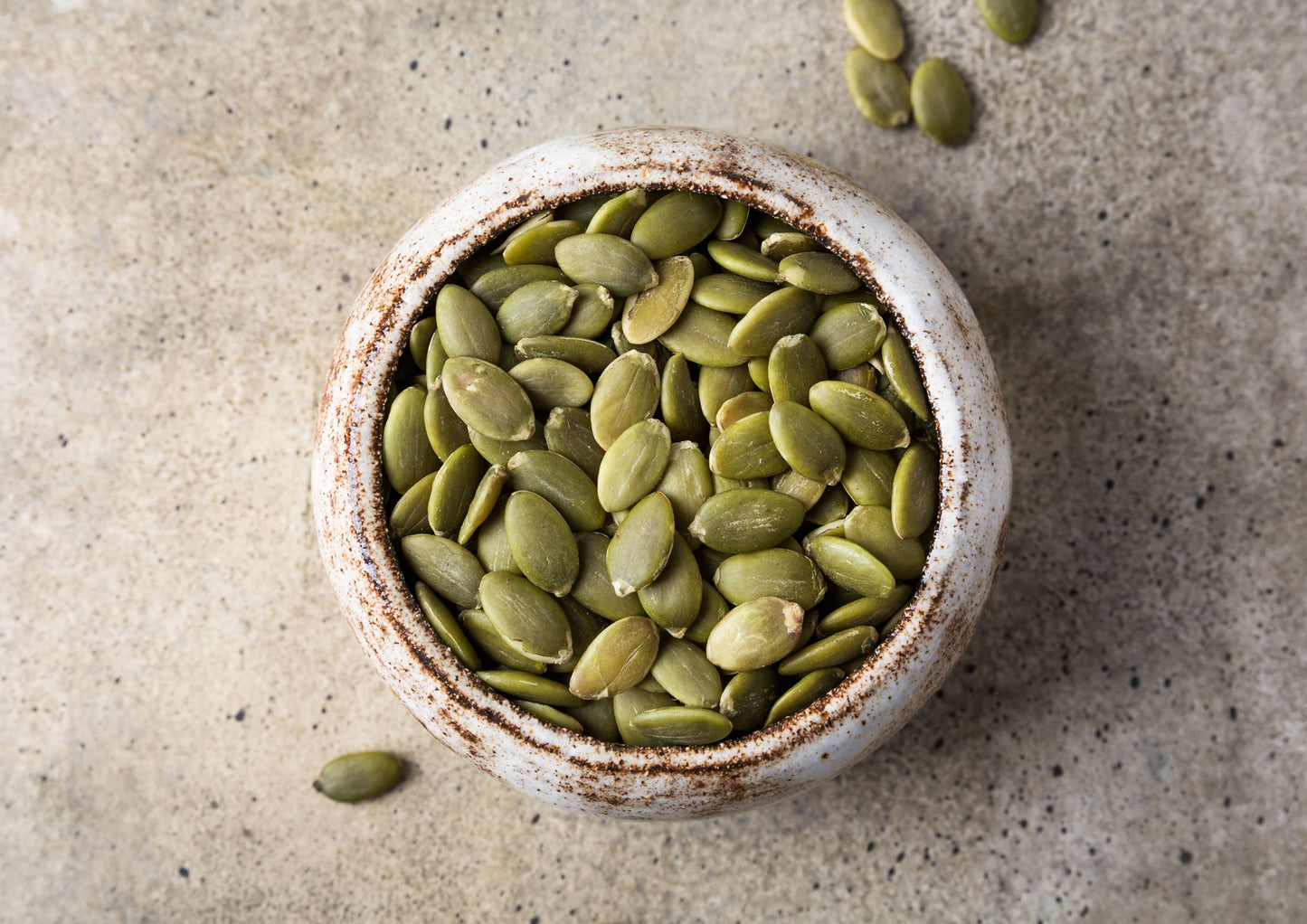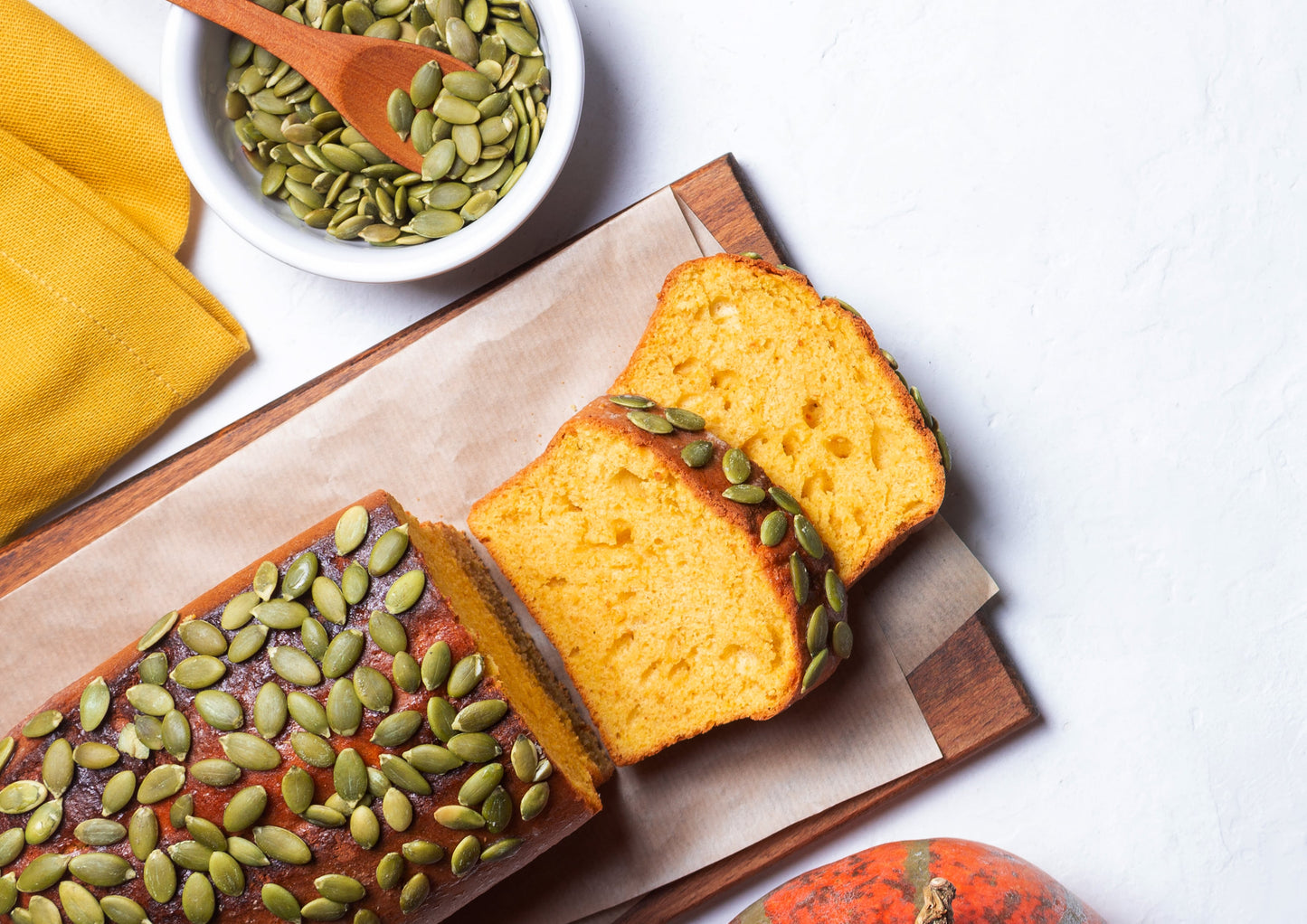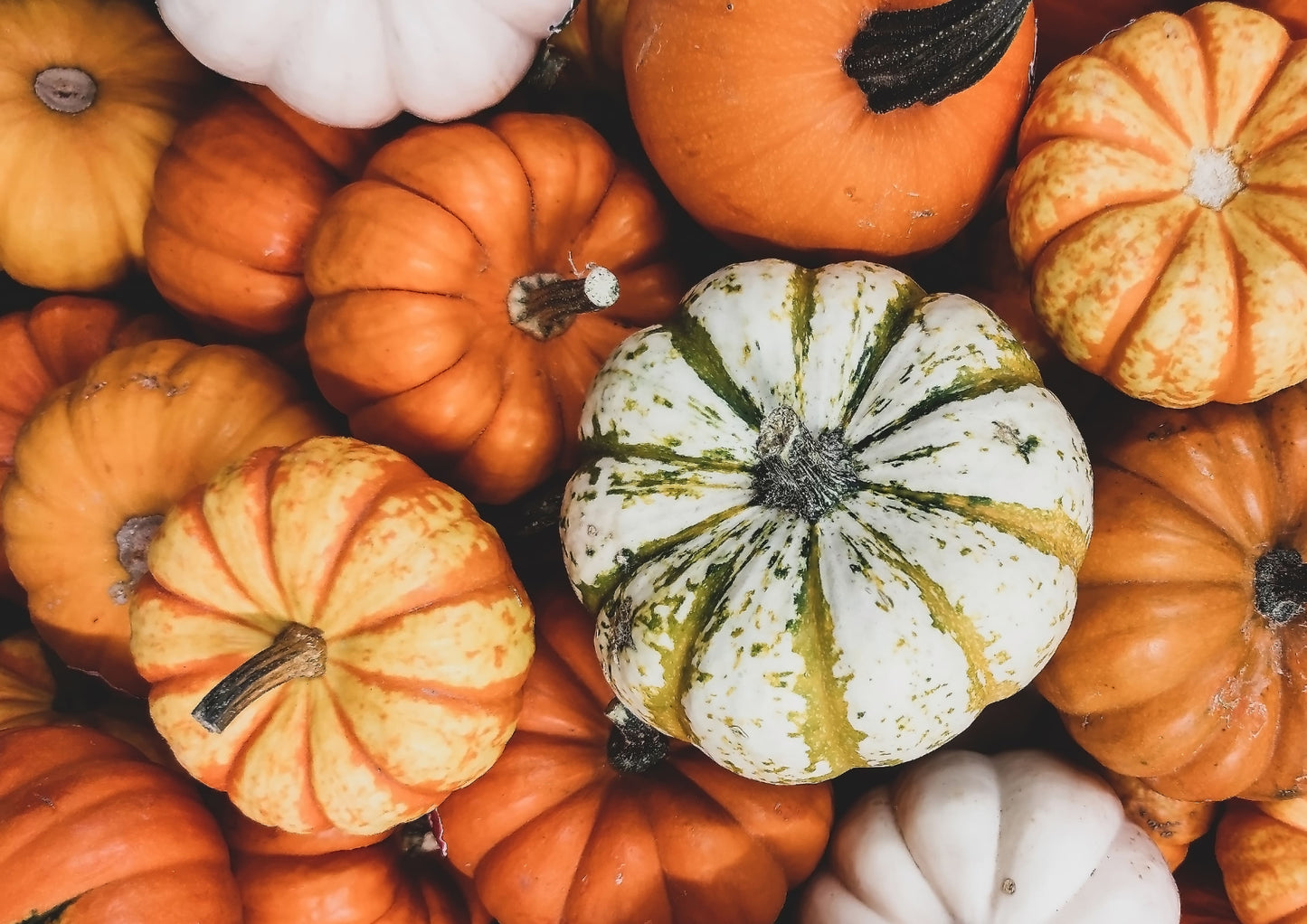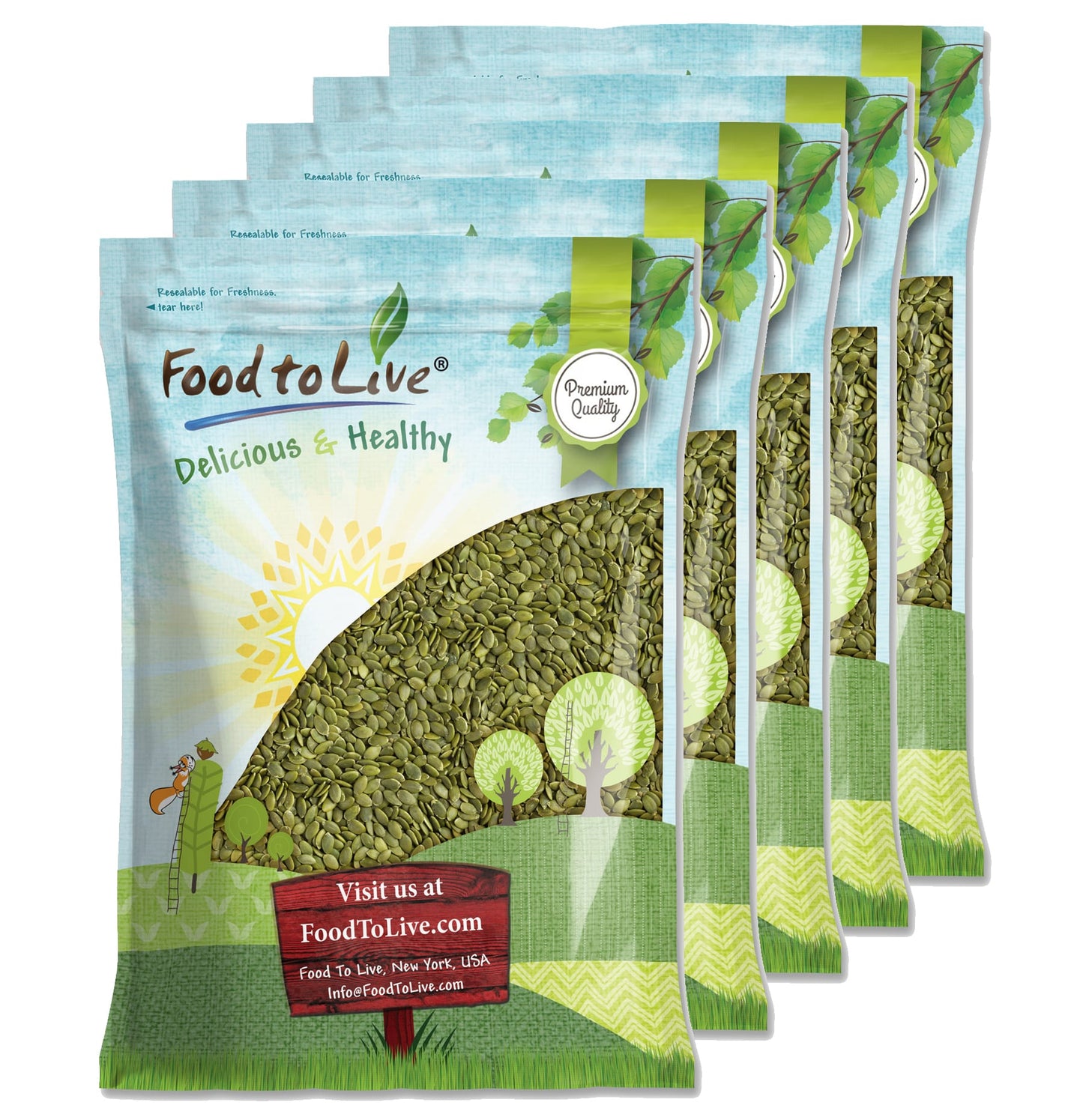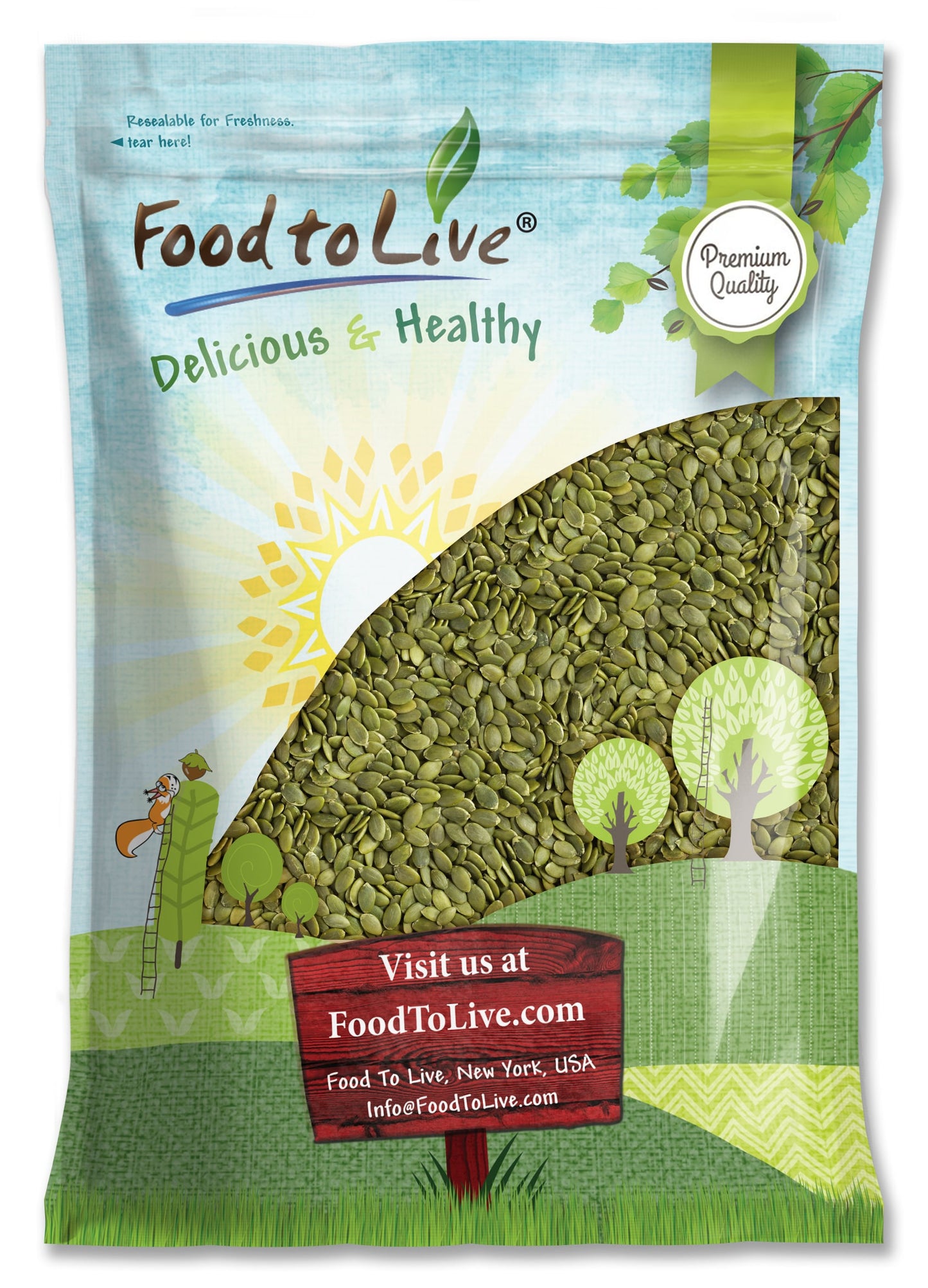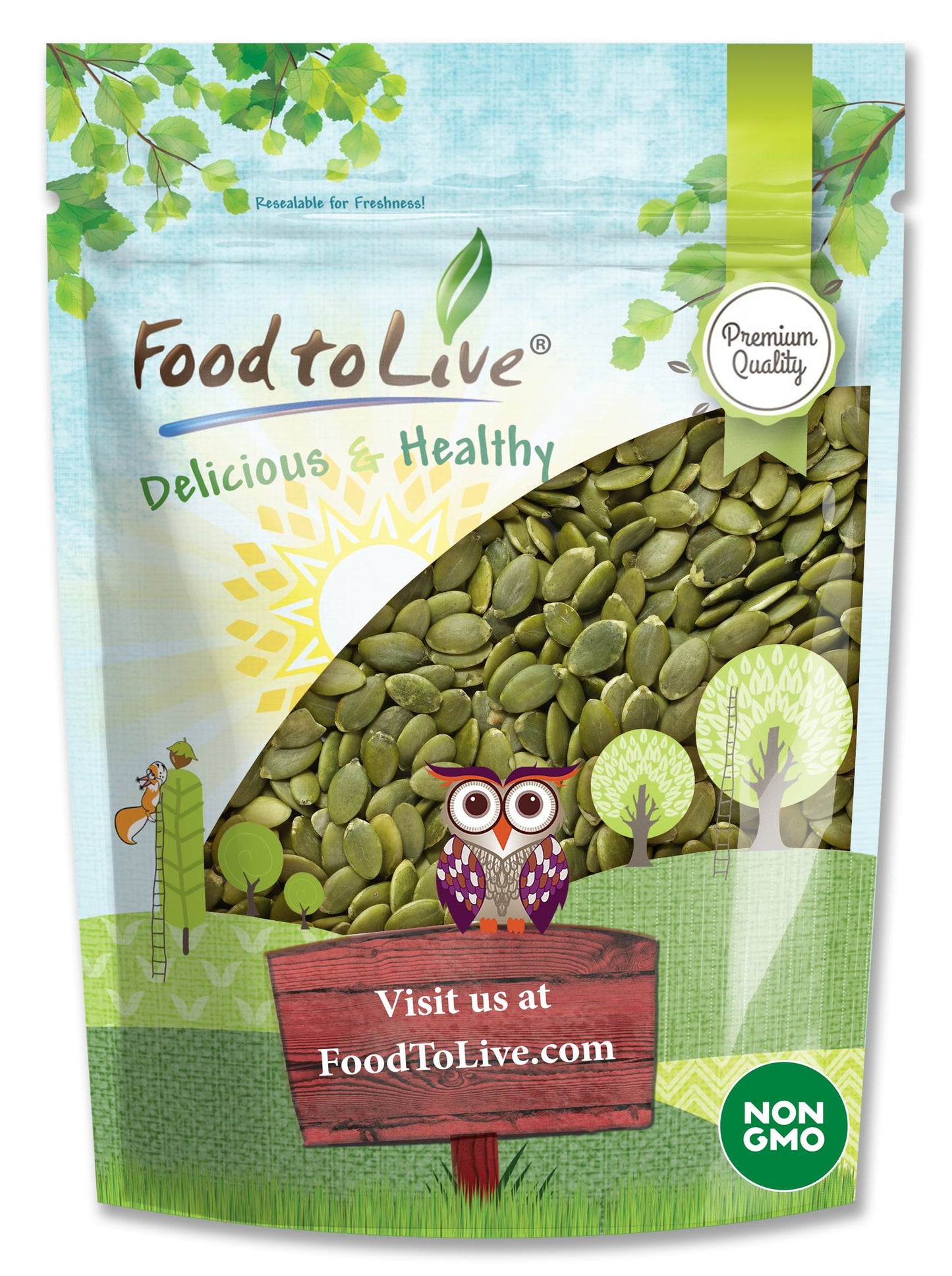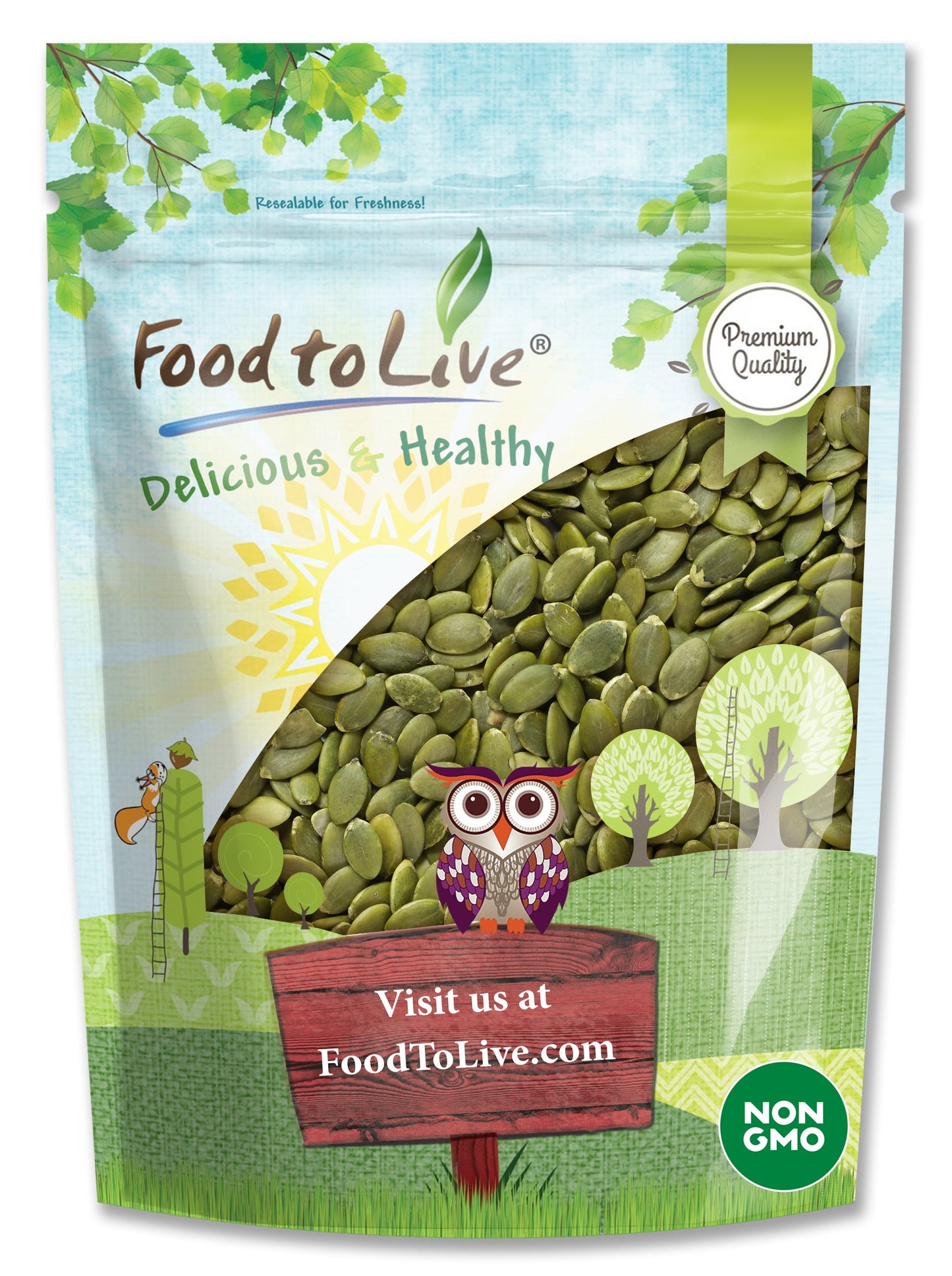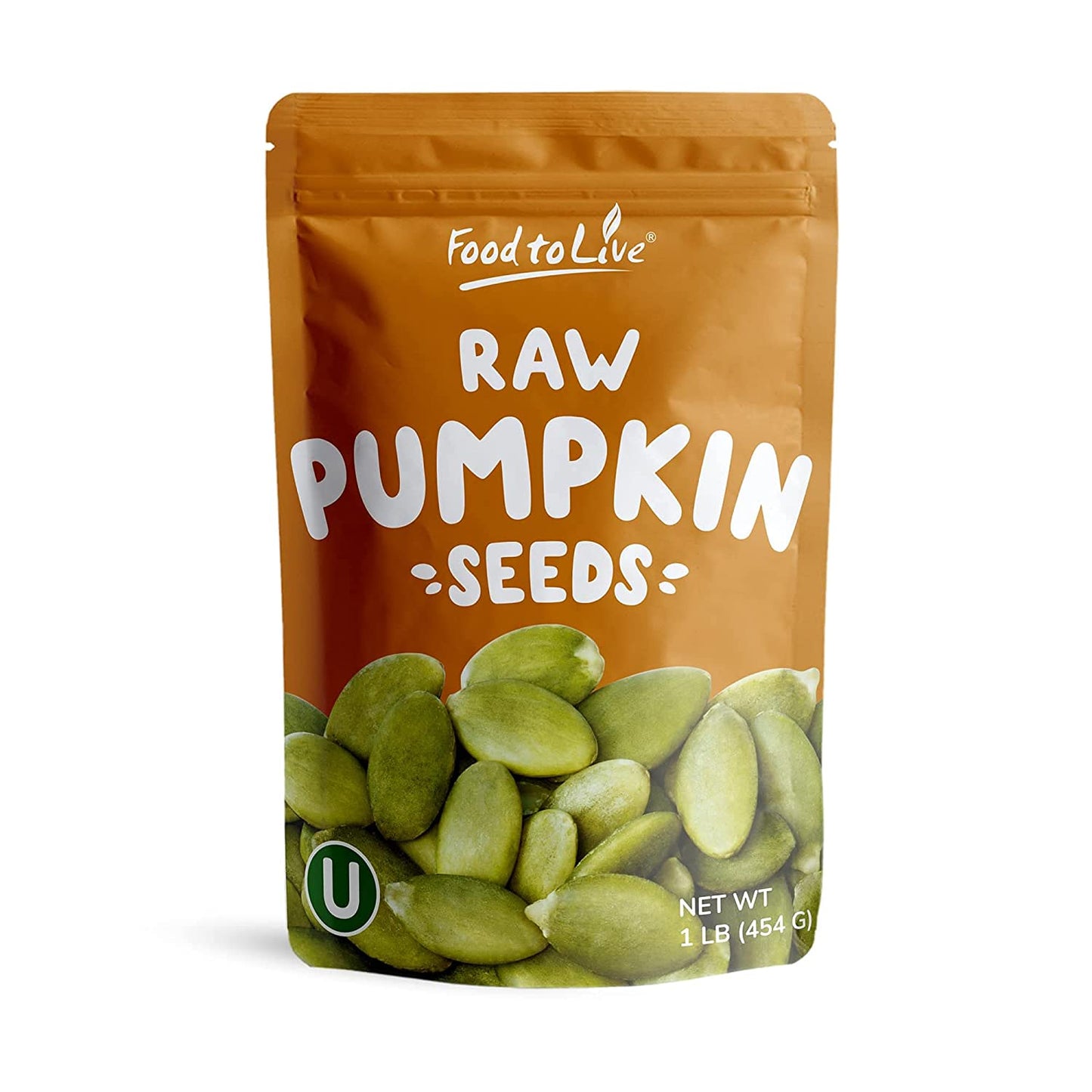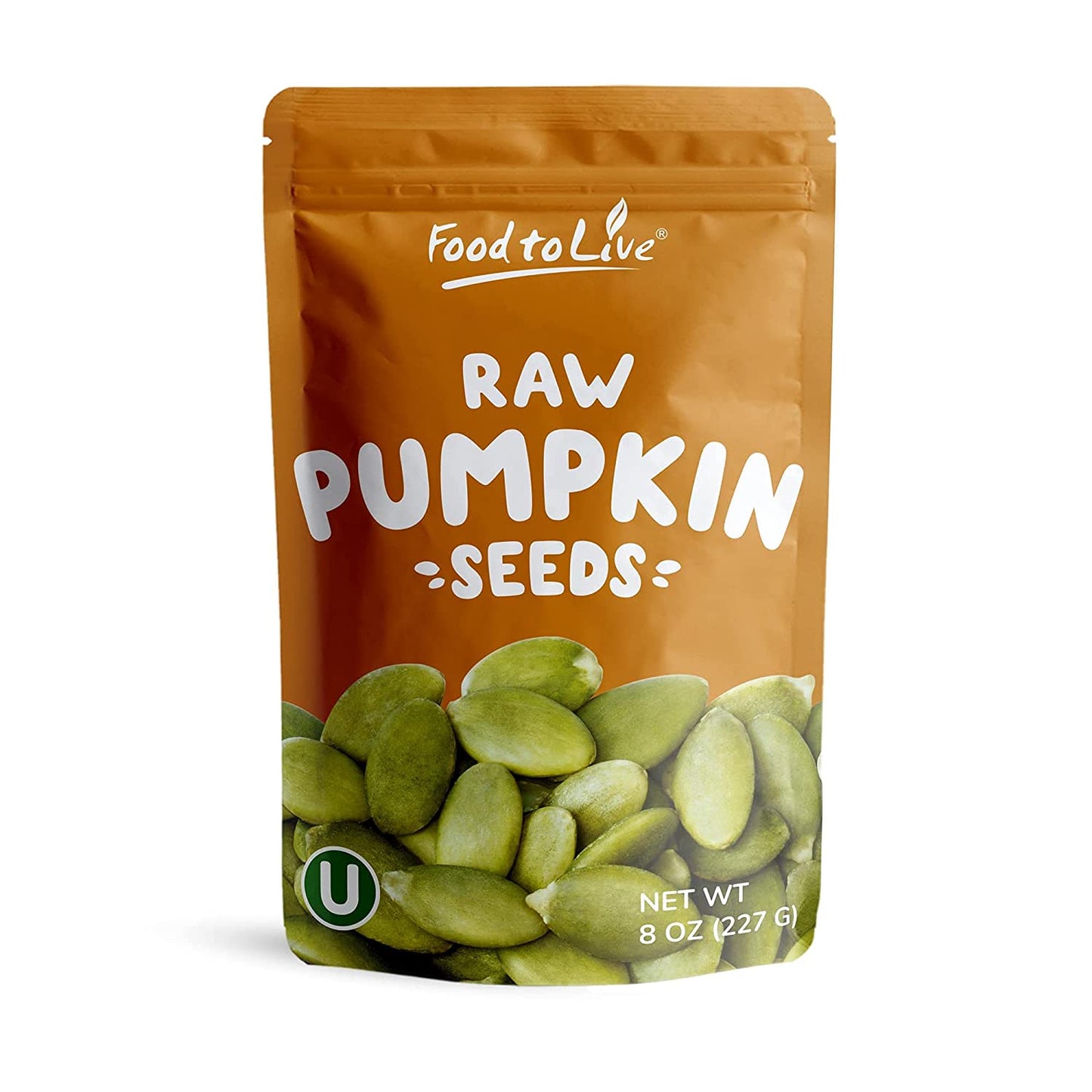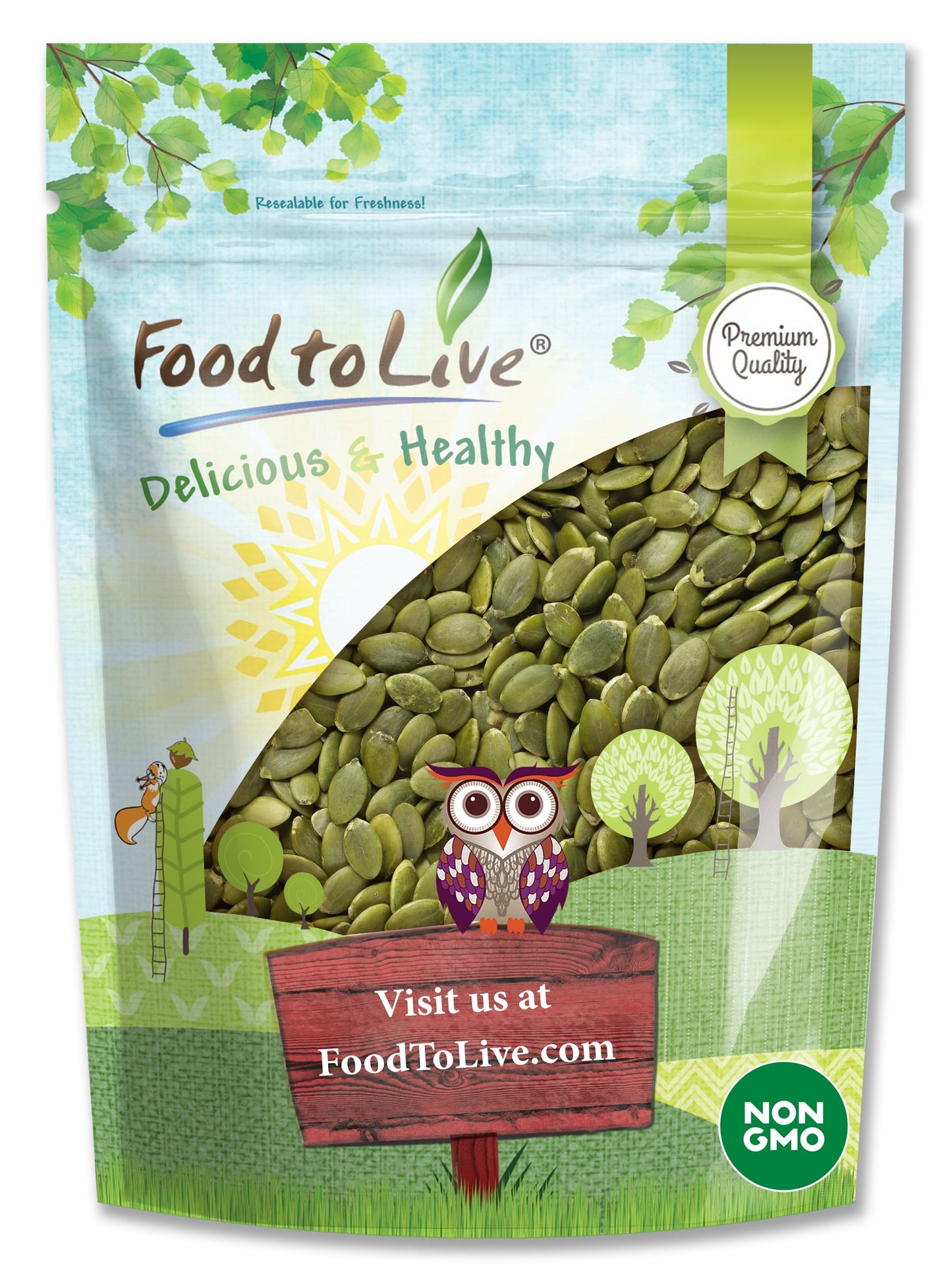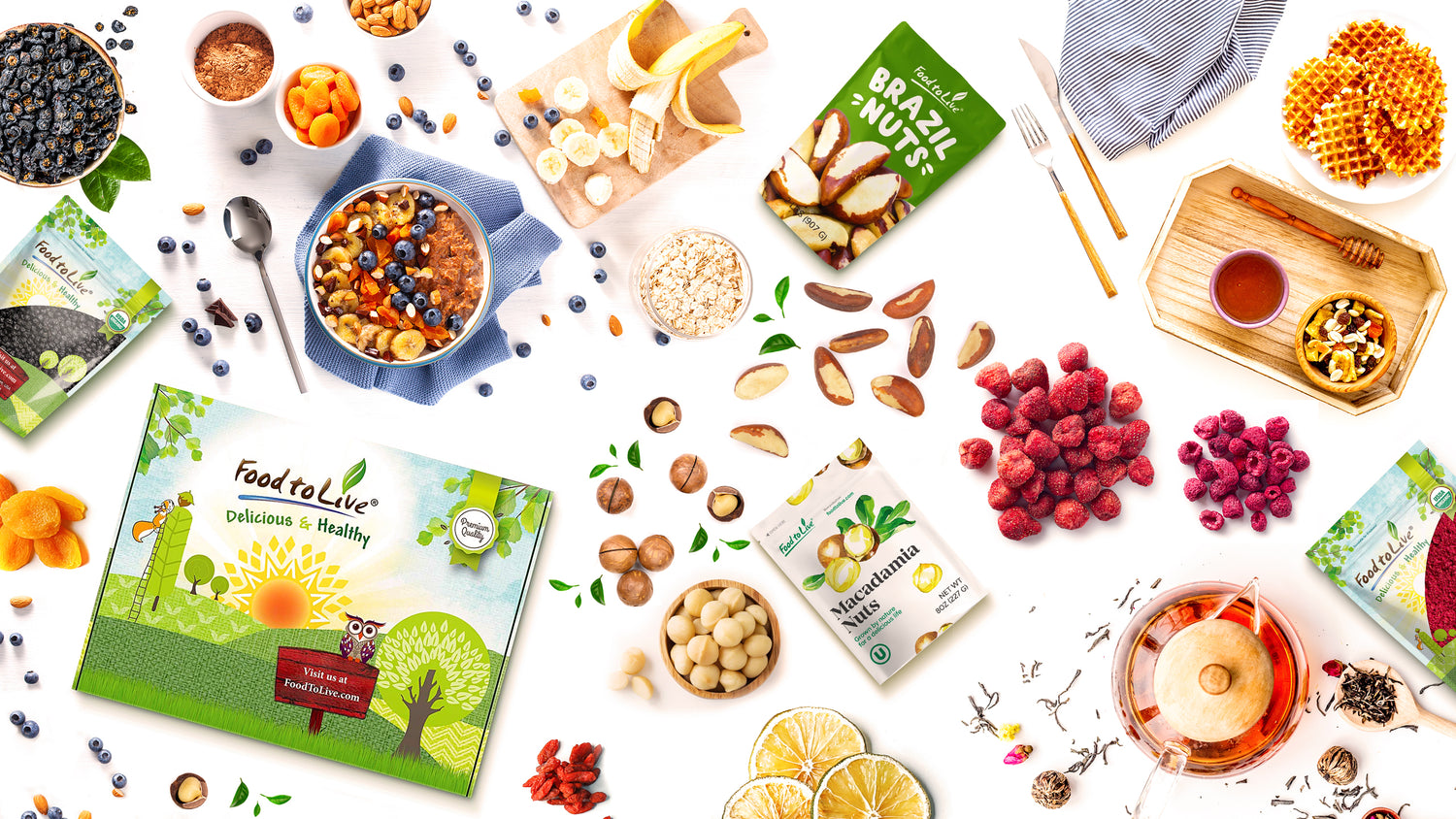 Food to Live was created to give people easy access to delicious and wholesome foods.
We offer a wide range of organic and raw foods that would be a great addition to any diet.
We choose products that can positively impact the body, such as dried fruits, nuts, seeds, grains, powders, flours, spices, and legumes.
Shop more products