Quick Cooking Rolled Oats - 1 Minute Oatmeal, Non-GMO Verified, Whole Grain, Instant Meal, Dry Thin Flakes, Uncooked, Kosher, Great for Cereal and Granola
Regular price
$0.00 USD
Sale price
$6.49 USD
Unit price
per
Sale
Sold out
If you are in a hurry, having a pack of Quick-Cooking Rolled Oats will definitely come in handy. This product will allow you to whip up a nutritious and delicious meal in minutes. QuickCooking Oats are versatile and extremely easy to make. They will also give you the energy you need to face any challenges of the day.
Quick-Cooking Oat Flakes are made by pre-cooking oat grain and then crushing the seeds. This method allows the product to retain important nutrients and drastically reduces cooking time. Note that even in this form the nutty and somewhat sweet flavor of oats will remain. Therefore, you can use Quick-Cooking Rolled Oats as a substitute for different types when making oatmeal. Also, note that quick oats differ from old-fashioned rolled oats. The latter need around five or more minutes to cook. However, Quick-Cooking Oat Flakes will be done in less than three minutes.
Quick-Cooking Oats are a good source of protein and fiber for your meal. Half a cup of cooked flakes will give you about 5g of fiber and 7g of plant protein. They also contain some calcium and other essential minerals.

What to Do with Quick-Cooking Rolled Oats
You won't go wrong by stocking up on Quick-Cooking Oats in bulk because this product is extremely versatile. You can use them to make oatmeal for breakfast or a simple side dish for dinner and lunch. Quick-Cooking Oat Flakes are also a good ingredient for baking. In addition, you can use them when making burgers with meat or legumes. It's an easy way to up the fiber content of such foods.
In order to cook quick oats you'll need to bring a pot to a boil and add flakes to boiling water. Cook for one minute or up to three depending on the texture you prefer. You can also cook for a minute but then cover the pot and let your Quick-Cooking Oat Flakes sit and soak up more moisture. Use one part of Organic Rolled Oats for every two parts of water.
Shipping & Returns

Shipping Time: Most orders received before 3:00 PM EST will ship not later than the next business day, provided the product ordered is in stock. Most orders received after 3:00 PM EST will ship not later than the second business day. Orders are not processed or dispatched on Sunday. For more information check our Shipping & Return Policy
Storage

Store in a cool,dry place away from Moisture, Light, Oxygen
Share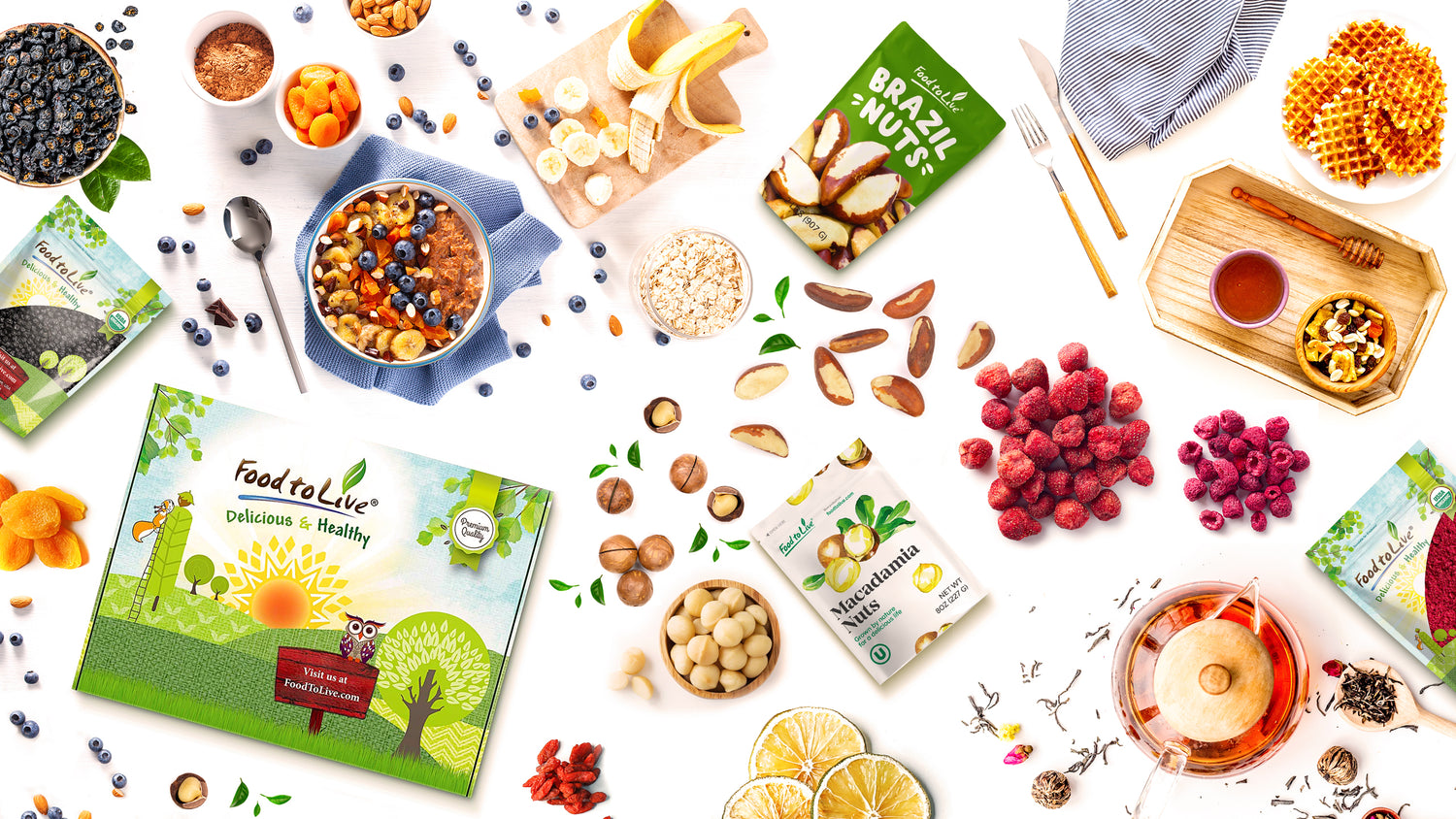 Food to Live was created to give people easy access to delicious and wholesome foods.
We offer a wide range of organic and raw foods that would be a great addition to any diet.
We choose products that can positively impact the body, such as dried fruits, nuts, seeds, grains, powders, flours, spices, and legumes.
Shop more products