Rye Flour - Non-GMO Verified, Stone Ground from Whole Grain Rye Berries, Kosher, Vegan, Bulk, Great for Bread Baking, Product of the USA - by Food to Live
Regular price
$0.00 USD
Sale price
$48.49 USD
Unit price
per
Sale
Sold out
Rye is a family of wheat. Whole-grain rye flour contains the highest amount of bran. Therefore it's rich in proteins, vitamins, potassium, iron, and magnesium. Rye flour is popularly used in diets for people with diabetes since the rye's carbohydrates are brake down gradually and, therefore, prevent blood glucose levels from rising quickly. Rye contains many proteins and amino acids, so even athletes can benefit from it in their diet.
How does it taste and how can you use it

Rye flour possesses a unique taste and color. The taste is slightly bitter and nutty, which is surprising for those who like wheat bread.
Another quality of rye flour is its ability to become brown when baked. That is why the crumb of rye bread is always dark.
For a long time, whole rye flour was only for industrial baking of bread. However, nowadays, it is becoming more common, and the number of recipes with rye flour continuously grows. You can make cookies, pancakes, pies, tortillas, and other goodies from it. Different mixing proportions - different properties of your bread
Because bread flour possesses different characteristics than wheat flour, it is rarely used as a substitute. Instead, bakers use it to make a flour mix. Here are some examples of bread with the use of different proportions of rye and wheat flours:
• The bread that has up to 40% rye flour, commonly referred to as "rye bread." Rye flour is in a reasonably large proportion here; therefore, there is a distinct rye flavor.
• Bread with more than 50% rye flour is entirely different. All the unique characteristics of rye and wheat's chemical differences become more important as the proportion of rye in the dough increases. Typically this bread is flatter and should be allowed to rest for a few hours after baking to prevent crusting.
• When there is 70% rye or more, the bread may need to rest for 24 hours, even up to several days, before slicing.
Shipping & Returns

Shipping Time: Most orders received before 3:00 PM EST will ship not later than the next business day, provided the product ordered is in stock. Most orders received after 3:00 PM EST will ship not later than the second business day. Orders are not processed or dispatched on Sunday. For more information check our Shipping & Return Policy
Storage

Store in a cool,dry place away from Moisture, Light, Oxygen
Share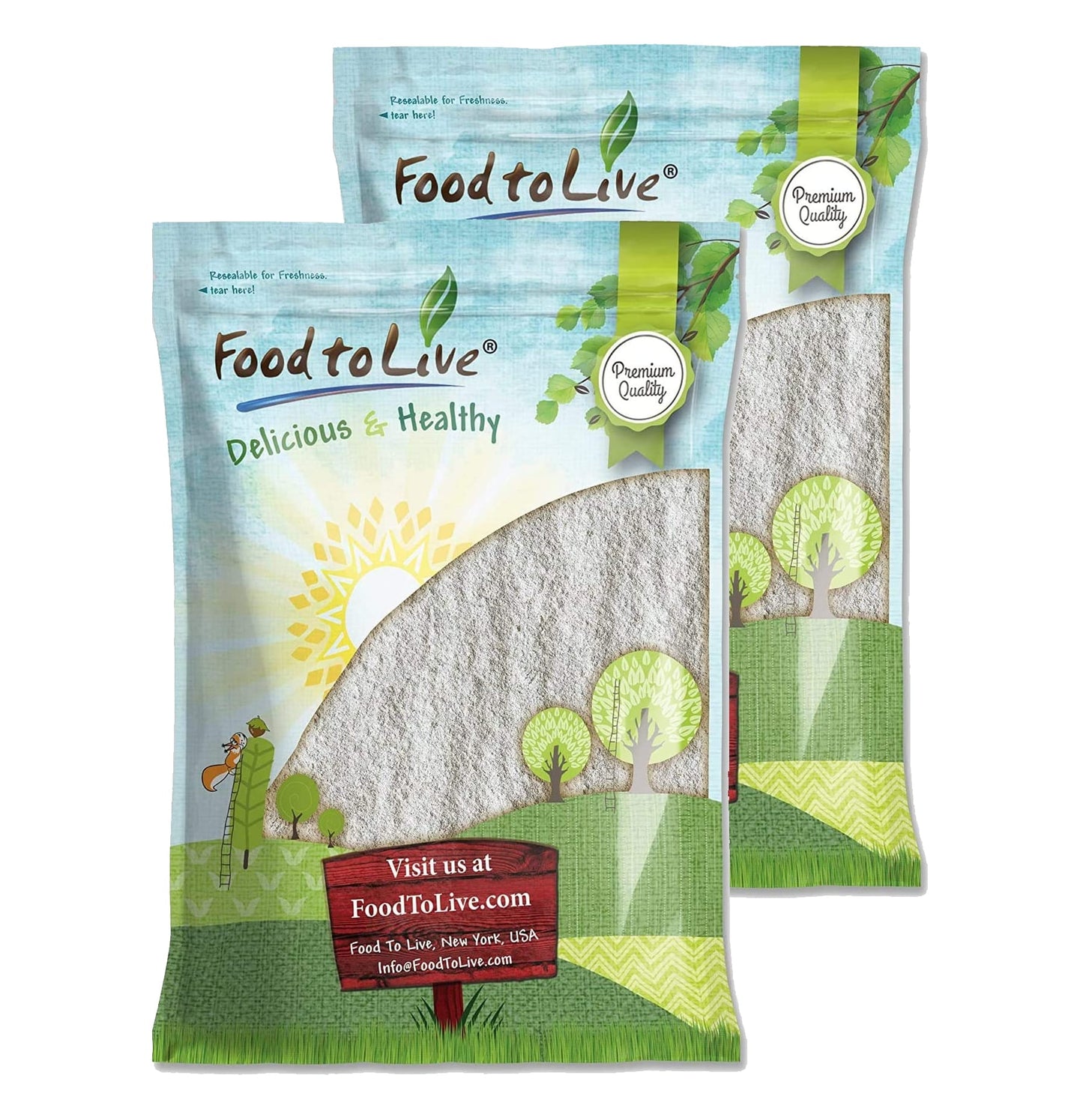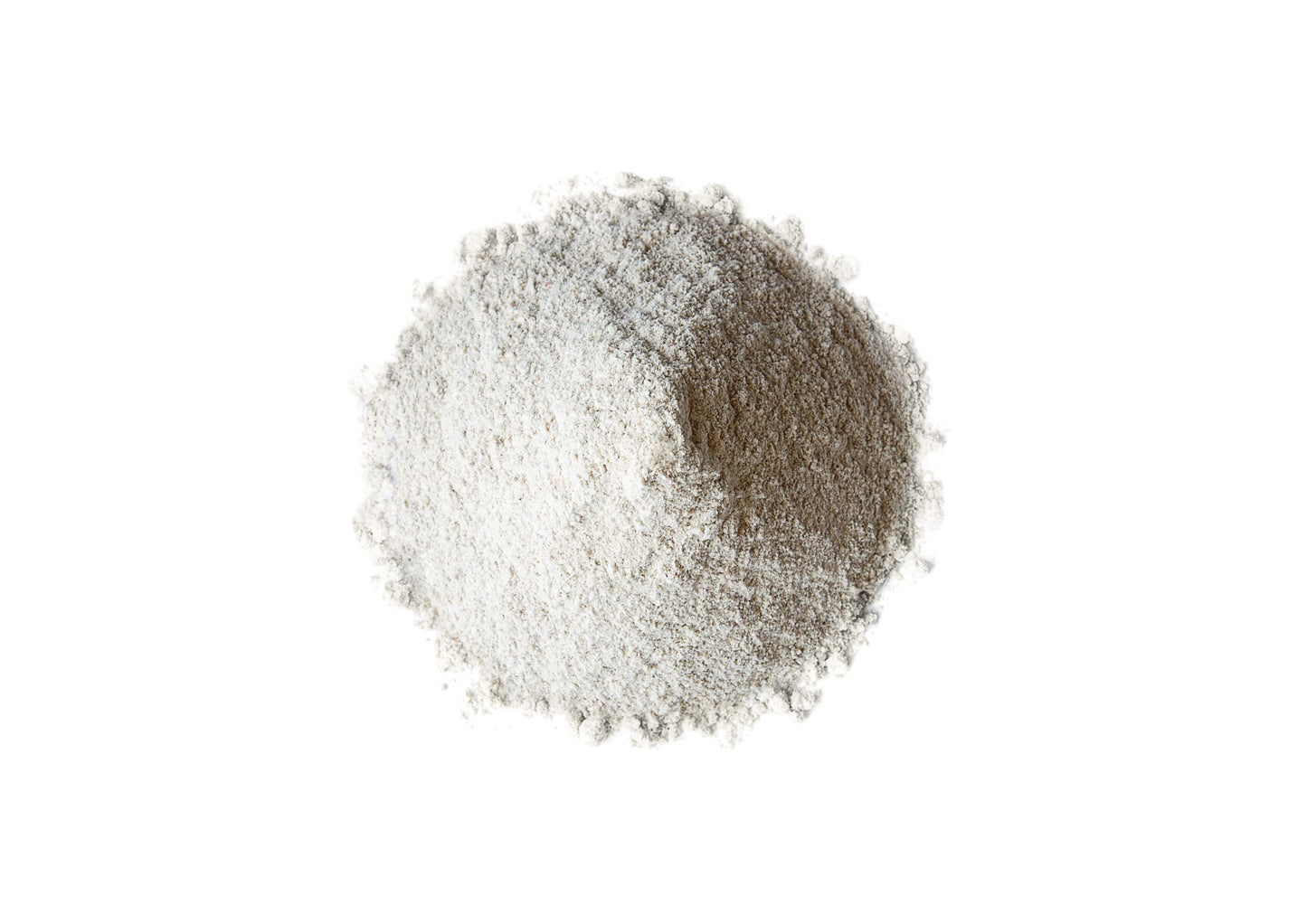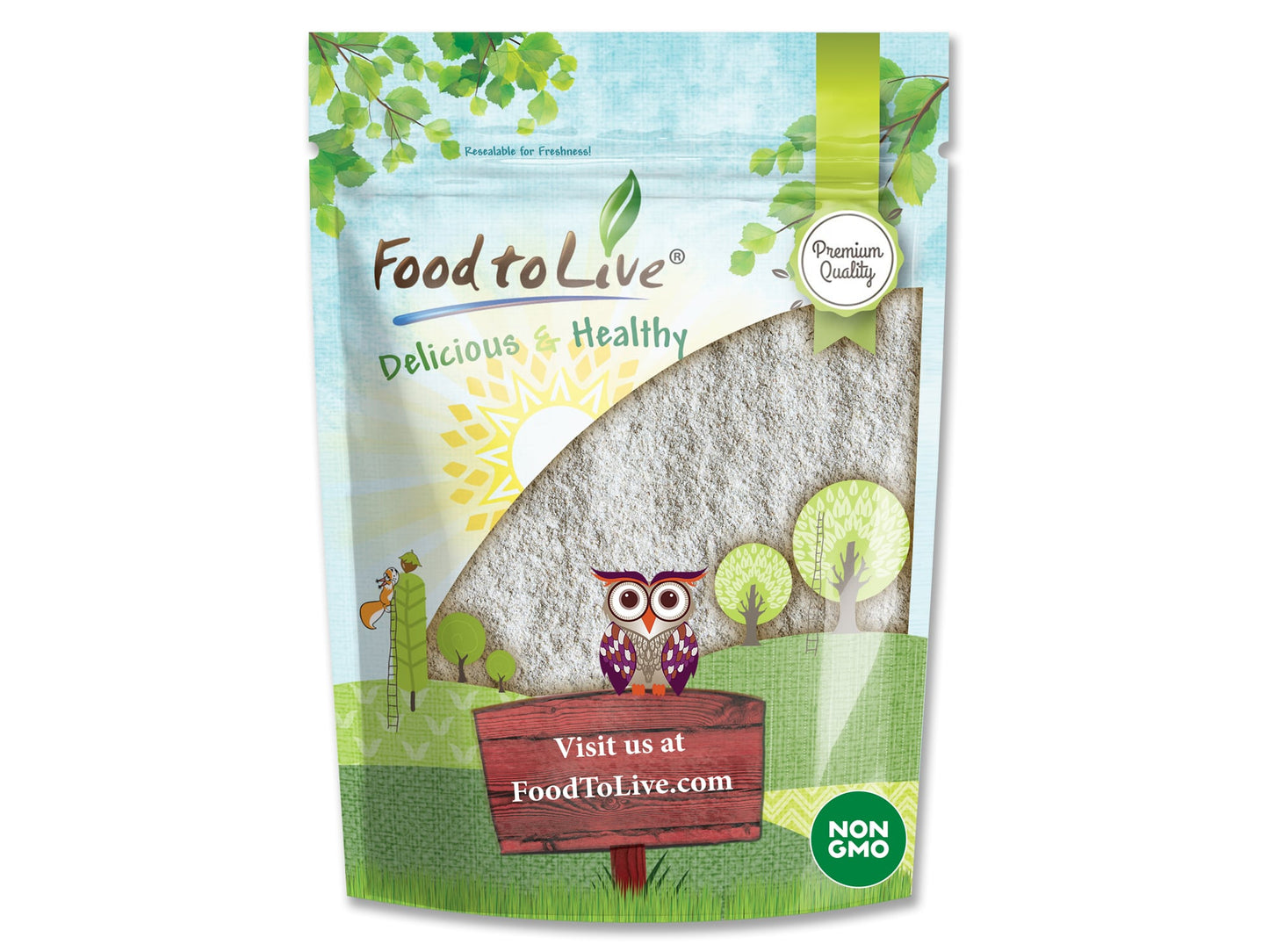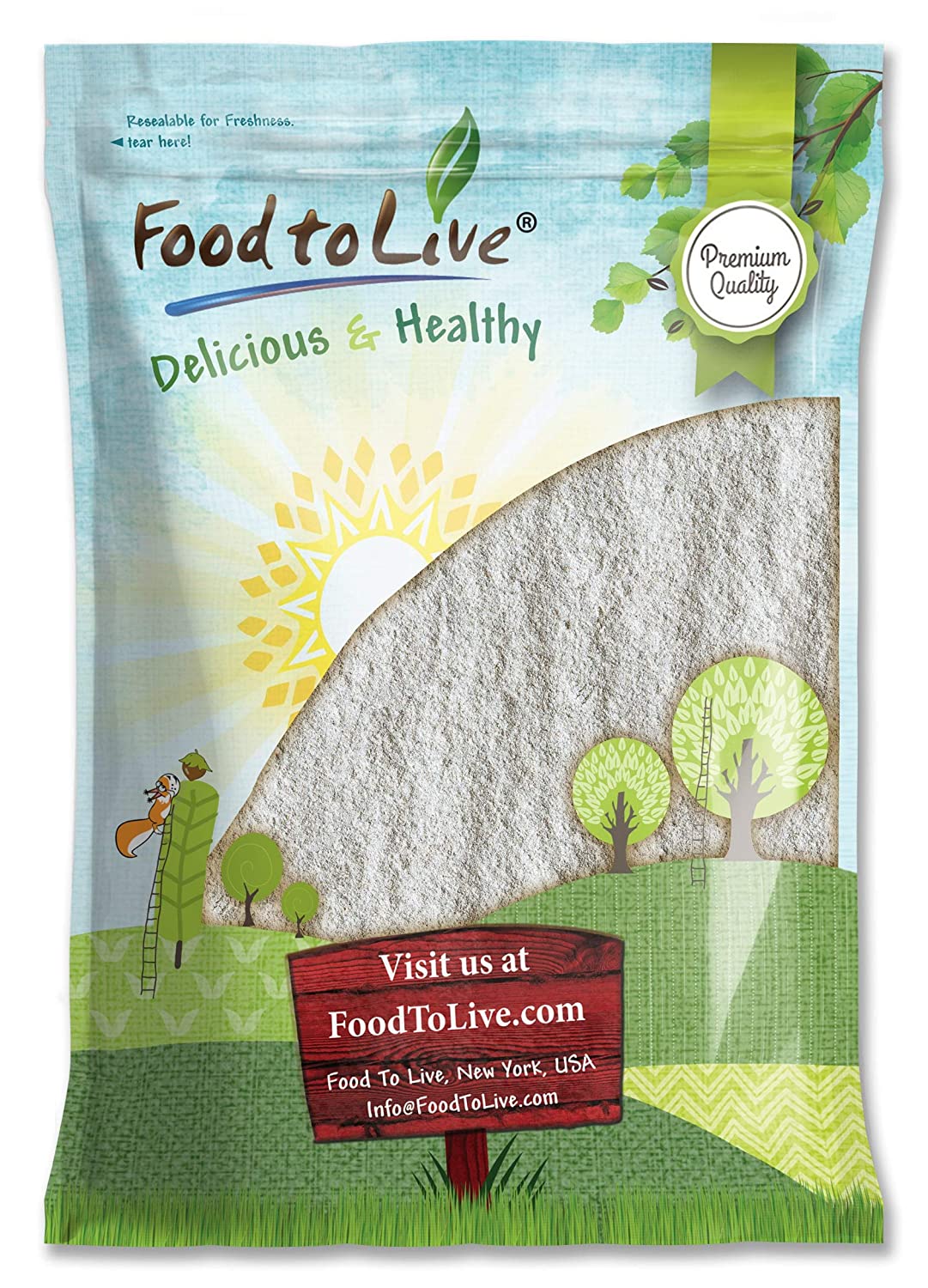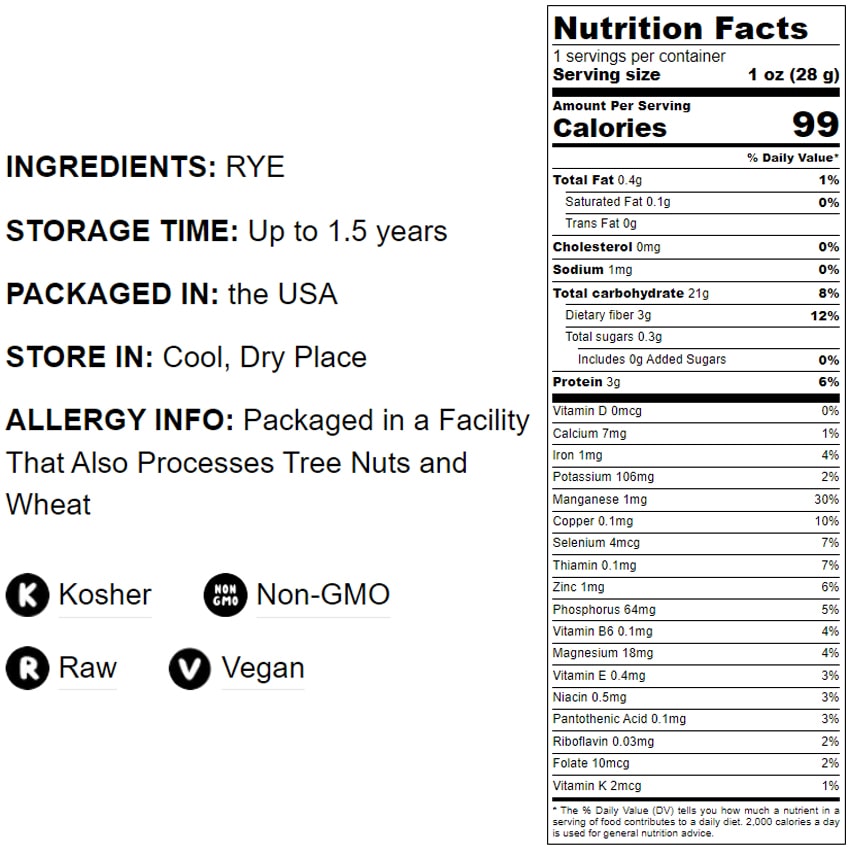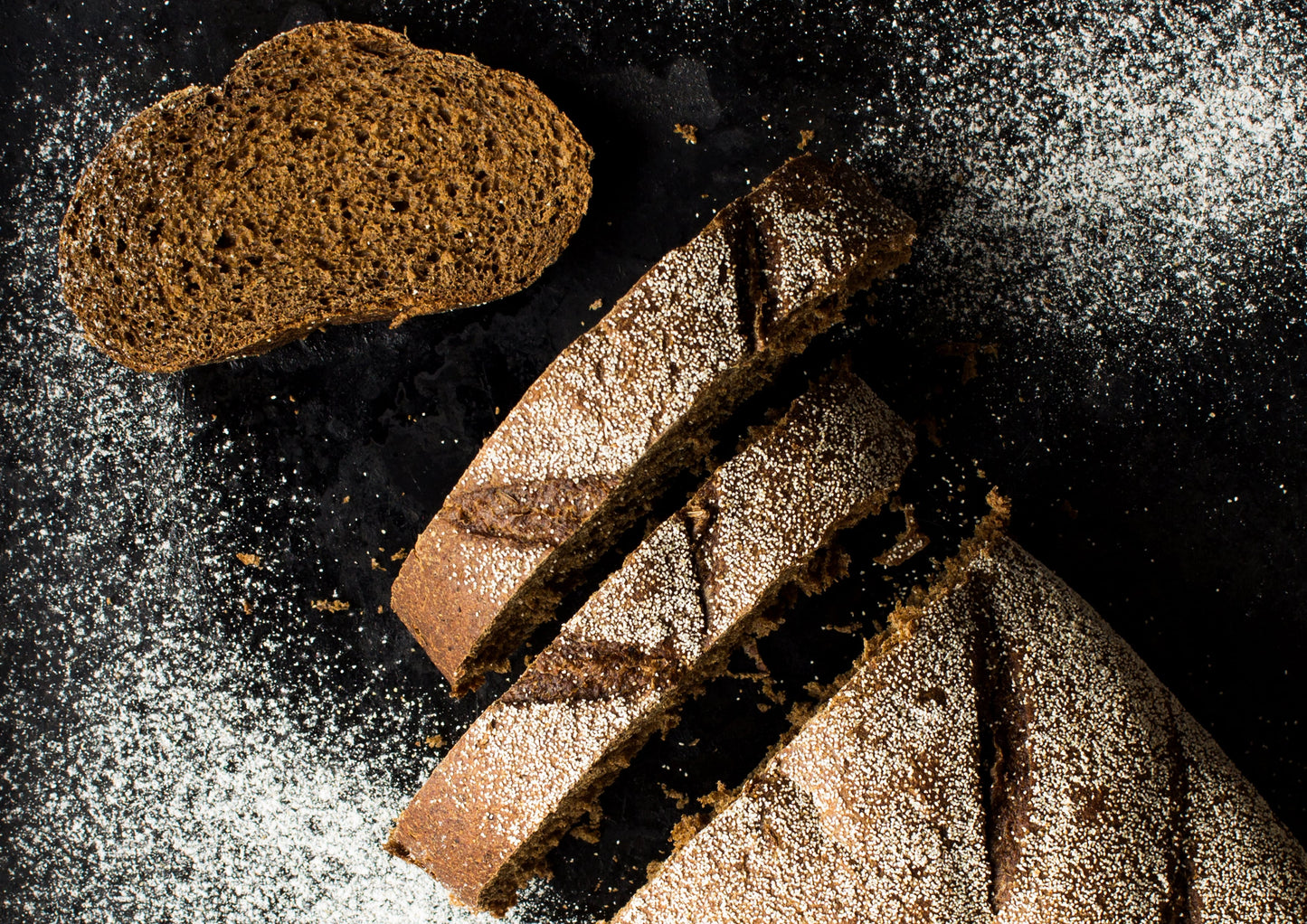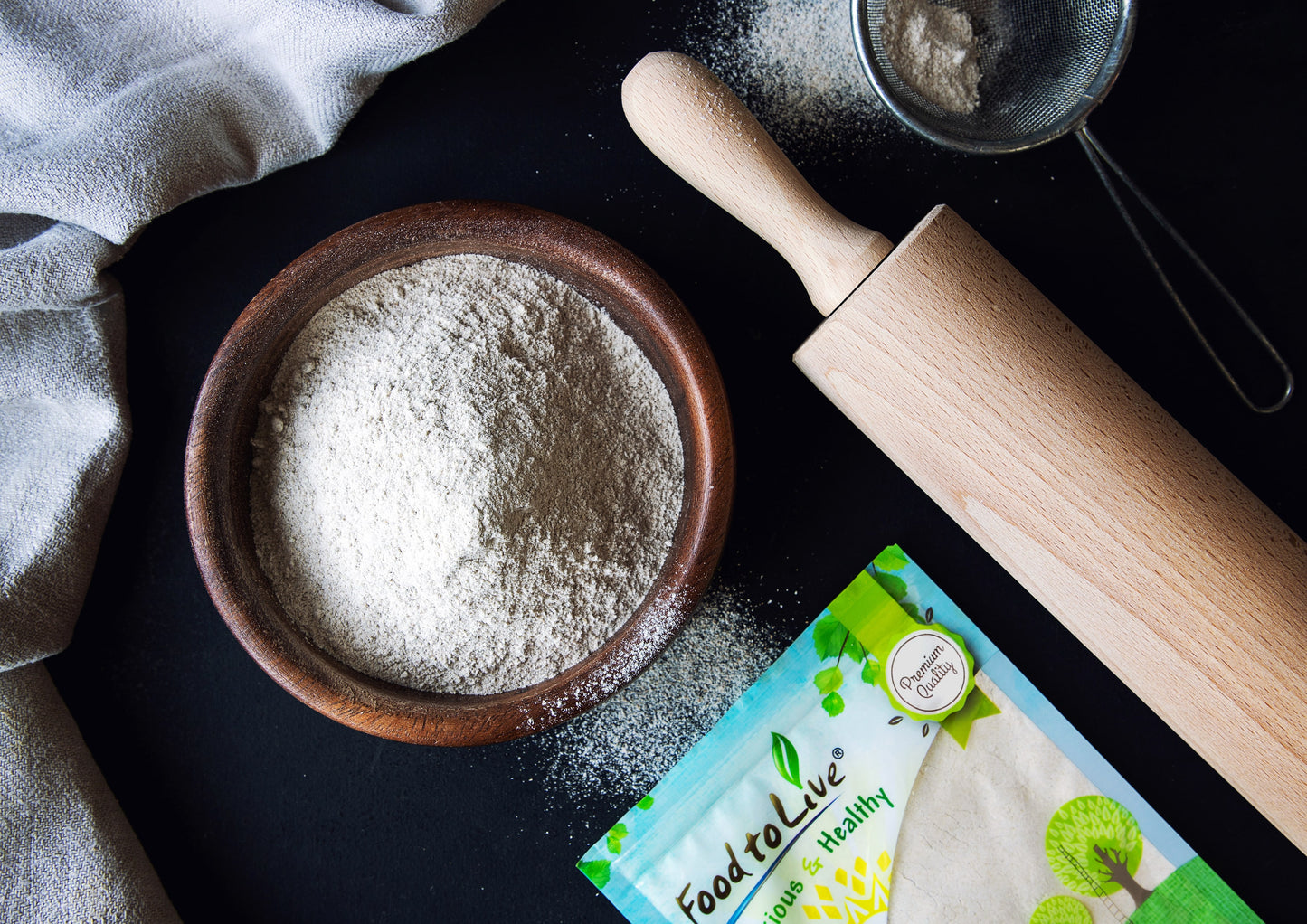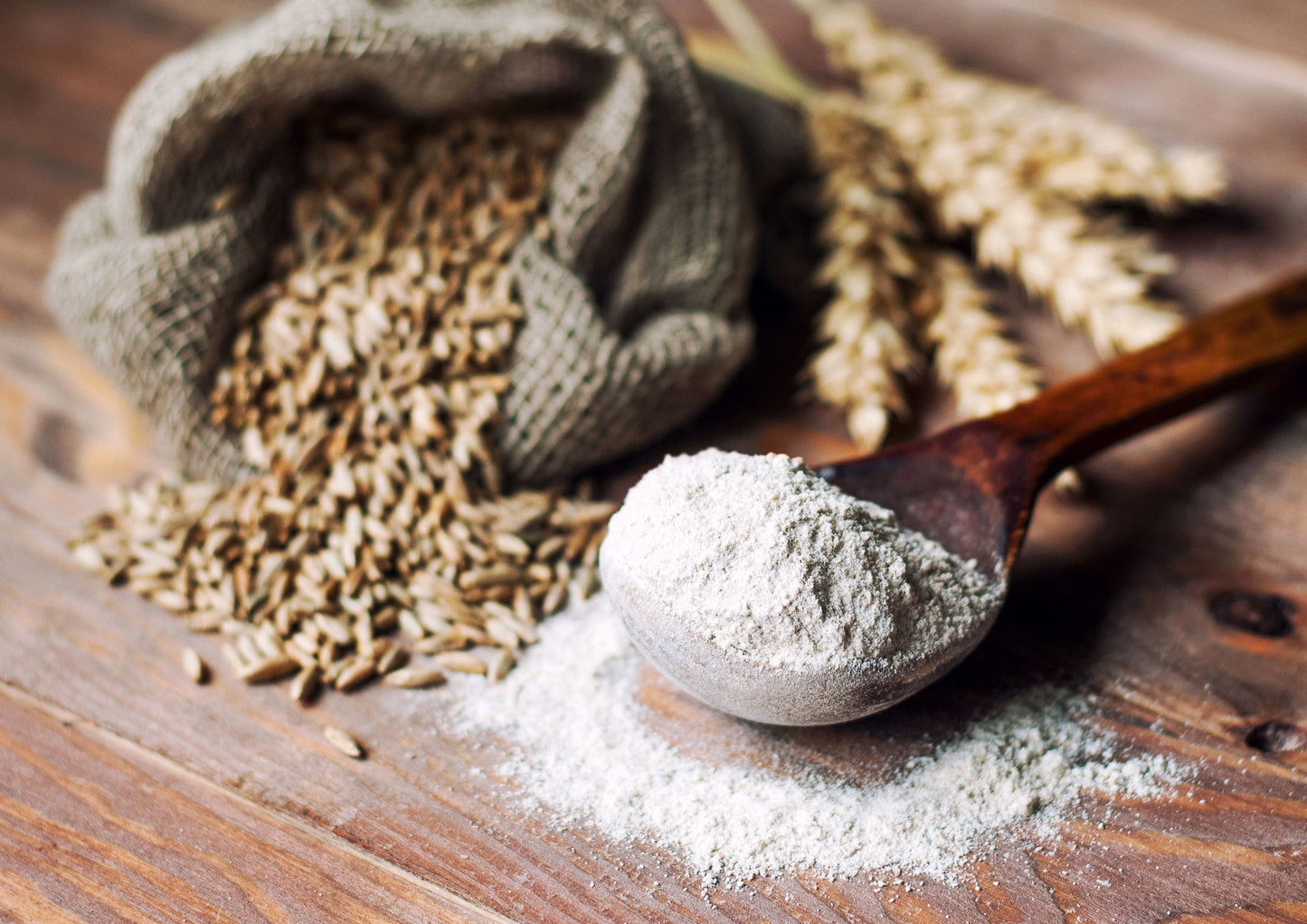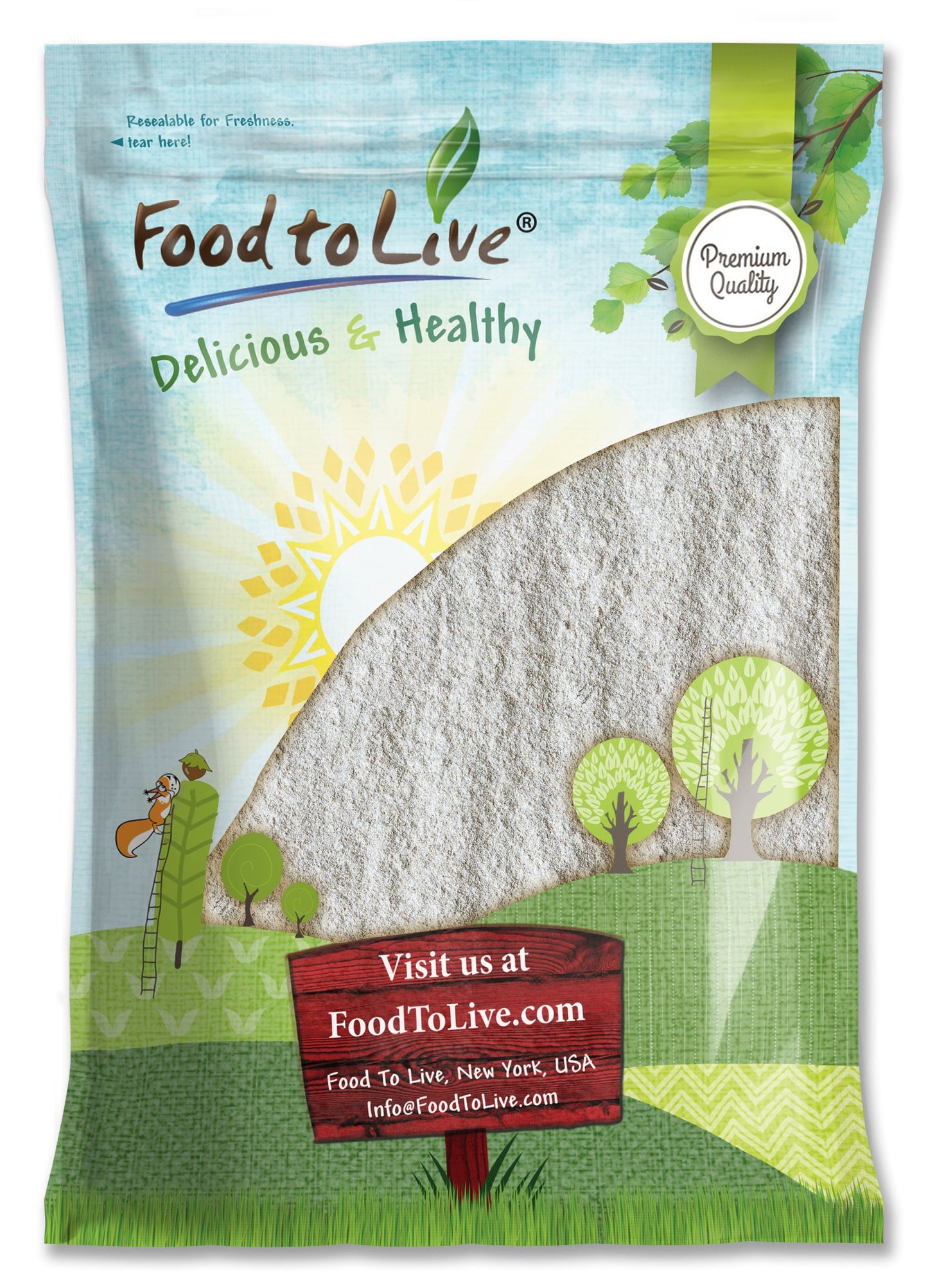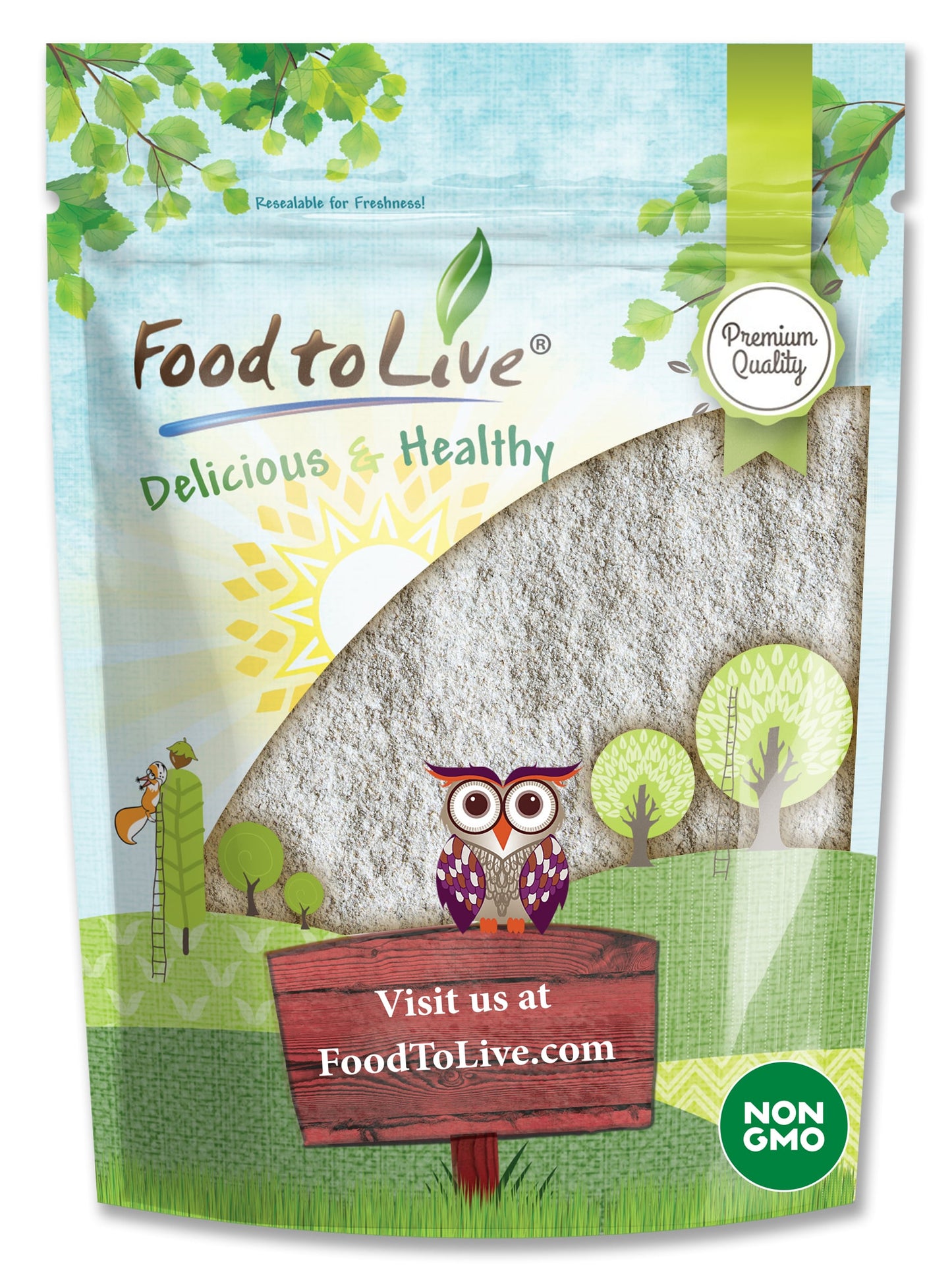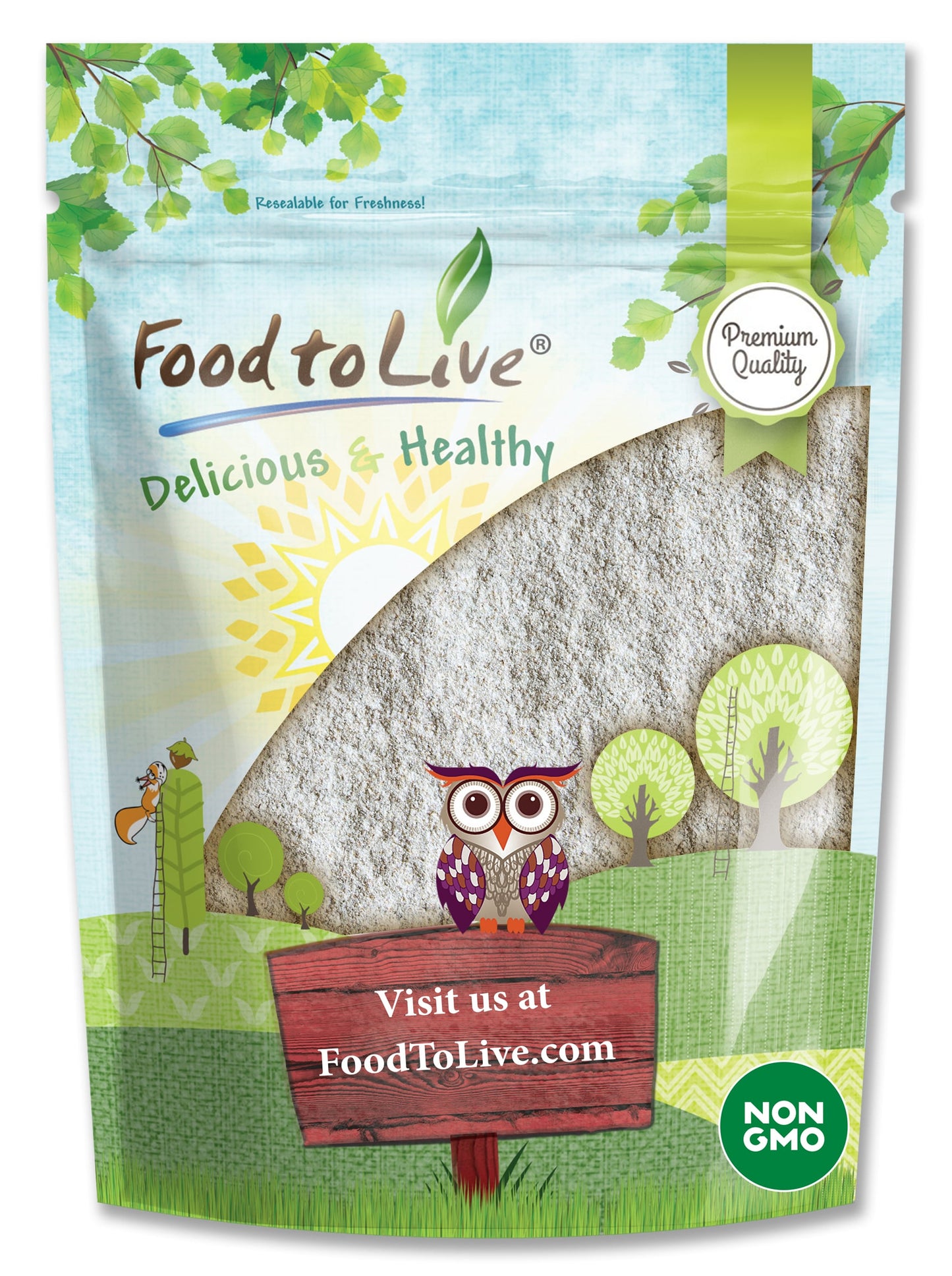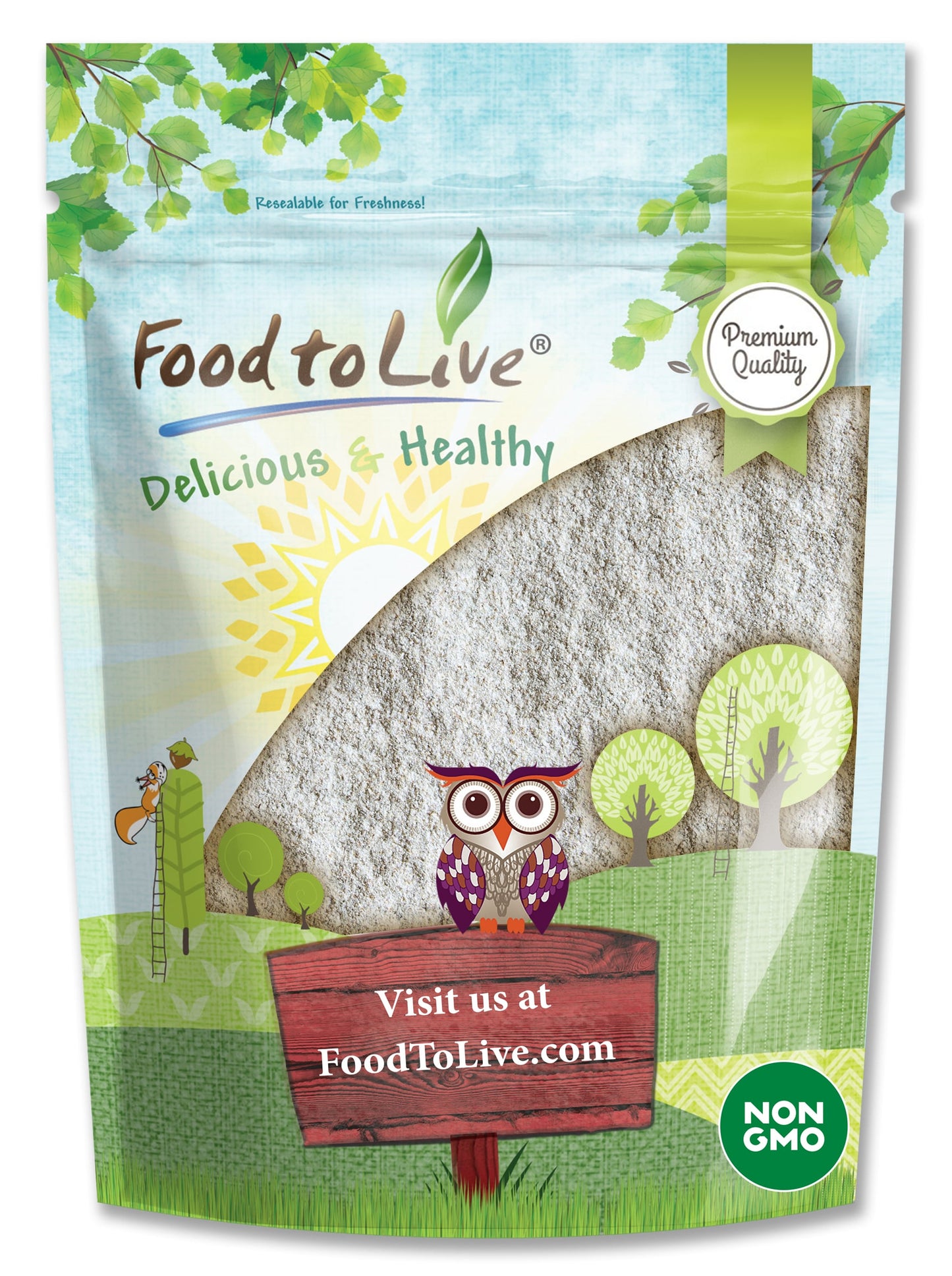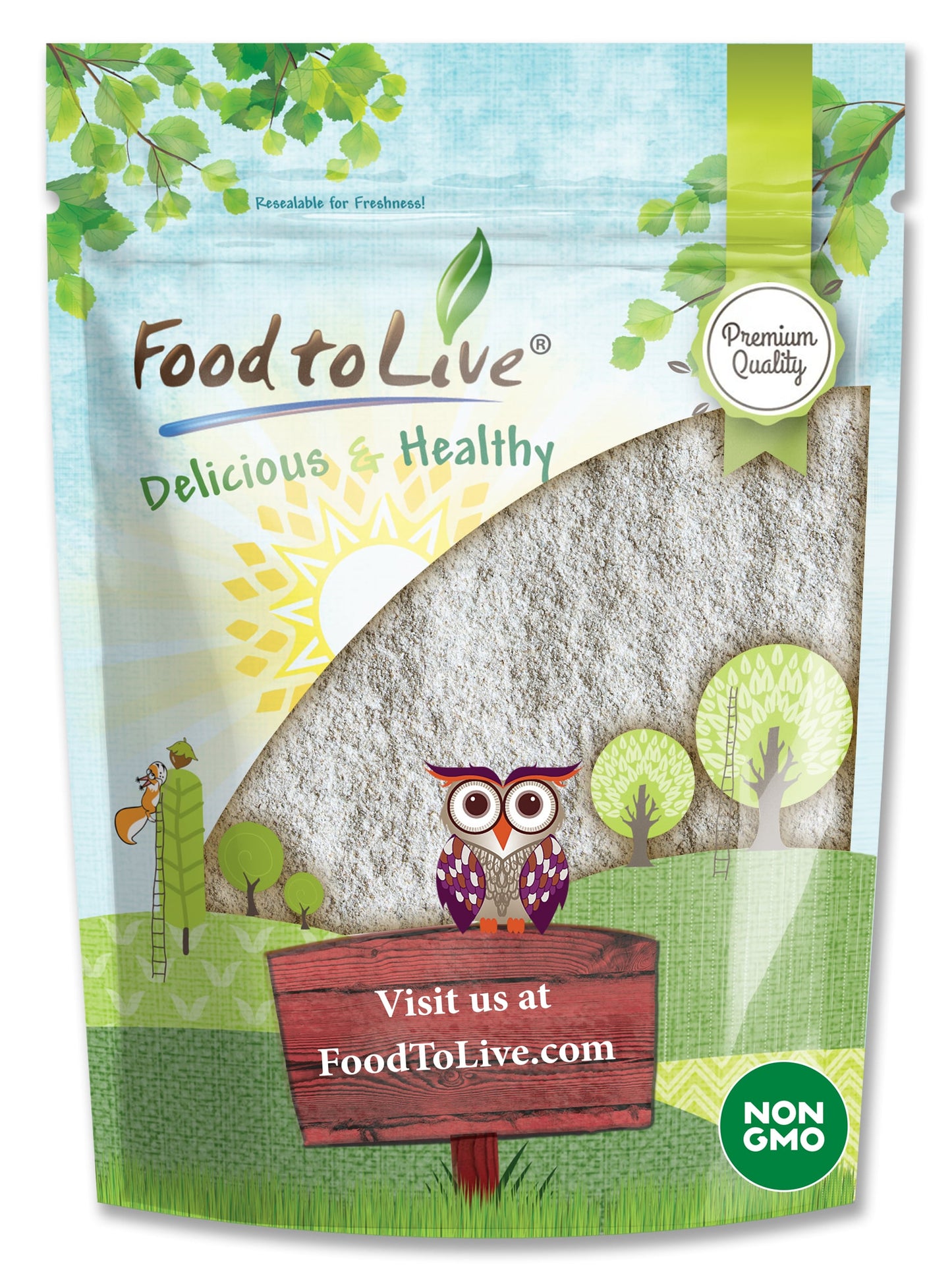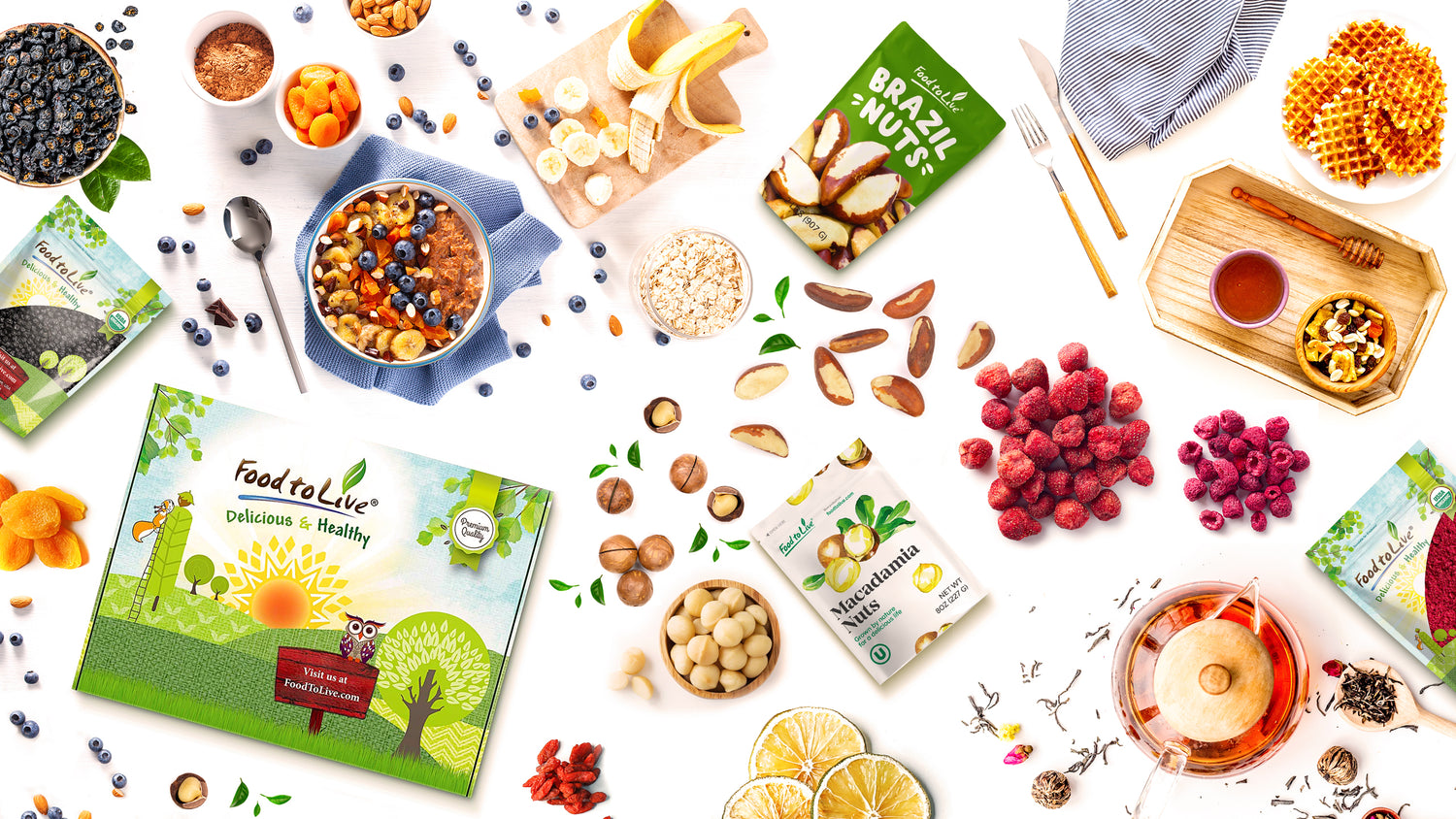 Food to Live was created to give people easy access to delicious and wholesome foods.
We offer a wide range of organic and raw foods that would be a great addition to any diet.
We choose products that can positively impact the body, such as dried fruits, nuts, seeds, grains, powders, flours, spices, and legumes.
Shop more products