Wheat Berries — Non-GMO Verified, Sprouting for Wheatgrass, Kosher, Raw, Vegan, Bulk - by Food to Live
Regular price
$0.00 USD
Sale price
$60.49 USD
Unit price
per
Sale
Sold out
Wheat is one of the most important grains in the world and is the one most widely consumed in America. Wheat berries are kernels of this plant. They are very similar to barley and can be either cooked or sprouted. If you choose the latter route and grow the seeds for 7-10 days in the dark, they will produce wheatgrass. Its juice has a great number of healing properties and helps with prevention of many diseases. Regardless of how you choose to consume these berries, they will greatly benefit your health. The rich flavor makes this grain a great addition to many dishes.

Health Benefits

Eating wheat berries is good for you regardless of the overall state of your health and dietary preferences. Vegans and vegetarians can benefit from these grains in more ways than meat-eaters because the kernels are exceptionally rich in protein. As all other seeds, they also provide your body with dietary fiber, which makes them a great source of energy.

The most significant benefits of eating wheat berries in any form, including wheatgrass juice, are:

* They are a valuable source of nutrition.
As wheat berries are unprocessed kernels, they contain all the nutrients that this plant has to offer. In essence, they provide you with almost all important vitamins and minerals as well as fiber and protein. Consuming even a little wheat berries derived products every day will help you maintain a well-balanced diet. They are especially useful to people who suffer from vitamin B deficiency.
* They help treat diabetes.
Diabetes treatment is a complex and lengthy process that is greatly affected by your diet. One of the most important properties of wheat berries is their ability to lower blood sugar levels. This both reduces the risk of developing diabetes and assists in the treatment of this condition.
* They lower cholesterol.
Due to the high content of dietary fiber, these grains help bind and remove "bad" cholesterol from your body cleansing your arteries and reducing the risk of heart disease. This also makes this particular type of grains a great help for the patients who suffer from hypertension.
* They assist in cancer prevention.
Although there isn't a fool-proof way to protect your body from cancer, eating wheat berries on a regular basis can lower the risk of developing this dreadful disease. Phytochemicals in these grains assist in neutralizing carcinogens and flushing them from your body.
* They strengthen your immunity.
A boost of the essential vitamins and minerals you receive when eating wheat berries strengthens your immune system and increases your resistance to colds, flu, and even reduces the chances of developing allergic reactions.
* They possess strong anti-inflammatory properties.
This quality allows wheat berries to reduce arthritic pains, improve your skin condition and even help with ulcers treatment. Wheat grass juice, in particular, can reduce symptoms and help cure distal ulcerative colitis.
* They are great for detox.
Grains, in general, are a good addition to any detox program because they contain fiber that absorbs harmful elements from your body and removes them safely and efficiently. This process helps normalize bowel movement and improves the overall condition of your digestive system. It is believed that wheat grass juice can reduce myelotoxicity in breast cancer patients who are going through chemotherapy. However, these people should consult a consult a doctor before making any changes in their diet.
Shipping & Returns

Shipping Time: Most orders received before 3:00 PM EST will ship not later than the next business day, provided the product ordered is in stock. Most orders received after 3:00 PM EST will ship not later than the second business day. Orders are not processed or dispatched on Sunday. For more information check our Shipping & Return Policy
Storage

Store in a cool,dry place away from Moisture, Light, Oxygen
Share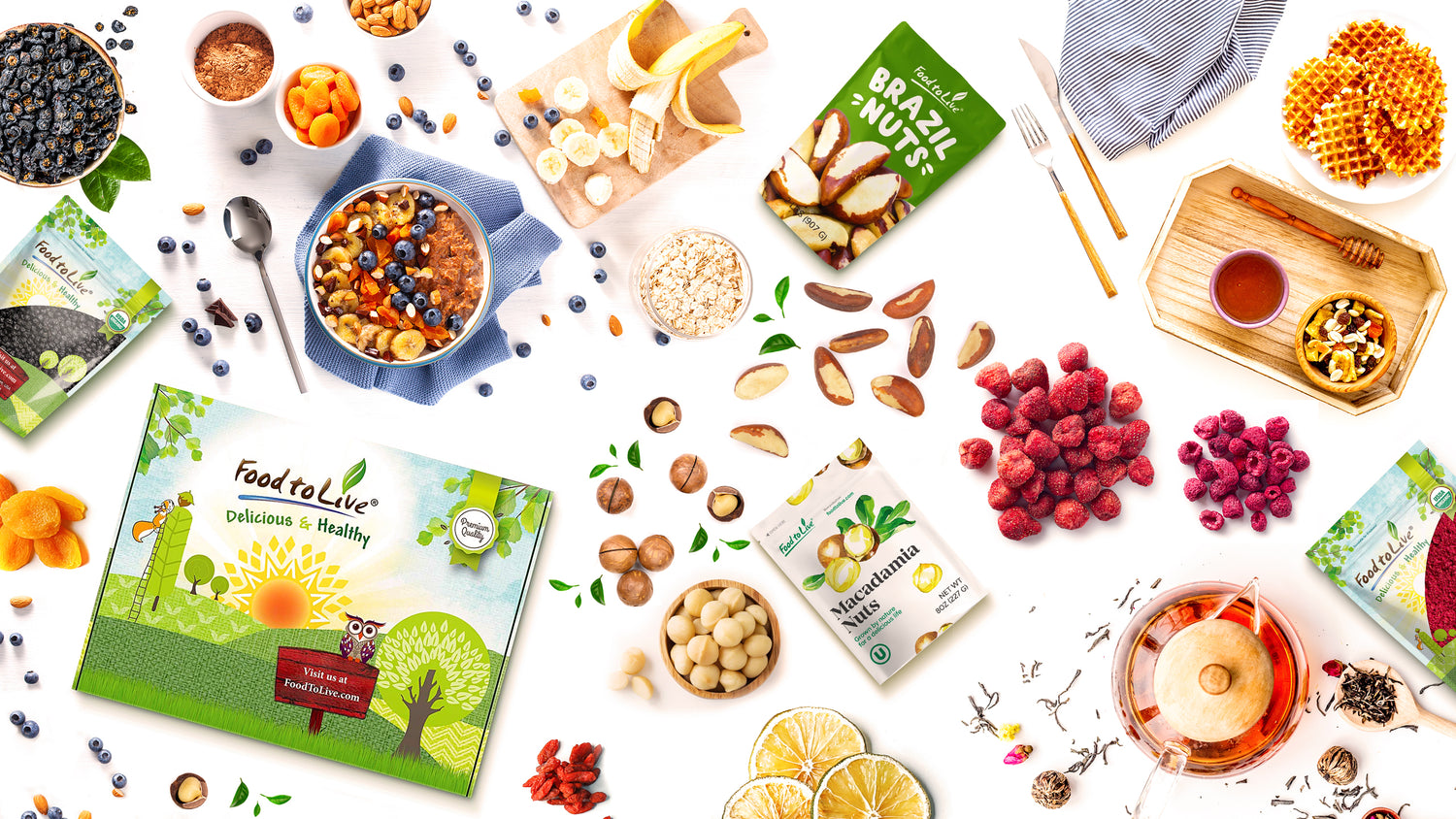 Food to Live was created to give people easy access to delicious and wholesome foods.
We offer a wide range of organic and raw foods that would be a great addition to any diet.
We choose products that can positively impact the body, such as dried fruits, nuts, seeds, grains, powders, flours, spices, and legumes.
Shop more products